Singing Their Message
The choir at Rutherford High School provides an uplifting voice during uncertain times.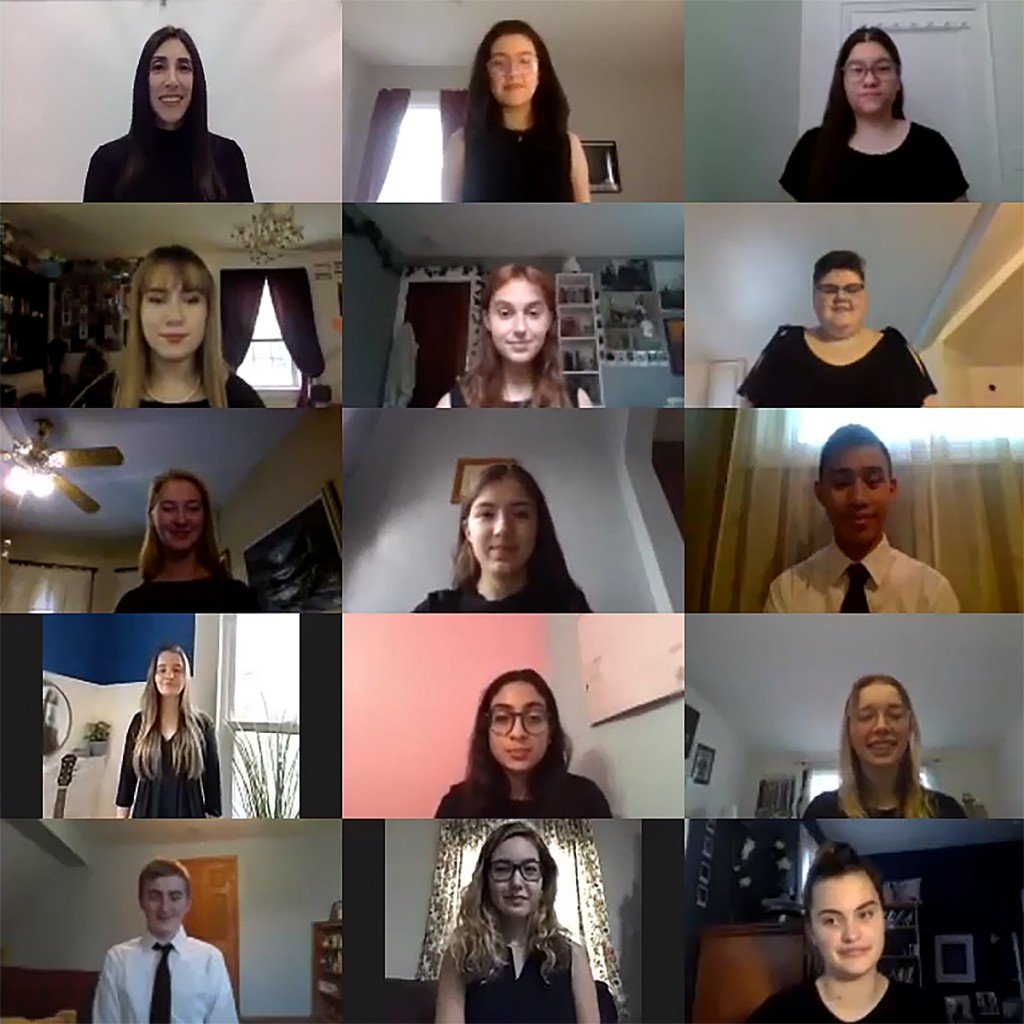 We're 10 months into this pandemic, and some things haven't changed since March 2020: Many schools are still virtual, and live performances have all gone live-stream. This undoubtedly poses a slew of obstacles for arts and music departments at Bergen County public schools, Rutherford High School being among them.
The arts department at RHS, like many others, rose to the challenges, however, putting on both virtual choir and band concerts, a virtual school play about life in quarantine and even the district's first-ever 3D walk-through virtual art show. And one of their most recent projects is a choir performance of "Sing to Me," a choral piece written by Laura Farnell. "I chose this song because I loved the message behind it," says Patricia Blanchard, choir director at RHS. "Even though we are going through this extremely challenging time, we can still come together and make music. The song is very uplifting and hopeful, which is what we need in these uncertain times."
Of course, the execution of this video was difficult since the choir members couldn't all be together to record it—they started virtual rehearsals in October and had only one in-person, outdoor rehearsal before each student submitted their recordings in December for Blanchard to compile. "It was very challenging for me to manage the tech aspect of this project since that is definitely not an area that I feel comfortable in," Blanchard adds. "I found a way to mix their vocal tracks in Garageband, and then I lined that up with a Zoom video recording."
Still, though, this video is proof that our educators are adapting well to this "new normal" and doing whatever they can for their students. "Our arts teachers are dynamic and passionate and they are constantly trying new and innovative things to make sure the kids get the instruction they require and deserve," says Brian Ersalesi, K-12 supervisor of English and Arts for Rutherford public schools. "I'm constantly amazed at how my colleagues are able to stimulate our students during this time, and I have never been prouder to be an educator."
Now that you have the background, watch the 9–12th graders of the Rutherford High School choir perform this stunning rendition of "Sing to Me" below.