Sitting With Santa In River Edge
Who says the kids must have all the fun? These River Edge parents posed with Santa during their town's tree lighting—and luckily, the pic is pre-teen approved.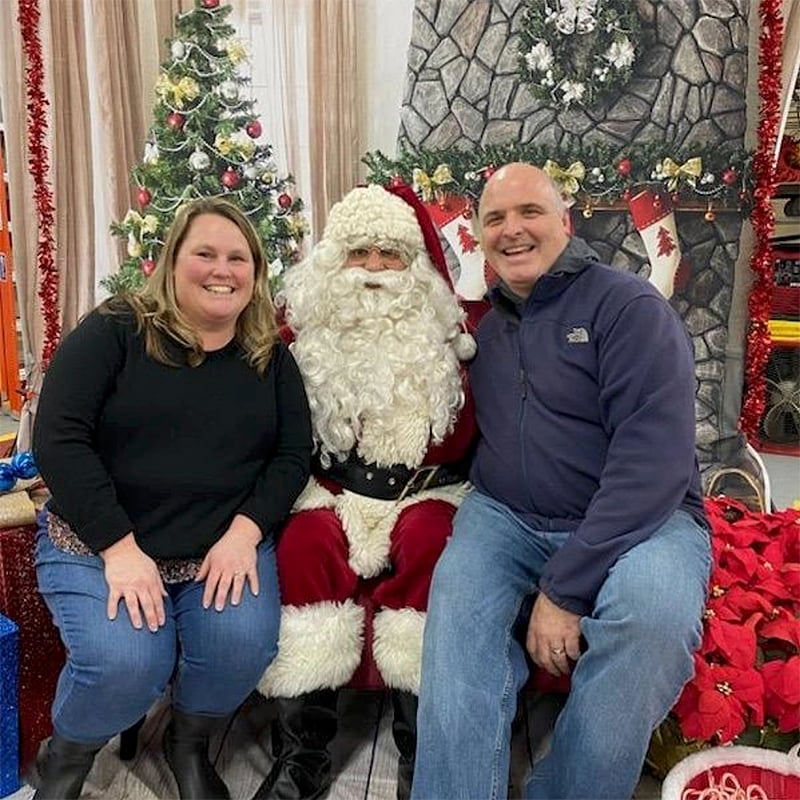 When the kids are away, with Santa they'll play! Maryann and Kevin Komar of River Edge were helping to clean up at the River Edge fire station's tree lighting last weekend and were one of the last ones there, so Maryann decided to grab a photo on the big guy's lap. "I thought it would be funny to have a picture with Santa since for years we always just had the kids with Santa," she tells BERGEN. And the couple's kids, Brendan, 12, and Meghan, 9, got a kick out of it. "And they agreed we should be on Santa's nice list!" Maryann adds. For more of what's going on around Bergen County, follow us on Instagram @bergenmagnj.