Sizzlin' Hot Appliances that will WOW your Next BBQ
SPONSORED CONTENT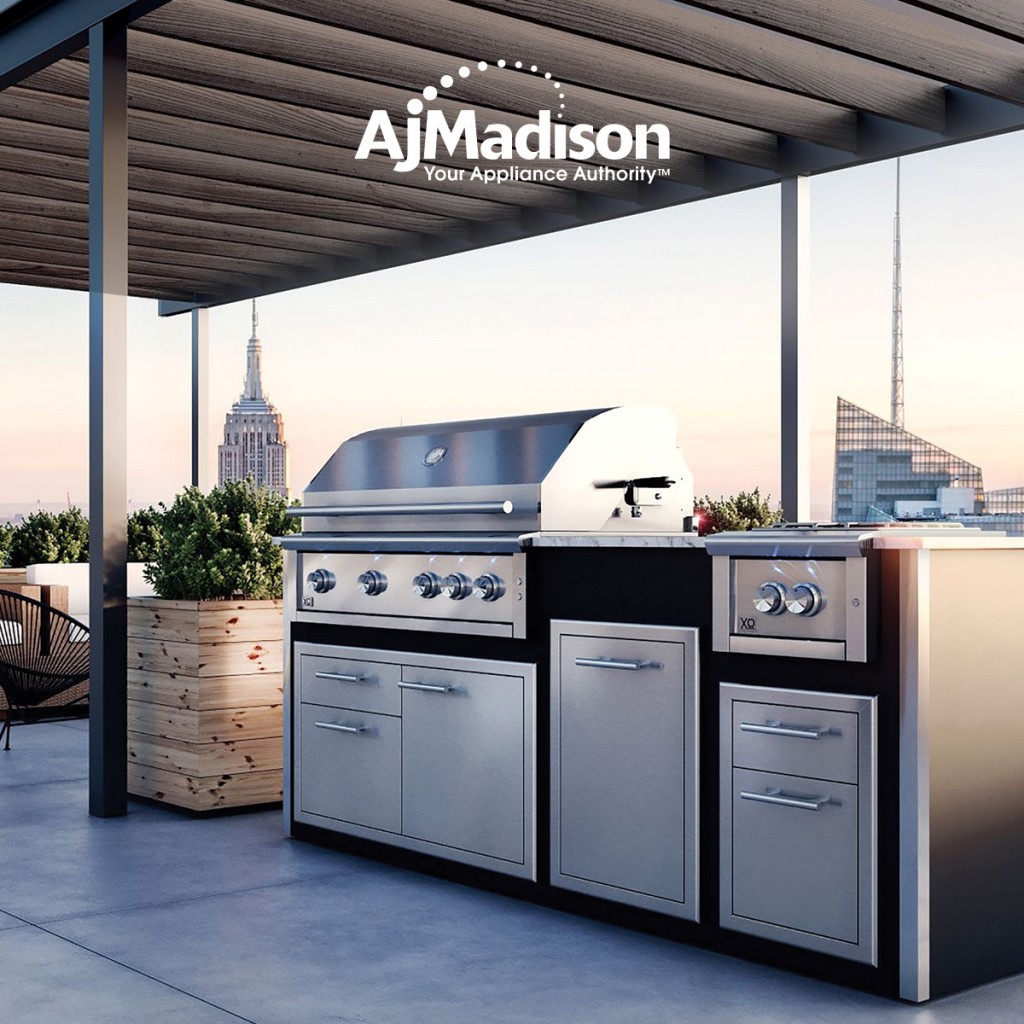 Keep the party outside all summer long with a stylish outdoor kitchen. Expand your grilling menu with appliances that bring excitement and joy in cooking under the stars. Impress your guests by serving the unexpected. Choose backyard appliances that will transform ingredients into fabulous meals. Consider your favorite dishes and recipes and choose cooking appliances that will help you prepare your favorite fare to perfection.
Think beyond traditional barbecue staples. Charcoal smoked Gazpacho shooters, Neapolitan-style pizzas cooked in a wood-fired hearth oven, Hibachi-style stir fry, or perhaps pancakes and poached eggs for a poolside breakfast, the options are endless!
AjMadison offers an extensive assortment of outdoor appliances covering every size and feature imaginable. If you are designing your dream outdoor living space, you will find the best selection. The Appliance Experts at AjMadison make choosing your outdoor appliances easy and fun!
Transport your senses to the Italian countryside. XO pizza ovens combine old-world methods with the latest technology to meet the needs of any at-home chef. This wood-burning oven brings an authentic pizzeria experience to your backyard. Wood-fired cooking imparts delicious flavor, and this oven can reach temps up to 1000° F. Cook up to four pizzas at the same time to feed a crowd. It's available in three designer colors so you can choose the best hue to compliment your landscape.
Side burners are a great companion product for your barbecue grill. Built-in side burners either come in a 2-burner configuration or one large power burner. This double side burner is constructed from 304-grade stainless steel to withstand all weather conditions. Metal illuminated dials add a designer touch and let you know the burner is on. Use your side burner for steak & eggs, stir-fry, or slow-cooked risotto to accompany your grilled meals.
Outdoor griddles are trending this season and are a go-to surface for homemade fajitas, toasted sandwiches, delicate fillets of fish, omelets, and so much more. This griddle offers 495 square inches of cooking space with two dedicated temperature zones so you can cook multiple items simultaneously. Two Trident™ Infrared Burners combined provide up to 46,000 BTU of cooking power.
Warming drawers are a fabulous addition to any outdoor entertainment space. Keep hot foods ready to serve at a safe temperature for up to three hours without overcooking or drying out your meal. Warming drawers are also a luxurious addition to any poolside area for warm towels at the ready. This warming drawer from DCS can hold up to six dinner plates at the same time and has a removable serving tray for easy clean-up.
Take your next neighborhood barbecue to the next level with homemade artisan pizzas. Making pizza can be a fun activity the whole family will love. Plus, these outdoor hearth ovens are great for other dishes like baked bread, wild salmon on cedarwood, or even steak. The Lynx Napoli Oven can be built into your kitchen, placed on a countertop, or a freestanding cart. This oven is mighty. A 40,000 BTU infrared burner heats up in just minutes and can bake at temps up to 700° F.