Snowy Soccer Drills In Tenafly
What snow? An Englewood-based trainer and his 13-year-old student continued on with their fitness routine despite our less-than-optimal weather.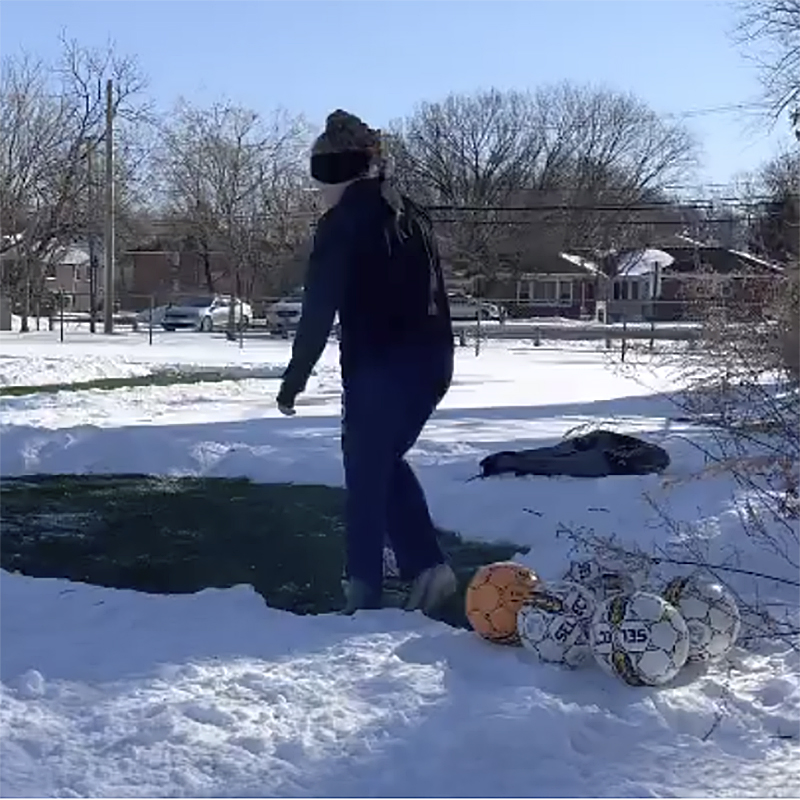 Need some motivation to get your workout on despite these freezing New Jersey temps? Let this be the sign you're looking for. Ryan Adeleye of Englewood, owner of Relentless Athlete Development (RAD), doesn't let the weather interfere with his training. In this video Adeleye posted to Instagram, his 13-year-old student runs a drill in the snow at Municipal Park in Tenafly. "The goal of this simple shooting drill is to make a quick move in a small space and execute an accurate strike on target," he tells BERGEN. As for how he keeps his clients motivated to work out in the winter? "Once someone successfully completes a training session in snow and cold, they have gained a new perspective and extended his or her limits far beyond what they originally thought possible." He continues, "It's all about discipline—on the days when other people make excuses not to train, we see opportunities to test the limits of how badly we are willing to work for our goals." Let that be a little motivation for us all! For more of what's going on around Bergen County, follow us on Instagram @bergenmagnj.

View this post on Instagram