Something Caught Their Eye
What could these two pooches from Westwood be eyeing so intently up in a tree?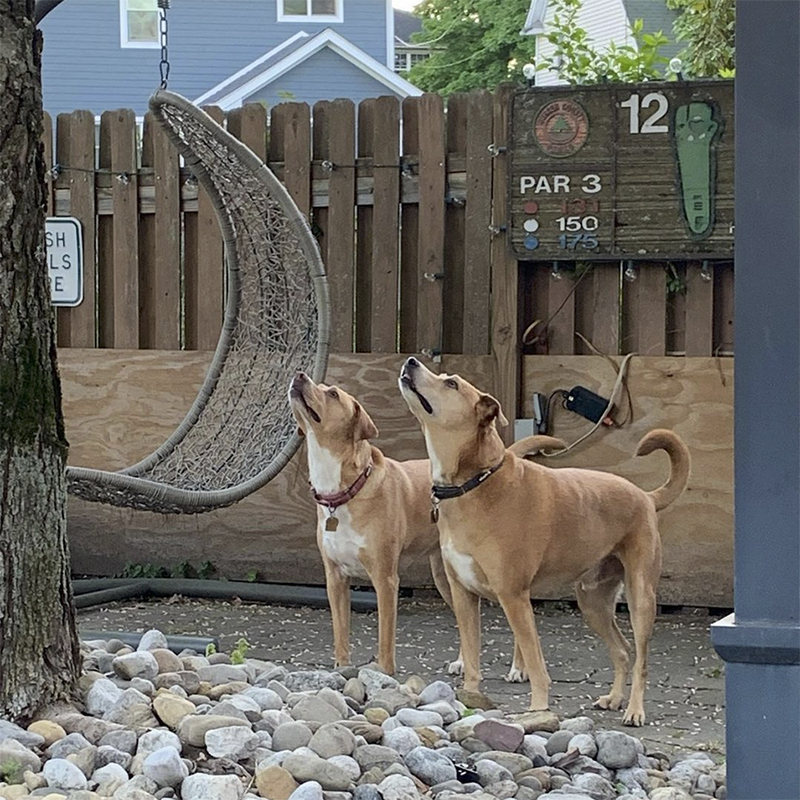 These two dogs are keeping their eye on the prize. Agnes and Peanut, both rescue dogs, are quite enthralled with a squirrel scurrying through the trees of their Westwood backyard. "I have four rescue dogs that hunt birds, squirrels and chipmunks all day long," says their owner, Julianne Downes, who shared this sweet pic of her pooches in action. "They were stalking their pray for at least two hours." Downes adds that Agnes in particular, left, is quite the hunter, and she's brought home baby critters in the past. "When we offer her a treat for the victim, she will swallow the critter whole and grab the treat," she adds. "It's gross, but she believes she's doing her part to protect us!" For more of what's going on around Bergen County, follow us on Instagram @bergenmagnj.