Speaking For Those Who Can't
Thanks to one local woman's efforts, Bergen residents suffering from aphasia have a place to connect and get the help they need.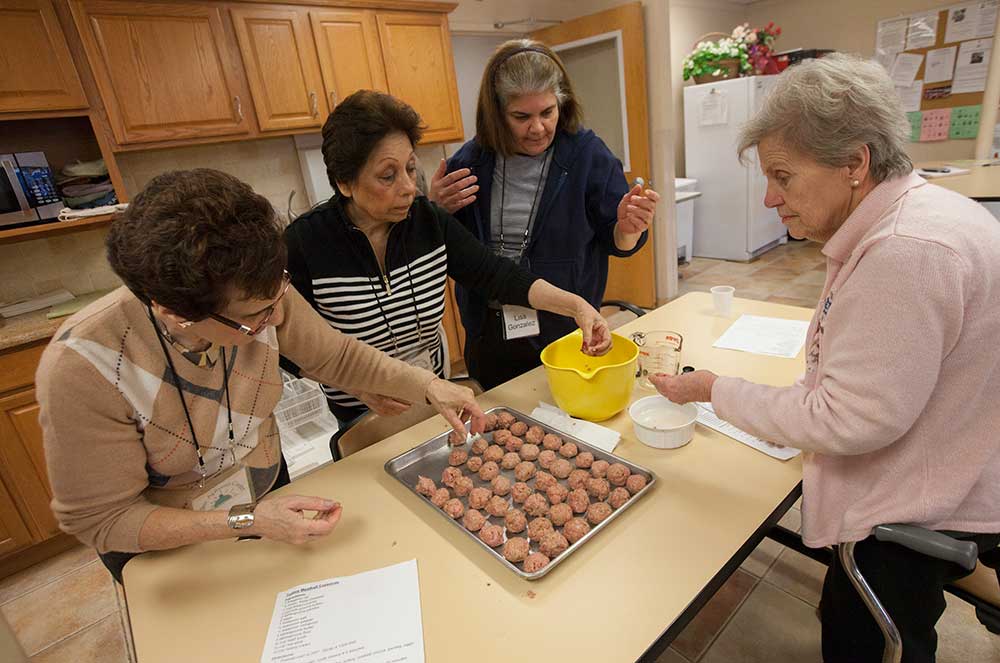 Imagine knowing exactly what you want to say, but the words just won't come out. It's a common struggle for people with aphasia, a communication disorder that occurs with damage to the parts of the brain that contain language, most often caused by stroke. About two million Americans suffer from aphasia, yet most people have never heard of it. Franklin Lakes resident Elaine Adler has made it her mission to change that.
In 1993, Adler's husband, Mike, suffered a stroke after bypass surgery, leaving him with aphasia. "He had been very high-verbal, and then to not be able to speak was a travesty," she remembers. "It was very difficult for him, and the caregiver goes through double hell. But my husband, being my husband, said to me, 'We're the lucky ones. Let's see what we can do to help the others.'"
The Adlers, who co-founded the Myron Corp, a mail-order firm specializing in marketing products exclusively to other businesses, owned a building in Maywood that was not occupied, so they were fortunate to have a place to start what would become in 2003 The Adler Aphasia Center. The center offers programming and services to people with aphasia that help them re-engage with their communities and get on with their lives. Most members come two to four days a week, and the center charges $30 per day (although they won't turn anyone away if they can't afford to pay).
"If you don't speak at all or you don't speak well, all of your friends disappear because it's difficult for them," says Adler, whose husband passed away two years ago. "But come to us. We offer the comfort of being recognized."
The center was among the first to use group treatment focusing on regaining conversational skills, called the Life Participation Approach to Aphasia (LPAA). The groups are run by licensed speech and language pathologists. Many people with aphasia can't speak but, surprisingly, they can sing, so the center has a choral group. They also put on a play each year and recently hosted someone from Toastmasters to help them learn how to deliver a speech. "They are coming back into society easily and with each other, and what a difference that makes," says Adler. "They are not alone in the world." Recognizing the challenges that the caregiver faces, the center offers caregiver support groups as well.
Educating the public about aphasia is also an important part of the center's work. "We have to get the word out," says Adler. "We can't help anyone if they don't know what they have." To that end, Adler was thrilled that on May 1, Governor Chris Christie signed into law the Mike Adler Aphasia Task Force to ensure there are appropriate informational resources and support systems available to assist people with aphasia and their families. The task force will monitor the prevalence of aphasia in New Jersey; assess the unmet needs of people with aphasia and their families; identify and facilitate the establishment of aphasia support groups and other resources designed to assist in satisfying these unmet needs; and provide recommendations to the governor and legislature for legislation or other action that would further facilitate support for New Jersey residents living with aphasia and their families.
Thanks to Adler's hard work over the past 14 years, the Adler Aphasia Center now has an additional location in West Orange and offers communication groups in seven other New Jersey towns, helping about 3,000 people a year. And Adler, who will be 90 in October, is focused on growth. "We would love to help even more people," she says. "This is my husband's legacy, and I've made it my mission —Marisa Sandora."