Spiked Cider
Swapping apple for orange makes this brunch staple—a mimosa— an autumnal standout.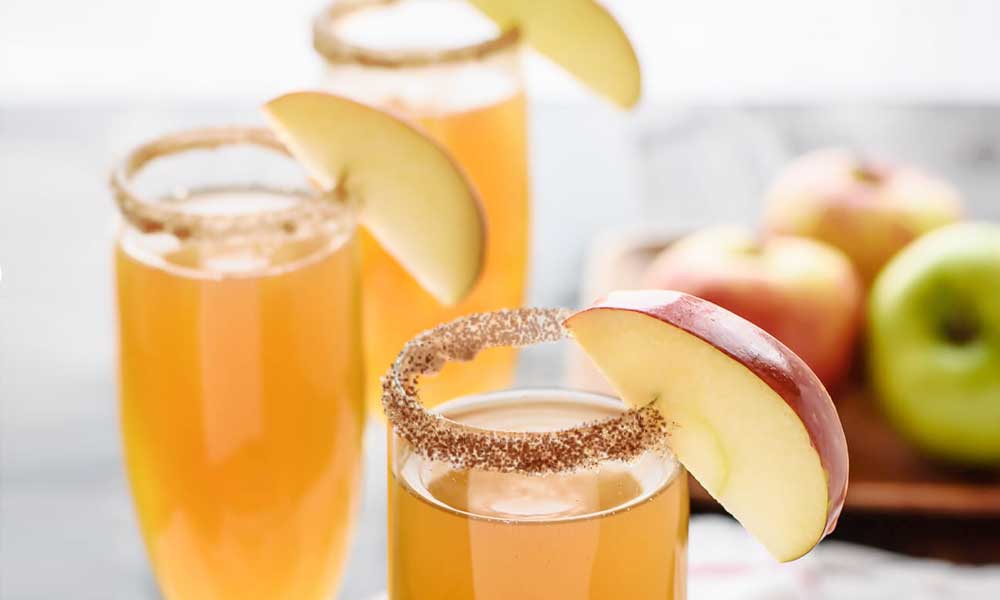 Apple Cider Mimosa
Ingredients
2 oz. apple cider
Dry champagne
½ Tb. ground cinnamon
1 Tb. sugar
1 apple slice
Directions
On a small plate, combine sugar and cinnamon. Dip the top of a champagne flute in a shallow bowl of water to wet the rim, then dip in the cinnamon and sugar mixture. Add apple cider to the flute and top off with champagne. Garnish with an apple slice.
"Look for a cider that's nice and dark, which means it was made from a variety of apples. It'll have a better apple taste with a sweet finish." —Jason Degise, co-owner of Demarest Farms, Hillsdale