Spring Whites
Alone or mixed, light wines are fresh for the season.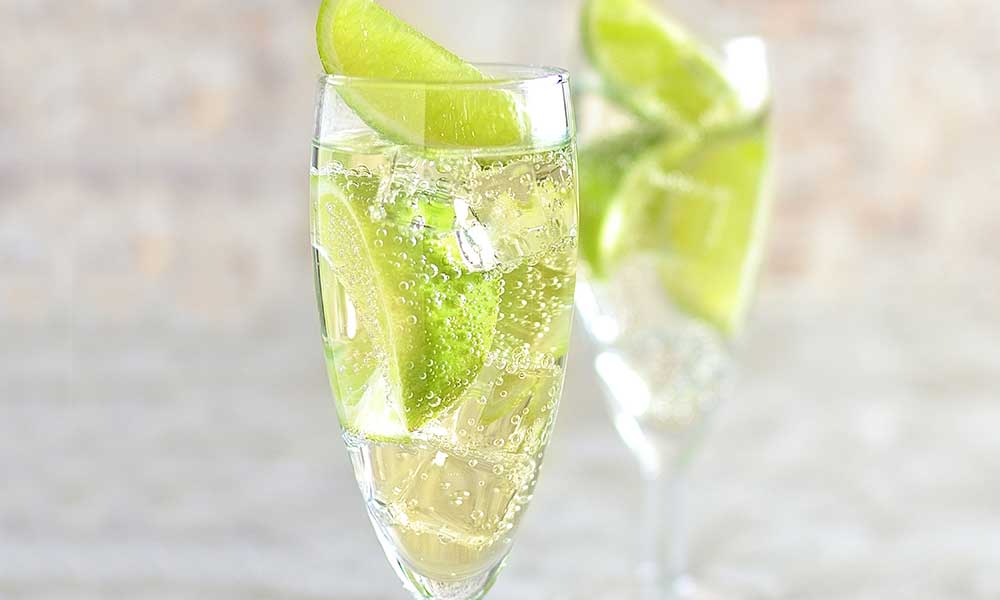 Ginger White Wine Spritzer
Ingredients
3 oz. Bocelli pinot grigio
1 oz. Sprite (or 7-Up)
1 oz. Fever-Tree ginger beer
lime wedge for garnish
Directions
Pour the pinot grigio, ginger beer and Sprite over ice. Garnish with lime wedge.
Recipe provided by Fire & Oak.
"This drink gives a zesty spin to a classic white wine spritzer. The pinot grigio has citrus and fruit notes that are enhanced by the Sprite and ginger beer, which gives the drink a champagnelike effervescence. Top it off with a lime garnish to really bring out the citrus tones in the cocktail." —William Abruzzo, bartender at Fire & Oak, Montvale
Did You Know?
Ginger beer was a popular alcoholic beverage when it originated in the mid-1700s in England, but most commercial ginger beers produced today are soft drinks and do not contain alcohol.