Springers Strike A Pose
A quartet of Springer Spaniels who reside on a farm in Allendale can sit, stay—and pose—on command!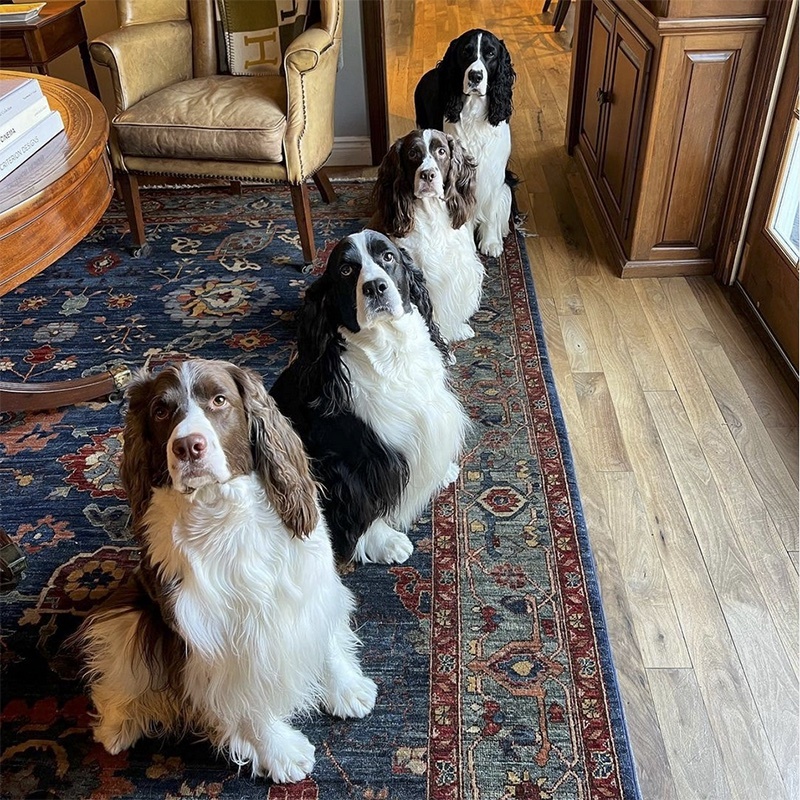 Just call her the dog whisperer. These four Springer Spaniels, from left to right, named Bond (2 years old), Paddington (6), Winslow (7) and Dunhill (1), live on a farm in Allendale, and their owners, Steven Thede and Trevor Shimpfky, chronicle the pooches' everyday lives on Instagram @our_springer_farm. But this recent pic of the four posing perfectly and looking right at the camera is the best of the best. "Our dog sitter, Jessie, gets them to pose in the most amazing way," Thede tells BERGEN of the dogs' "aunt." "She says she comes into the house, lets them go outside, then when they come back in, they sit and pose for her." He adds: "We've trained them from an early age to be camera ready. Our favorite thing is to capture pictures of them that we can treasure forever!" For more of what's going on around Bergen County, follow us on Instagram @bergenmagnj.