Springtime Sip
Why should cocktails have all the fun? This flavorful, non-alcoholic refresher is sure to be a crowd-pleaser—even without the booze.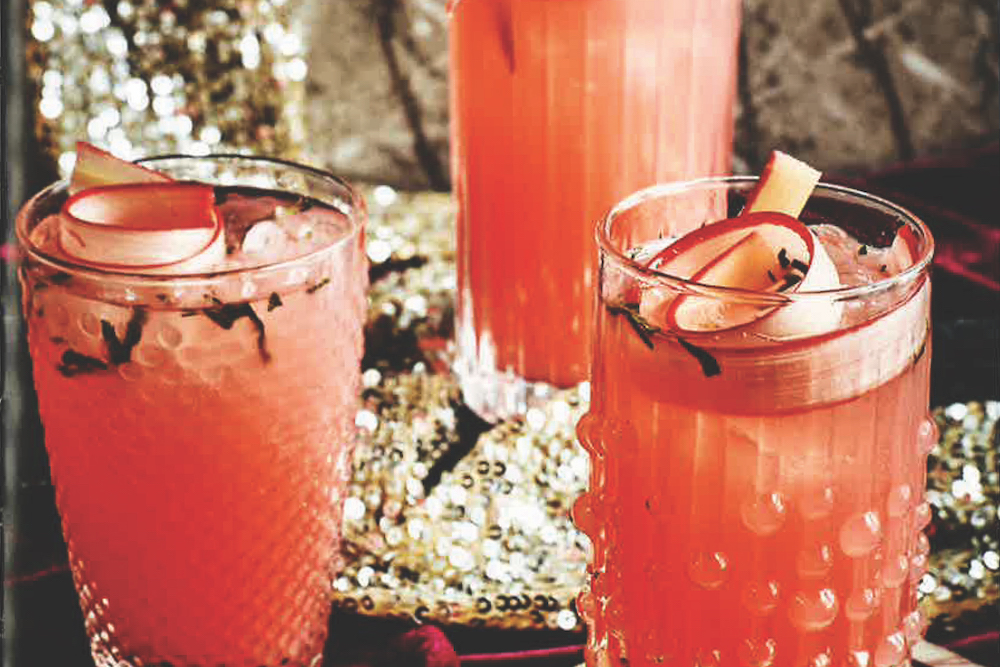 Rhubarb and Ginger Sprizt​er
10 fresh mint leaves
¼ pint rhubarb cordial
2 oz. freshly squeezed lemon juice
ginger switchel
7 oz. sparkling mineral water
crushed ice
1 rhubarb, sliced
Instructions
Blitz the mint leaves, rhubarb cordial, lemon juice and switchel in a blender.
Half-fill two chilled highball glasses with crushed ice and ribbons of rhubarb.
Pour the rhubarb, ginger and mint mixture over the ice, top with chilled sparkling water and serve.
If you want to make this an alcoholic drink, this spritzer is a great take on the classic bramble. Add 3 oz. of Tanqueray London Dry Gin and 1 oz. of Crème de Mûre (blackberry liqueur) to yield two bright, refreshing springtime cocktails."—Frank Pelligra, bar manager, The Orange Lantern, Paramus