Stand Up Paddle Yoga Is The 'It' Workout
When it's too hot to function, "floating yoga" on top of a board in a pool is the perfect way to exercise. Bonus: It's fun too!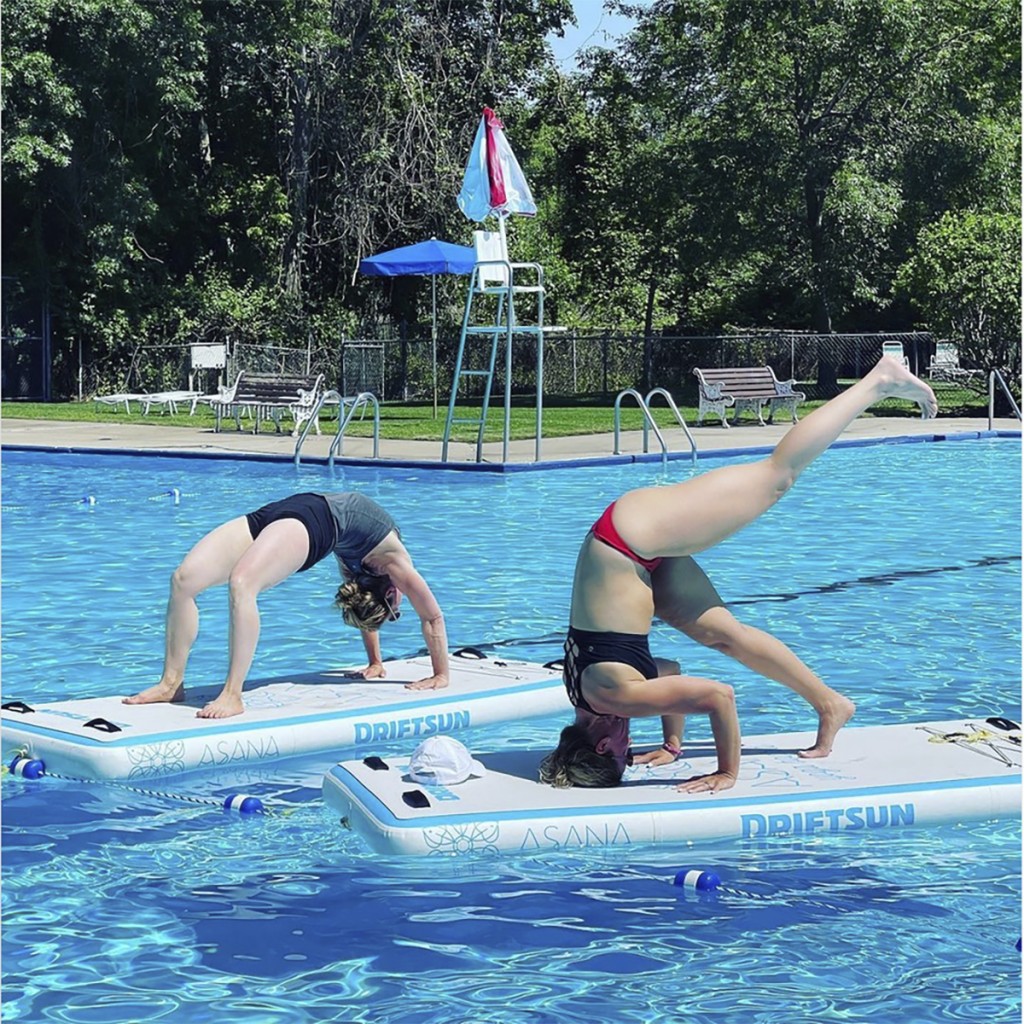 'Sup this summer in Bergen County? SUP, aka stand up paddle yoga, that's what. Andrea Powers, owner of Powers Yoga in Bergenfield, has kicked off SUP season at New Milford Swim Club (and more locations to be determined), where she is running and teaching stand up paddle yoga classes for adults and camps for kids from now until September 4. Pictured here to the left of Powers (doing the headstand) is Samantha Long, a new student who is among the trainees to become a stand up paddle yoga teacher. "There are many benefits of yoga boarding," Powers tells BERGEN, including "strengthening muscles, relieving stress, improving breathing techniques and improving flexibility and balance."  And oh yeah—it gets you outside too! For more of what's going on around Bergen County, follow us on Instagram @bergenmagnj.