Start an Easy Veggie Garden
Go from green gardener to seasoned pro by summer with these expert tips.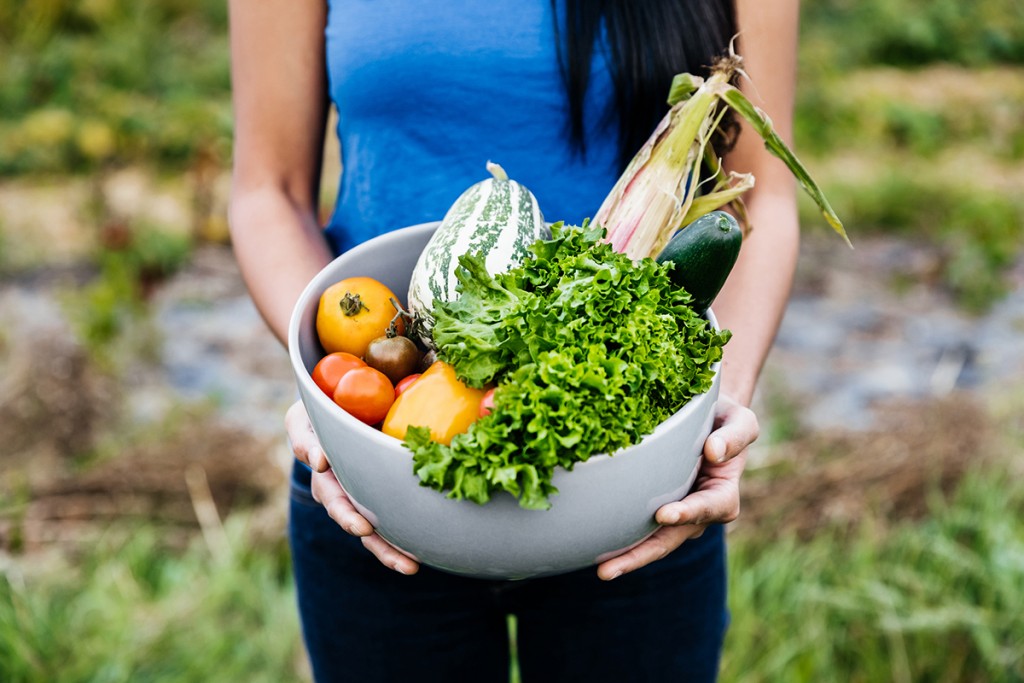 Hugs are all but out of the question these days, that is unless you're wrapping your arms around Mother Nature. This Wednesday, April 22, marks the 50th anniversary of Earth Day, and while community festivals and neighborhood cleanups have been canceled because of the pandemic, you can still be one with nature by starting a backyard garden. Don't fret if you don't have a green thumb—just follow these tips from Sean Duffy, a plant identification specialist and landscape designer at Stone Mill Gardens in Washington Township.
1. Pick the right plants
Spring weather is unpredictable, so plants that "can withstand the temperature" are ideal. "There are a lot of fruits and vegetables that a first-time gardener can grow and have plenty of success," he says. Tomatoes and cucumbers typically hold up well in the Northeast and are perfect for rookie growers this time of year.
2. No seeds, no problem
Shoppers have done more than clean shelves of toilet paper and bread; seeds are also difficult to find nowadays. Many nurseries and garden centers, including Stone Mill Gardens, have seedlings that can be planted in gardens, pots and boxes. "Many people also plant the seeds that they get right out of a tomato, and I've grown corn by planting the kernels," Duffy says. "That works just as well."
Here's how you can grow tomatoes using the tomatoes in your fridge:
3. Clean your soil
If you're concerned about pesticides or fertilizer landscapers recently spread in your yard, consider digging up and replacing the top 4 to 6 inches of top soil, Duffy says. "That way you can still plant in the affected area. If you're still concerned, vegetables can thrive in pots and other planters," he adds.
4. Give them sun and space
"Plants love the sun," Duffy says, "so you want [to put] them where they get as much exposure as possible." Tomatoes require at least eight hours of direct sunlight, preferably warm afternoon daylight. Whether you're using pots, boxes or an open bed of dirt, seeds should have ample space to grow and absorb water and nutrients. "Each plant needs about 2 to 3 feet; the more room the better," Duffy suggests.
5. Plant what you like
Be realistic with your garden goals and don't feel the need to turn your yard into a farm. "People get in their heads that they need to plant everything," Duffy says. "Don't plant fruits and vegetables that you won't eat, that's almost a waste. Start off by planting something you like."
Who knows, you might convince your neighbors to grow a thing or two too, and then you can share. It might be the start of your very own coop!