Stay Fit and Healthy at Home This Week
No gym? No worries. Here are five local fitness centers that are using tech to keep you toned during your quarantine.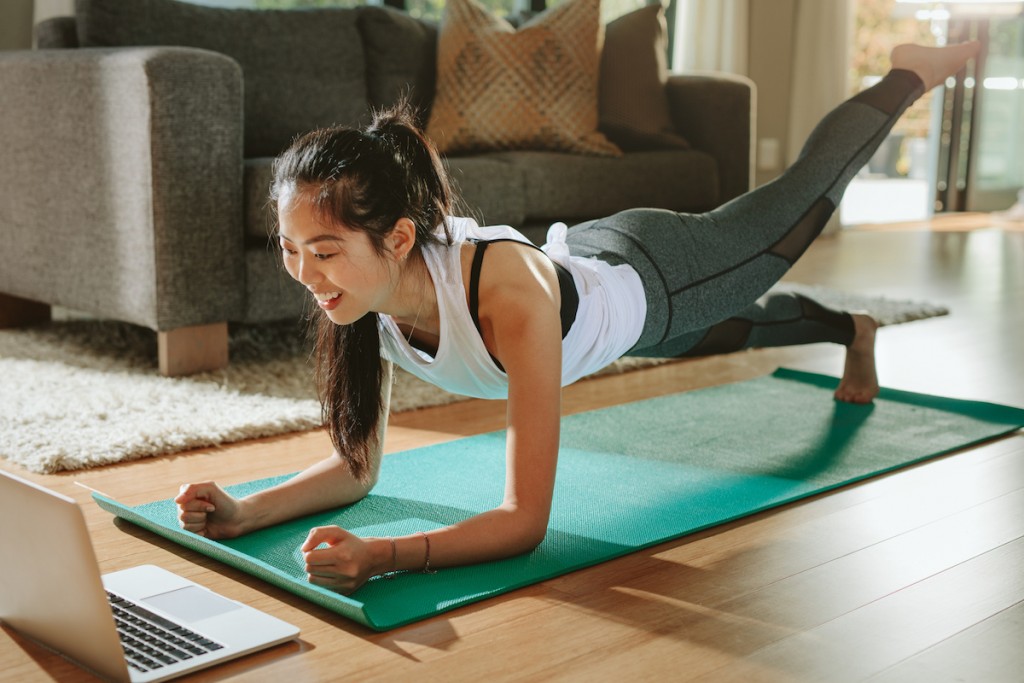 Sure, you can forgo dining out or shopping at the malls for a few weeks, but hitting the brakes on your gym time is a major sacrifice during the COVID-19 stay-at-home order. Fear not, though—some of Bergen County's most popular gyms and fitness centers have heard your pleas and now offer online instructional classes and services for clients. Here are just five of the local places that will get you up and active while you're confined to your casa:
Blink, Paramus and Lodi
If you're one of those busy people who have to go to the gym before they can do anything else, Blink has the program for you—they're going live every weekday on Facebook at 8 a.m. with guided workout classes. Look out for tips and tricks from instructors and personal trainers every morning and you'll be set to work out on your own when their Paramus and Lodi locations reopen to the public.
Click here for more
Crunch, Paramus and Midland Park
The best part about Crunch LIVE, the workout video streaming service provided by Crunch Fitness? You're able to pause and restart the pre-recorded sessions so you can get the absolute most out of your sculpting, kickboxing or dance class with zero pressure. If you're a current Crunch member, the service is free, but non-members can access a 45-day free trial before committing to a subscription.
Click here for more
The GYM, Englewood
While you can't access its juice bar or spa while you're quarantining at home, The GYM is equally as notable for its unique classes and high-energy instructors. This fan-favorite fitness center offers a schedule of classes (everything from barre to boxing!) available through their instructors' Instagram Live feeds.
Click here for more
Life Time Fitness, Montvale
Yogis and cardio lovers alike can enjoy the online classes provided by Life Time on their company website. Bonus: They've even included some education resources on how to get the most of your workouts and stretches at home.
Click here for more
Retro Fitness, Fair Lawn
You won't miss a step in your workout with the virtual dance-focused fitness classes at Retro Fitness! Follow along on a Zoom video conference as a trainer leads you in a blood-pumping workout class like Zumba or "Booty Burn." Not in the mood to dance it out? They're also offering their boot camp fitness workshop live-streamed on Facebook Watch.
Click here for more