Stay Safe When Floods Happen In Bergen
Know how to protect yourself and your family when water rises and downpours turn into disasters.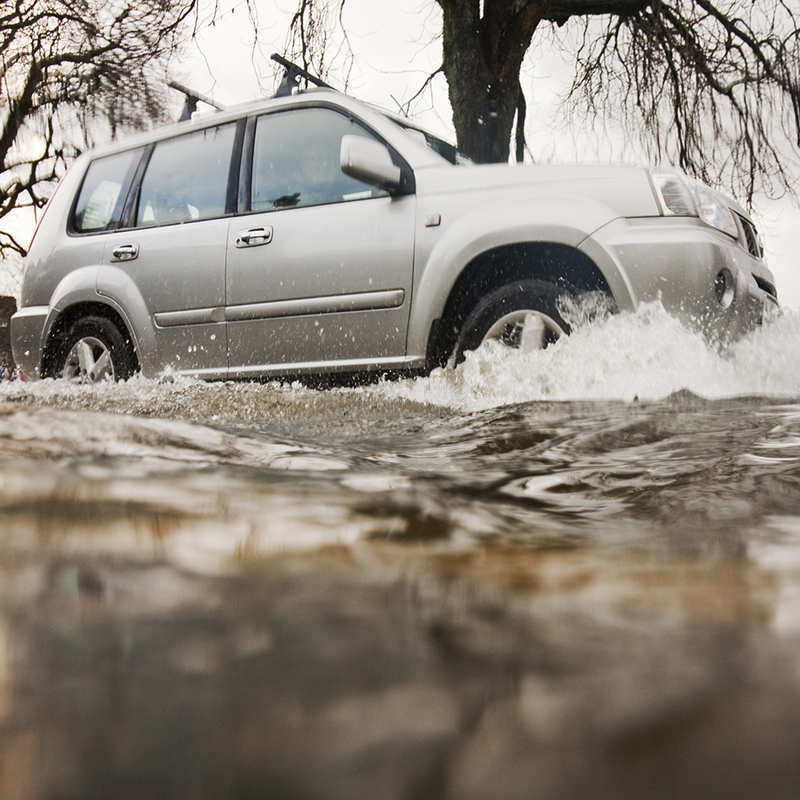 What's the weather today? There's a good chance you've recently checked the daily forecast on your phone and noticed that our area is under another "flood watch." Sure, this advisory might dampen your outdoor plans, but do you necessarily have to batten down the hatches?
We're taught that the urgency to act during a "watch" is not as high when compared with a "warning." Simply put, everyone is on notice—from homeowners to motorists to public safety officials—during a flood watch, which the National Weather Service (NWS) typically declares when conditions are favorable for heavy precipitation within a few hours. When a watch is issued, the expected quick rainfall could impact towns, roadways and low-lying areas that are prone to flooding. Does a flood always happen? No—but you should be prepared to take action if necessary.
When the NWS issues a flood warning, however, it means radars indicate flooding is imminent or that water has already started to take over roads. People in areas where warnings are issued should move to higher ground. Residents in the Pascack Valley, for instance, have experienced more frequent flooding in towns like Hillsdale and Woodcliff Lake, where heavy rains can overwhelm waterways such as the Pascack Brook.
So what should you do when flooding conditions arise? Here are a few tips to remember, particularly during hurricane season (June through November):
When a roadway is covered with water, motorists and pedestrians should turn around and find a safer crossing. Six inches of steady-flowing water can knock over an adult, while 12 inches of fast-moving water can carry away a small car, the NWS says. And don't think your SUV or truck is immune to flooding: Most large SUVs can be swept away by 18 to 24 inches of fast-moving water.
If your car has stalled and water is not moving quickly, leave it immediately and get to higher ground. If you're trapped and water is rapidly flowing, stay inside, roll down the windows before the car loses power so you can escape if necessary and unbuckle your seat belts.
Pedestrians should walk were water isn't moving and use a stick to check the firmness of the ground in front of you, advises the

Ridgewood Office of Emergency Management

. Be on the lookout for any manhole covers that may have opened and other debris.
When cars aren't safe to use during a flood, you may think to get around in a kayak or a raft. Floodwater, however, isn't safe as debris like logs, branches and other small objects can be hidden beneath even a few inches of water. In addition, floodwater often contains sewage and other contaminants that can cause illness.
During heavy rain and flood warnings, avoid traveling through underpasses, underground parking garages and basements. The Ridgewood OEM also advises to

be aware of any rivers and streams in the area

. In Bergen County, waterways like the Hackensack River, Saddle River, Ho-Ho-Kus Brook and Pascack Brook have experienced flooding in recent years.
If you live in a low-lying area and can't flee to higher ground, the upper level of your home is the safest place to stay in a flood. With dry hands, turn off your power at the circuit breaker or fuse box, as electrical current passes easily through water (stay away from downed power lines too).