Stigma Busters
Going "stigma-free"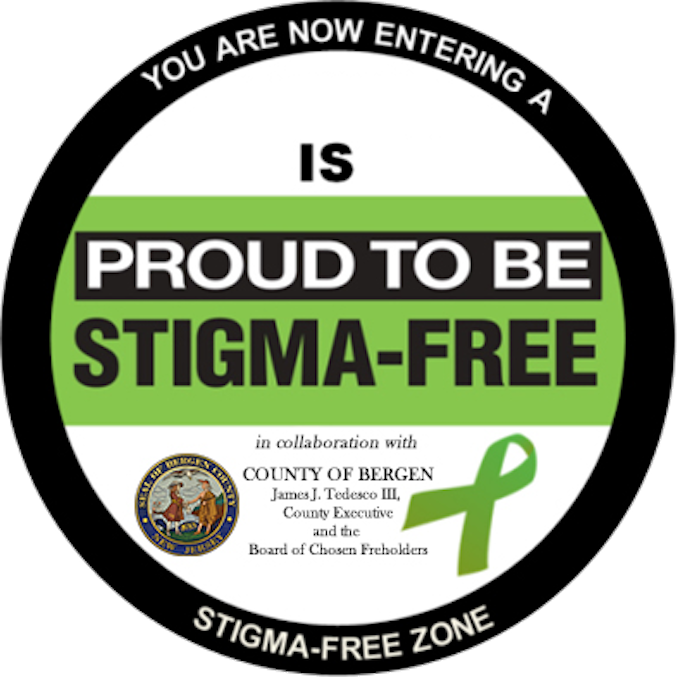 A simple resolution may not be enough to banish stigma that sometimes surrounds mental illness, but 69 out of 70 Bergen municipalities believe it's a step in the right direction; they've gone officially "stigma-free." What else can you do? Treat friends with compassion, don't make unwarranted assumptions, lend an ear when someone wants to talk, and consider these further steps:
FORM (OR JOIN) A COMMITTEE.
Many Jersey towns have official gatherings that promote this movement. Joining with your community for local rallies, walks and panels is a good start.
EDUCATE OTHERS AT WORK OR SCHOOL.
Just believing in "stigma-free" values isn't enough—they need to be put in practice. Set up an educational talk for employees or students with someone who lost a loved one to suicide or who's recovered from postpartum depression. This will help to demonstrate the effects of mental illness firsthand and show that it can touch any family.
RAISE AWARENESS.
Sometimes it's as simple as gently correcting an ignorant statement, reaching out to a troubled friend or sending along resources that can help. Every little bit counts!
*DID YOU KNOW? Bergen County Academies in Hackensack has been named the eighth best high school in the U.S. by PolarisList, a national high school rankings service.