Stretch Your Exercise Dollar
Want to be fit physically and financially too? Heed these 8 tips.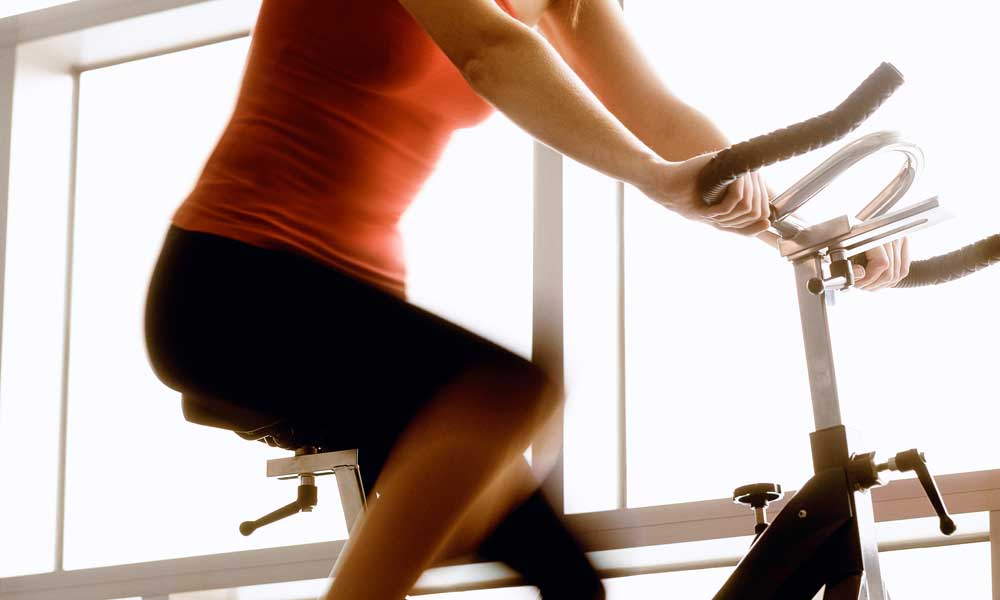 So, like nearly everyone, you have a goal of dropping a few pounds and getting back in shape. But you're watching your wallet too—and again, you've got lots of company. Can these two lofty ambitions actually coexist? With some crafty maneuvering, the answer can be a resounding "yes!" As Brett Fischer, president and CEO of Gr8FITness, a website devoted to helping people achieve their fitness goals, says: "One can get in great shape without spending a lot of money." Here are some strategies for getting these two unruly rascals—fitness and finances—on the same page.
1. Negotiate your gym membership rate. Gyms face a lot of competition and can be persuaded to negotiate their rates. It may pay to sign up when gym sales are typically slow (summer and toward the end of the year) and they're more eager to sign up members. A good negotiating tip: Ask the gym to write off the initial membership fee if there is one. And find out if there's a discount for paying up front for the year.
2. Simplify your workout gear. Do you really need to spend more money to be seen with a logo? Go with generic, lowcost workout clothing until you can afford the logo-wear…or feel you've trained hard enough to earn it as a reward.
3. Gather information and become your own "expert." "The most effective way to save money on fitness is to do your own research," says Fischer. Become knowledgeable about dieting and training, and you can reach your health and fitness goals faster and more efficiently, saving you money and time.
4. Go back to basics. There's no reason to blame your financial situation for getting out of shape. Rent workout DVD s from the library, start a walking group or put on a pair of shorts and go jogging. Cost: $0.
You can do a tough workout using only your bodyweight (remember push-ups and pull-ups?) and a minimum amount of equipment (jump rope, bands). Alternatives like these may not be cool, but they're effective. Modern weight training machines are great—if you can afford them. If not, use your creativity and make use of what you have. Does your house have stairs?
5. Join a group; there's health in numbers. From sharing a personal trainer to joining a health food co-op, there are savings in numbers. Join up with like-minded people and pool your resources. If no group exists, start one.
6. Get the most out of freebie apps and websites. Apps that do everything for you and websites that give you detailed, customized information are a blessing. Check out 7 Minute Workout, a high intensity program; Simply Yoga, which provides 20-, 40- and 60-minute sessions; and YogaYak, which can guide you to free yoga classes. Count calories, get fitness advice and receive community support from websites like spark people .com and myfitnesspal.com. You'll also find free workout programs at the tumblrgym.com/workout.
7. See if your company will kick in something. Some employers will give you a rebate on your gym membership—it more than pays for itself with lower healthcare costs. "Employers look at workplace wellness programs as investments," says Lacie Glover of NerdWallet, a website dedicated to helping people make smarter buying decisions. Your company may also have corporate rates from gyms. According to Glover, "Securing a group rate is one of the most affordable investments an employer can make."
8. Consider pre-owned equipment. There's a huge market in used home exercise equipment because many people don't have the drive that you do, nor are they as careful with their money. Most fitness equipment stores—both online and brick-and-mortar—that sell new equipment also sell pre-owned. But your preference should be to purchase from the previous owner, who's likely anxious to get rid of it. Check out the offerings on ebay.com too.