Stronger Together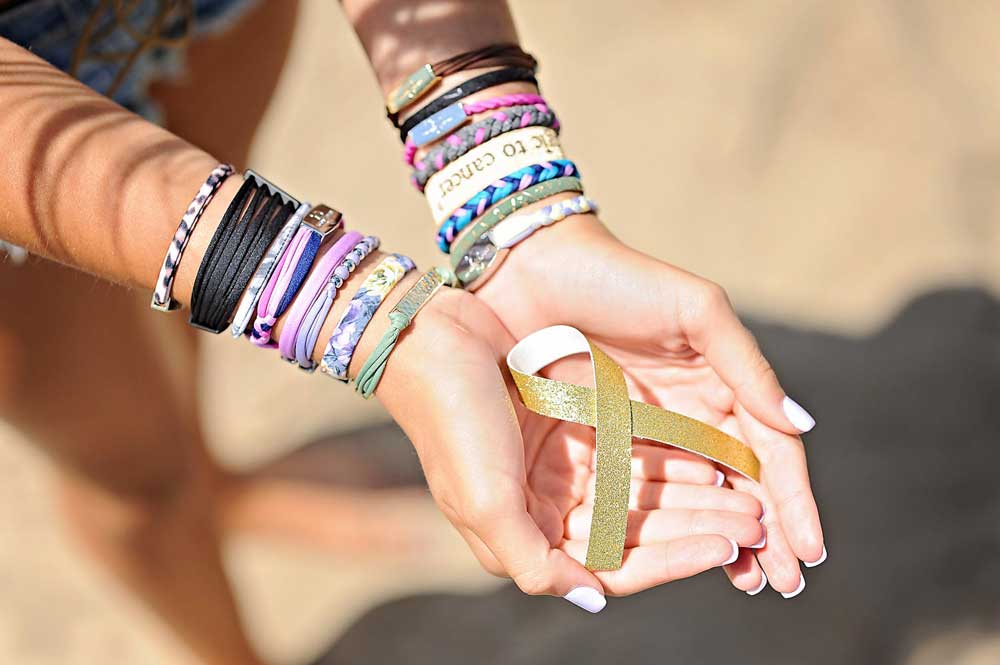 In September 2014, Wyckoff native Gerhard Salmins was faced with the hardest news any parent could receive: His daughter Becca had cancer.
The diagnosis hit hard, as Gerhard is a cancer survivor himself. But in November 2016, after two years of treatment for acute lymphoblastic leukemia, the now-10-year-old Becca is cancerfree— and swiftly hatched a plan to help others.
The result: the birth of Knots & Arrows, an organization that makes and sells bracelets made from bathing suit material to remind those who are fighting cancer to "just keep swimming." Since then, more than 600 backers have helped the daddy-daughter duo raise $27,811, exceeding their initial goal of $25,000; 10 percent of each sale is donated to childhood cancer research, while 10 percent goes to a child battling cancer in order to assist his or her family with treatment costs.
"We never thought we'd be a childhood cancer family until it impacted us," says Gerhard, who's happy to report that Becca is in remission. "But now it's our goal to promote awareness and raise funds for research."