Stuff Yourself With Stuffing
Nov. 21 celebrates the most popular side dish in New Jersey—National Stuffing Day! Here's where to find unique versions of this holiday staple, plus a recipe to make your own at home.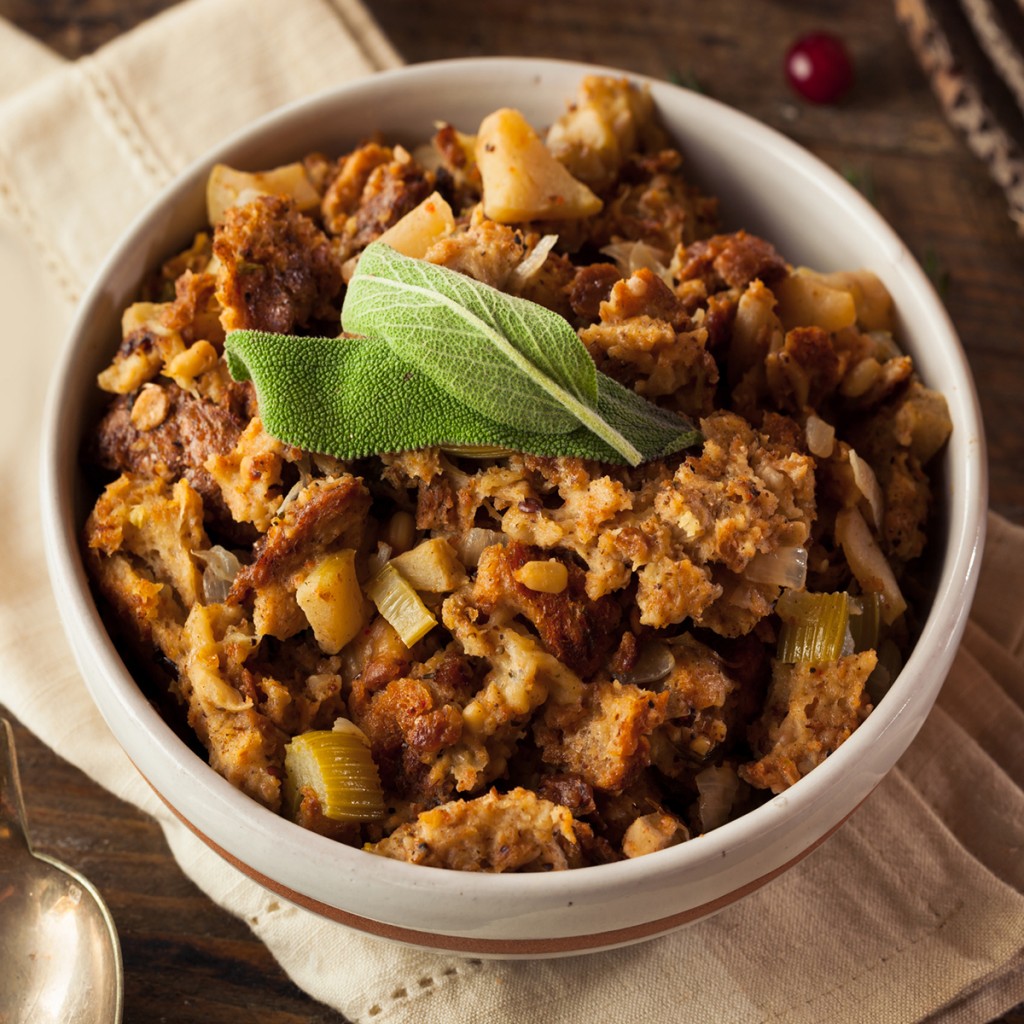 Ask anyone from New Jersey—we feel very strongly about food. Seriously, you do not want to debate with us about where to find the best bagels or best pizza. And it turns out we feel strongly about stuffing too. Maybe it's because everyone has a family recipe that nobody else's can compete with, or because we love ourselves a good carb-filled treat? Either way, according to this tweet from TV personality and chef Graham Elliot, stuffing is the most popular Thanksgiving side dish in the Garden State:
Most popular Thanksgiving side dishes in every state: do you agree? 🦃 🍂 🥧 pic.twitter.com/pitlLTZntT

— GRAHAM ELLIOT (@grahamelliot) November 5, 2020
And the comfort food just so happens to get its national holiday on Nov. 21, National Stuffing Day—just five days before Thanksgiving 2020! Thus, we cannot think of a better time to highlight some of the best stuffing Bergen County has to offer than right now. We're talking beyond the usual breadcrumbs and herbs variety (though there's nothing wrong with the classics!).
Here are a few spots whose stuffing is worth stuffing yourself with, plus, below, a recipe for a yummy sausage stuffing courtesy of Adrienne Cirillo, personal chef in Mahwah, who's catering for Thanksgiving 2020.
Sausage and Sage Stuffing
Recipe courtesy of Adrienne Cirillo, personal chef, Mahwah
Yields: 8-10 servings
Ingredients:
8 cups store-bought unseasoned stuffing cubes (the soft fresh kind) or one loaf of sliced white bread, torn or cut into small pieces
1 stick (½ cup) unsalted butter
1 ½ cups yellow onion, diced (from 1 large or 2 small onions)
1 cup celery, diced (from 3-4 large celery stalks)
1 lb. bulk pork sausage (Jimmy Dean)
3-4 cups low sodium chicken or turkey stock
1 large egg, beaten
1 Tbsp. fresh chopped sage
1 tsp. seasoned salt
4 Tbsp. unsalted butter, cut into small cubes
Directions:
Preheat oven to 350°F. Grease a 9 x 13-inch baking dish with butter.
Place the stuffing cubes in a large mixing bowl.
In a large sauté pan, melt the butter. Add the onions and celery and cook over medium heat, stirring occasionally, for about eight minutes, or until the vegetables are very soft.  Add the vegetables to the stuffing cubes.
In the same pan, cook the sausage over medium heat for 8-10 minutes, until browned and cooked through, breaking up the sausage with a metal spatula while cooking. Add the browned sausage and fat to the bread cubes and vegetables.
Add the stock, egg, sage and seasoned salt to the bread cube mixture and mix until the bread is very soft and moistened. Mash the bread until very well mixed in. If there are cubes that don't seem moistened, add a little more stock.
Transfer the stuffing to the prepared baking dish and dot with the remaining butter. Bake for 65-75 minutes, uncovered, until deeply golden and crisp on top.