Sweet Shot of Eire…
The Emerald Isle's first craft distillery rolls out a double-barrel Irish whiskey that's the toast of the town.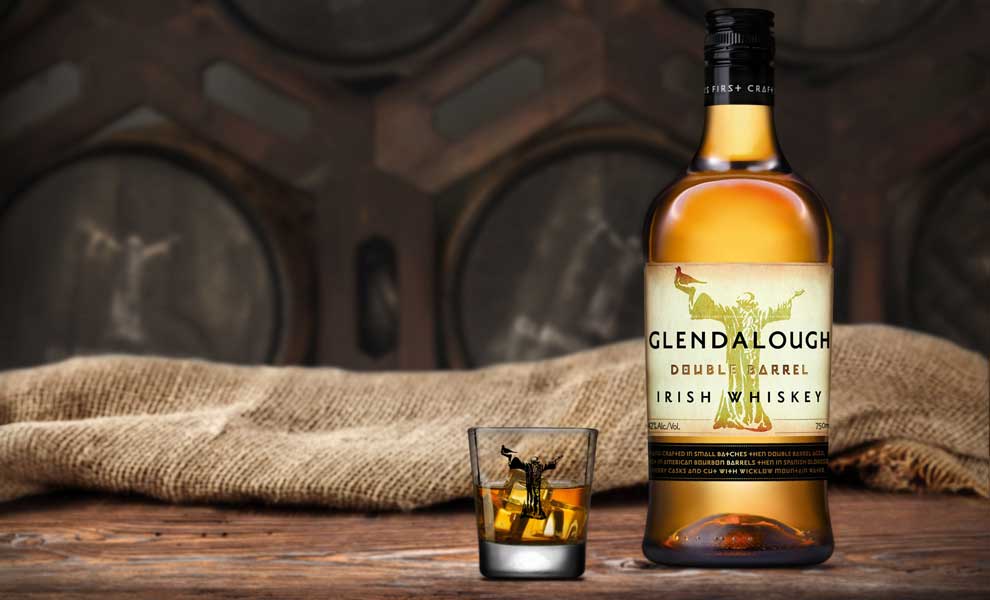 When you're having a drink with your friends on St. Patrick's Day, put down the pint of beer and raise a glass of Irish whiskey instead. That seems to be the trend—sales of Irish whiskey in this country have jumped more than 500 percent since 2002, according to the Distilled Spirits Council of the United States.
Credit manufacturers like Glendalough Irish Whiskey, Ireland's first modern craft distillery, for the recent resurgence. In the 18th and 19th centuries this whiskey-loving land had more than 200 licensed distilleries (and goodness knows how many unlicensed ones). The number later dropped to a handful, but Glendalough is dedicated to reviving this neverquite- lost art. The company seeks, it says, to "make innovative spirits while staying true to the tradition and heritage of our ancestors." In that spirit, Glendalough introduced a new singlegrain, double-barrel Irish whiskey about a year ago. It's crafted in small batches from a mash of malted barley and corn, then aged first in American oak bourbon barrels and finished in Spanish Oloroso sherry casks. The cask-strength liquor is cut with pure spring water from the surrounding Wicklow Mountains before bottling.
Will Glendalough's double-barrel Irish whiskey claim the allegiance of Eire's sons and daughters worldwide? It's too soon to know for sure. What seems clear is that this new whiskey offers fruity notes on the nose, a sweet and creamy presentation on the palate, a finish that hints of ginger—and a delicious new way to celebrate the dude who rid Ireland of its snakes.