Take a Dip
What do the photographic subjects of this former TV anchorman have in common? They're colorful, ethereal—and wet.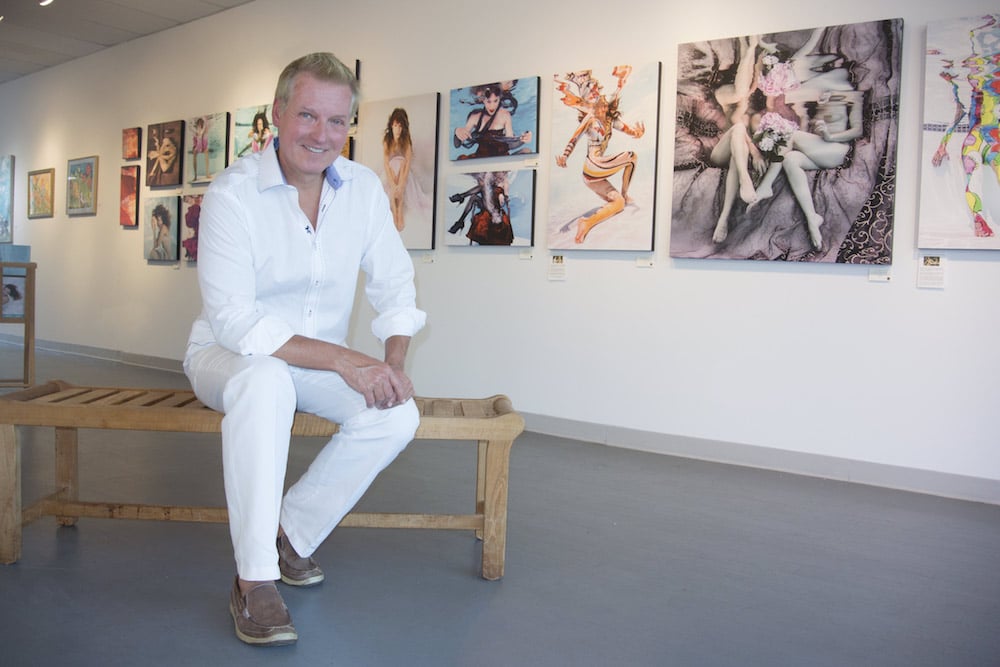 Harry Martin's love for photography was born at age 9. He worked in news, shooting 16-millimeter film and videotape and covering political conventions. Though his TV news career brought him out from behind the camera to the anchor desk, he never lost his passion for images. Now 66, he's back to that passion in a special way—taking fashion photographs of subjects who are underwater.
Martin most recently sat at the anchor desk for the stations My9NJ (WWOR) and Fox 5 New York (WNYW). As his broadcast career was heating up, he continued to pursue photography as a hobby. He also became immersed in another interest: scuba diving. While on a scuba excursion with his family, Martin began taking underwater pictures of his children. The light through the water created both a real and abstract vibe in his photos. Inspiration struck and once he found a willing model, Martin cranked up the heat in his backyard pool in Cresskill to 80 degrees, tossed a metal backdrop into the deep end and created an underwater studio.

Martin has to anticipate how the water is going to affect the models' clothes and hair. "It's a totally different shot if it's still water versus sometimes I have the model slap the water and I get bubbles and reflection of light," he says. "Sometimes I have moving water, and it's a whole different look."
As a reporter and anchor, Martin was an expert storyteller. That instinct for communicating great stories shines through in his photographs, which remind one of the late Philippe Halsman's photos of artist Salvador Dali leaping in the air. (If only Dali were still around for a diving immersion!)
"I do each shot differently," says underwater photographer Harry Martin. "I get my inspiration from looking at other great photographers and classical artwork. I 'stole' one from Picasso, one from Monet and one from Manet."
Part of the allure of Martin's dreamy underwater series is the way his work reflects the personalities and backstories of his subjects. While he often uses professional models, he also has shot an emergency room nurse, a nuclear chemist, a former Penthouse model and a founder of a Costa Rican community center who works with the United Nations on clean water initiatives in developing countries.
Part Salvador Dali, part Annie Leibovitz, Martin's underwater photographs play with reality vs. abstraction and the contrast between the inherent stillness of a photograph and the constant motion of water. "It's twice as difficult, takes twice as long," he says. "But produces twice as wonderful shots."
The photographer began the "Harry Martin Underwater" series in 2013 and continues to build the collection, shooting from April through November each year. His work has been shown in several galleries in the Northeast, and he participated in the Neiman Marcus "Art of Fashion" program. He also counts a boutique jeweler and dress designers as commercial clients.

So, after five years of underwater photo shoots, who is at the top of Martin's dream subject list? Lady Gaga. He has said he is drawn to her adventurous spirit.