Take the hint
Give yourself a good once-over—notice any quirks? Doctors say small imperfections could signal an underlying issue. But which oddities call for professional attention? Experts offer guidance on becoming your own diagnostic sleuth.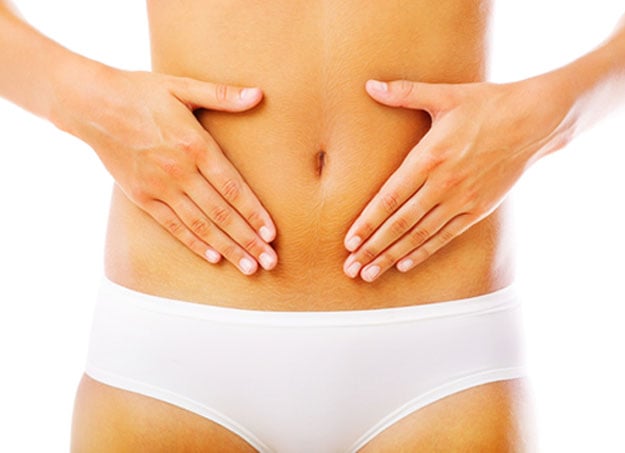 Clue: EARLOBE CREASES
It could mean: Heartdisease
Back in 1991, a study in The American Journal of Medicine found that participants with a diagonal crease in at least one earlobe were more likely to die from heart disease than those whose earlobes did not bear creases. The report caught national attention at the time, but studies reported since then have produced mixed results.
One possible explanation for the link is a lack of elastin, which contributes to hardening of the arteries, but the connection may simply be due to the fact that earlobe creases are more common later in life, says Andres Mesa, M.D., a cardiologist at the Texas Heart Institute at St. Luke's Episcopal Hospital in Houston. "Whenever you age you're prone to have more hypertension, hyperlipidemia and other complications," he adds.
What to do: Get regular checkups.
"Earlobe creases can serve as a reminder that you're getting older and you should pay more attention to heart-disease risk factors,"says Dr.Mesa.
Clue: DARK UNDER-EYE CIRCLES
It could mean: Allergies
"When you have significant hay fever you experience a change in blood flow to the nose and sinuses," says James Li, M.D., allergist at the Mayo Clinic in Rochester, Minnesota. "As the blood expands in some of the veins in the face, it can appear as a dark or bluish tint under the eyes."
What to do: If your dark circles are accompanied by other hay-fever symptoms (sneezing, coughing, congestion), consider purchasing an over-the-counter antihistamine or seeing your doctor for an allergy test.
Clue: THIN THIGHS or A THICK NECK
It could mean: Heart disease
A study in the British Medical Journalfound that subjects with a thigh circumference of less than 60 centimeters had a greatly increased risk of developing heart disease and dying prematurely. "The link may be due to these patients having low muscle mass," says Dr. Mesa, which may lead to insulin sensitivity and a risk of metabolic syndrome.
Meanwhile, research from the National Heart, Lung and Blood Institute's Framingham Heart Study found that a wider neck—a circumference of more than 34.2 centimeters in women and 40.5 centimeters in men—increased heart-disease risk factors. "The theory is that wide necks have more deposits of fat," says Dr. Mesa.
What to do: Data are still too preliminary to prompt a response,says Dr.Mesa."More research is needed,but I think measuring waist circumference has really proven itself." A waist circumference greater than 88 centimeters in women and 102 centimeters in men has been linked to a higher risk of heart disease. If you exceed these limits, see your doctor about healthy ways to slim down.
Clue: DISCOLORED NAILS
It could mean: Diabetes
Yellow nails can be a symptom of this disease, says dermatologist Michel McDonald, M.D., assistant professor of medicine at Vanderbilt University Medical Center in Nashville, though the reason for this is not yet confirmed.
What to do: "If you see a marked color change in all of your nails, it's a good idea to get checked out by a physician," says Dr. McDonald. But don't panic—this discoloration may be due to fungus or aging.
Clue: PALE NAILS
It could mean: Anemia
Press on your nails and take note of their color: While most people's nails will turn immediately back to pink, an anemic's may remain white for a moment or two. "When you are anemic you don't have the blood rushing back as quickly into the capillaries," says Rebecca Kazin, M.D., head of the Johns Hopkins Dermatology and Cosmetic Center at Green Spring Station in Lutherville, Maryland. "But if you are this anemic you would likely have other symptoms, such as fatigue and a tendency to bruise easily."
What to do: Speak to your doctor, says Dr. Kazin.
Clue: MALE BALDNESS
It could mean: Heart disease
In a study published in Archives of Internal Medicine, researchers found a link between male baldness and an increased risk of this condition. Risk was greatest in men with extensive vertex baldness (on the crown of the head).
What to do: "If you have baldness, it doesn't mean you'll have heart disease,"says Dr. Mesa. "But it might be a good idea to get your blood pressure and cholesterol checked."