Take Your Family on a Virtual Field Trip
We may be stuck inside for the foreseeable future, but it's easy to supplement your kids' Zoom classes thanks to these virtual tours they wouldn't learn in "regular" school.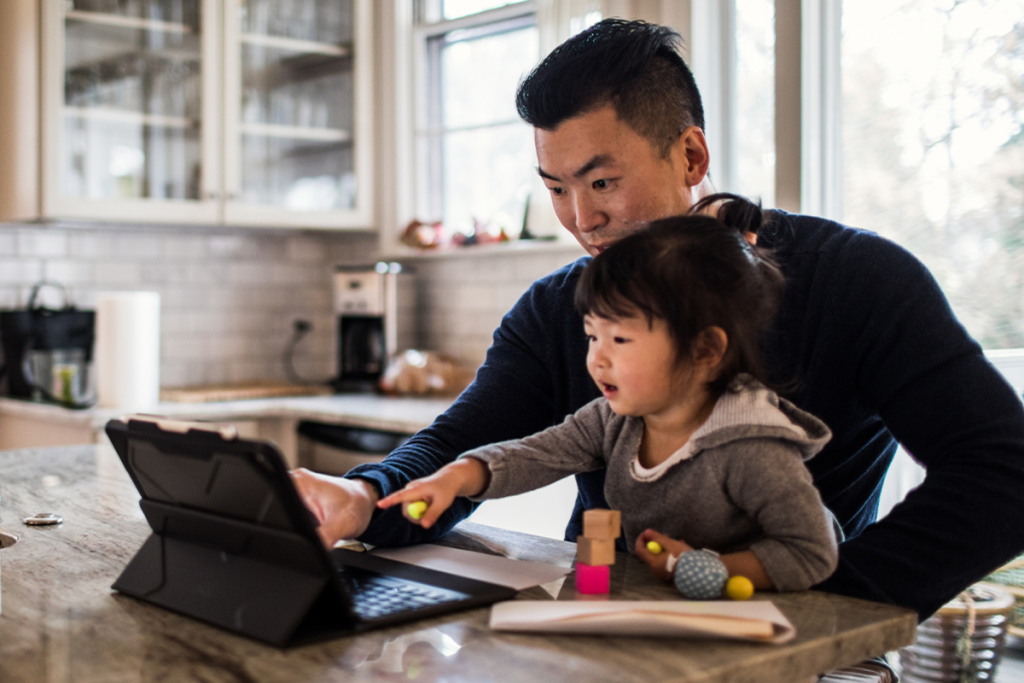 We're four weeks into virtual school and quarantine, so you're probably running out of crafts and activities for the little ones to do at home. But if they're itching to go somewhere fun (you know, beyond the neighborhood), these virtual field trips around the United States are just the ticket. Whether a live cam of zoo animals, a virtual tour of NYC's most notable museums or a simulated walking tour of The White House, these streams and video excursions offer a little bit of something for everyone.
If your kid likes nature:
Many zoos around the country are live streaming their animals while the in-person exhibits remain closed, but we especially like San Diego Zoo's live cam. It has 24/7 video coverage of 10 different species, including elephants, giraffes and baboons. Rather keep it local? Tenafly Nature Center's Facebook page posts live videos regularly, from guided nature walks with staff to spotlights on particular creatures.
If your kid likes science:
Your little astronomer in the making will love the Liberty Science Center's tour of the morning planets. A planetarium presenter at the Jersey City-based museum will even show little ones how to find them in the sky! Another great resource is the Boston Children's Museum. Visitors can take a floor-by-floor virtual tour of the museum, which includes exhibits and demonstrations on, to name a few, dinosaurs, bubbles and a special section called Investigate, which has science puzzles, STEAM-related activities and reptiles to ogle over.
If your kid likes history:
The American Museum of Natural History in New York City is one of the best in the world, and its virtual tour is no different. Youngsters will feel like they're witnessing the real thing with cyber walks through the dinosaurs, mammals and native American displays, or the exhibit of your kid's choice. Or, make your computer's way to Washington, D.C. with a live tour of The White House. The room-by-room, 360-degree visuals of 1600 Pennsylvania Avenue even have audio voiceovers so you'll feel like you're on a real-life guided walking tour.
If your kid likes art:
As with the American Museum of Natural History, Google Arts & Culture has a special virtual tour of the Big Apple's Metropolitan Museum of Art, with a panoramic view of 26 rooms and their masterpieces—including its annual fashion exhibit, even though this year's Met Gala has been canceled. If kids need help understanding what they're looking at, #metkids, the accompanying microsite created by kids and for kids, is a fantastic resource. Another great option is The Art Institute of Chicago, where virtual visitors can view works by era (Modern, impressionist, etc.).
But, if your child (or yourself) would rather be on spring break than learning right about now, that's fine too. This virtual tour of Disney World in Orlando, Florida—with separate links for Epcot, Magic Kingdom and more—is just what the doctor ordered!