Tales Out of School
Celebrities are just like you—except, uh, famous! When this baker's dozen were students in Bergen, who knew what lay ahead?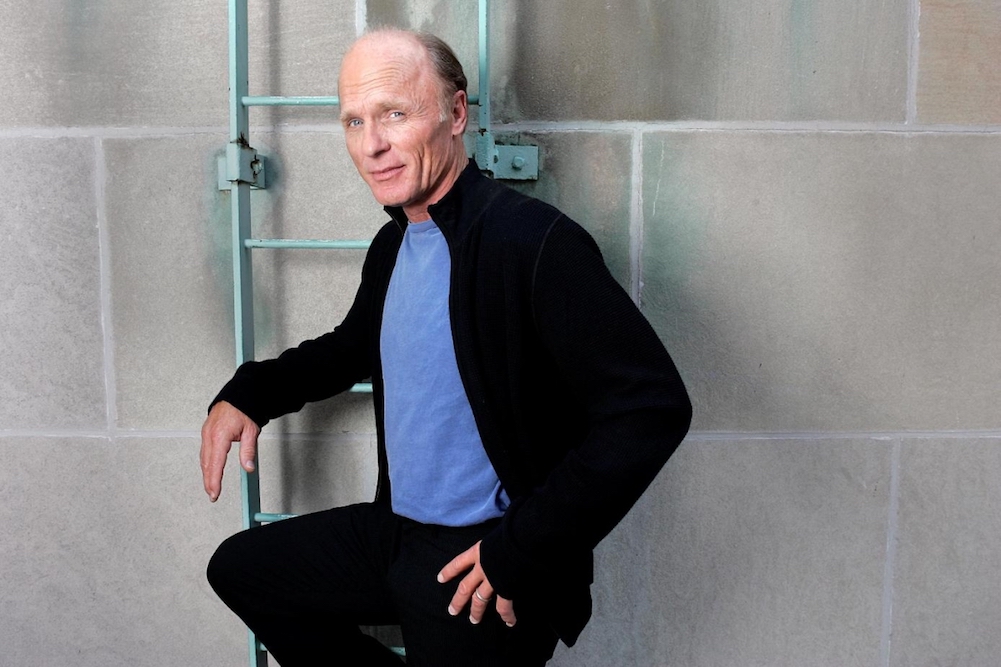 Young people who go to school in our county are lucky; it's known for the high quality of its education. As the years go by, a select few parlay additional luck—and maybe a smidgen of talent and hard work—into careers that make them household names. We celebrate their fame, but they remember being the kids they were.
Ed Harris, actor and director: Tenafly—Tenafly High School "It was pretty safe and nurturing," Harris told the U.K.'s The Guardian of his Jersey childhood. "I was a pretty good baseball player and loved playing football. I was a pretty good student but I really loved athletics."
Richard Lewis, actor and comedian: Englewood—Dwight Morrow High School In Bergen Health & Life's October–November 2004 issue, Lewis recalled that two weeks before a big Carnegie Hall gig "I'm doing Englewood's Plaza Theater, where I saw Psycho with a date when I was 12. I'm talking about my family and I'm exaggerating like all comics do, and in the middle of my routine, my mother screams out, 'Oh, that's not true!' All of a sudden, I'm the pogrom—the audience is rooting for my mother! So afterward I said, 'Mom, you cannot come to Carnegie Hall.'"
Born in Brooklyn but reared in Englewood, Lewis attended Dwight Morrow a few years ahead of John Travolta. "I always tease John," he said, "saying they named an auditorium after him but they have a plaque over the toilet in the nurse's station named after me."
Brooke Shields, actress: Haworth—Dwight-Englewood School In a 2014 interview with elle.com, Shields speculated that her life might have been very different if she'd missed the high school experience. "I went to school and I never missed it for work," she said. "I never went to a professional children's school, [the kind] that lets you out every time you have an audition or a go-see." And in a TV interview with movie critic Jim Ferguson, available on YouTube.com, she discussed what it was like to be a high school kid after the release of the movie The Blue Lagoon, in which she starred. "It did not make me popular," Shields said.
Jeffrey Nordling, actor: Washington Township and Saddle River—Ramsey High School In Bergen Health & Life's Holiday 2009 issue, Nordling described his childhood "across the street from Washington Lake on a tiny street called—ironically—Times Square. There was an empty lot that we all played in, and we skated and fished right on the lake—it was wonderful. We'd play baseball at Clark Field or sled down the front lawn of Washington High School. I walked from my house to Brookside School and Westwood Middle School— it was 2 miles and took 45 minutes, but I never thought anything of it." His interests were art and athletics, and he depended on the latter when the family moved to Saddle River the same year his brother left for college.
"Having your only sibling leave just as you move to a new town was rough," Nordling remembers. "Competitive athletics were my rock."
Lea Michele, actress and singer: Tenafly—Tenafly High School "Sitting in our auditorium in our high school, I remember such a sense of relief," Michele told people.com this May. "I graduated with a 3.67 GPA; I was accepted into NYU. I'd worked so hard to get to this place while also simultaneously working on Broadway from the third grade through my senior year. So the fact that I managed to accomplish all of that, I really felt truly proud of myself and the strongest sense of relief ever on my graduation day."
John Travolta, actor and singer: Englewood—Dwight Morrow High School "I haven't really changed all that radically since my New Jersey childhood days," Travolta told Bergen Health & Life in Summer 2002. "I think I'm a bigger human being than I was, but I always had potential. I've used everything I've learned over the years." Shyness wasn't a problem, as he revealed to parade.com in 2007, recalling a Fourth of July pageant in 1962, when the Twist was all the rage. His mom—an actress and drama teacher—was the pageant director, and 8-year-old Johnny persuaded her to let him on stage, where he "twisted for like 15 minutes. I was on way too long and people were yawning, but I didn't care."
Tate Donovan, actor and director: Tenafly—Tenafly High School He recalls with pleasure hanging out at the Dairy Queen, making "tons of money" caddying at the Knickerbocker Country Club as a teen and excelling at sports despite his diminutive stature. "It was an interesting time but it wasn't my time," Donovan told Bergen Health & Life in April 2007. "I knew that college and beyond would be more satisfying."
Brian Sella, lead singer of The Front Bottoms: Woodcliff Lake—Pascack Hills High School, Montvale and Ramapo College, Mahwah "I spent most summer days at the Old Mill Pool, from fourth grade all the way to high school," Sella told BERGEN in September 2017. "It was old-school: having to get out of the pool every day because some little kid pooped in the water or something. No waterslides or games, just the plain pool, but I loved it. Later, I used to go to the Ramapo Reservation all the time. I feel lucky to have come from a place like this."
Jack Antonoff, frontman of the Bleachers: Woodcliff Lake—Solomon Schechter Day School, New Milford (commuted to NYC for high school) "You spend your whole life trying to get out of New Jersey and the funny thing is, that's actually a really beautiful thing," he told a redbull. com interviewer this year. "It changes your perspective…I can't shake that. Even if I wanted to, it's just there."
Wesley Schultz, lead singer of The Lumineers: Ramsey—Ramsey High School "I was a bartender and server at Ramsey Golf & Country Club, and I worked at the Starbucks right next to Steve's Market," Schultz told BERGEN in September 2016. "I remember La Gondola, the pizzeria. My family went there faithfully every Sunday."
Regina Spektor, musician: Fair Lawn—The Frisch School in Paramus (two years), then Fair Lawn High School "I was so interested in art and music and kind of scribbling little poems and doodling," she told NPR's Terry Gross in 2012, "and there weren't really any kids like that in my school. I felt really out of place."
Hope Davis, actress: Tenafly—Tenafly High School "The Tenafly schools had a very strong theater arts program," noted Davis in a September 2003 interview with Bergen Health & Life. "I remember the first time I went on stage I was hysterical," she said, speaking of her 10th-grade role in a Tenafly High production of Arthur Miller's The Crucible. "My teacher—Mr. Collins, I love him still—actually shook me. Then he pushed me out on to the stage. I thought I was going to throw up. But then I started talking. After my second exit, I even got applause. I thought 'Oh, my God, I know how to do this!' That's when I really got the bug for it."
Bill Maher, talk show host and comedian: River Vale—Pascack Hills High School, Montvale "I always say I had the last Leave it to Beaver upbringing in America," Maher told Bergen Health & Life in July 2006. "I was the class comedian, not the class clown. I used to like to make the teachers laugh."
AND TWO WE MISS Maybe it's never the right time to say goodbye to a beloved celebrity, but these two abrupt departures were special blows. Gone too soon, these former Bergen students awe us not only for what they became, but also for what else their talents might have achieved with more time.
Anthony Bourdain (1956–2018), chef, author and television personality: Leonia—Dwight-Englewood School, Englewood In August 2007, Bourdain told Bergen Health & Life that as a child he'd been "weird and rebellious." One memory from that interview sounds less amusing after his June 8 suicide. "I resented coming from a stable family with parents who loved me," he said. "My friends came from broken homes and were largely unsupervised, it seemed to me. From my point of view as an 11-year old, they were having a lot more fun." Among Bourdain's favorite childhood haunts was the still-underdeveloped Meadowlands. "It was a wonderland of swamp and pollution," he recalled. "I used to love playing with my friends down there."
James Gandolfini (1961–2013), actor: Park Ridge—Park Ridge High School When he graduated in 1979, Gandolfini was voted "best-looking" and "class flirt." After high school, he attended Rutgers University, graduating in 1983 with a degree in communications. Renowned for playing Tony Soprano in the indelible HBO series The Sopranos, Gandolfini told Britain's Daily Mail: "I'm playing an Italian lunatic from New Jersey, and that's basically what I am." That sold his thespian talent short, of course. He was sane enough—and gifted enough—to make us care when we ought to have recoiled.