Tasty Trio
Hungry? Here are three area eateries that deserve a try real soon.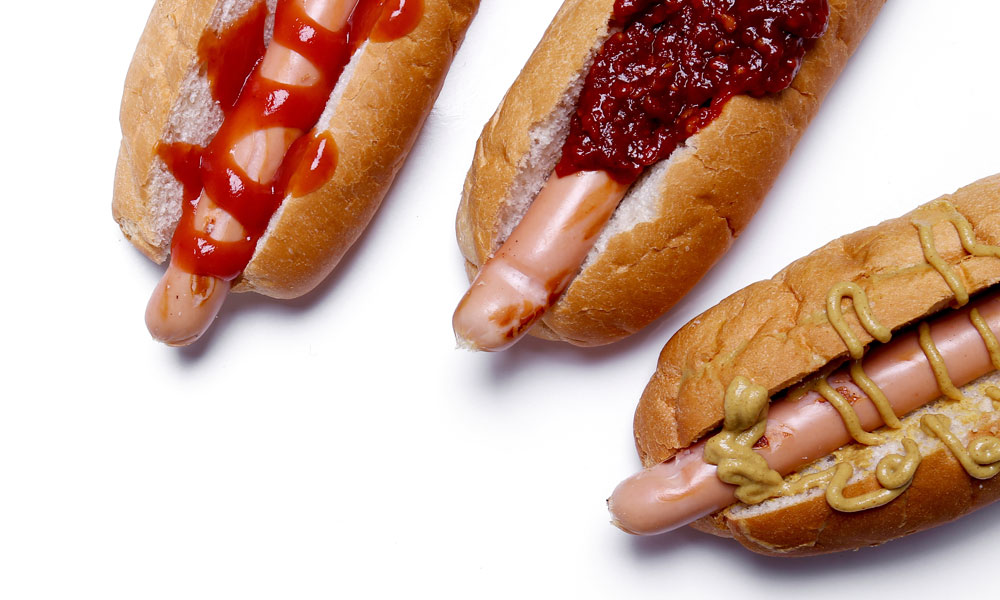 So big! So good! So back!
Bergenites recall that for more than half a century, Callahan's was a synonym for tempting oversized hot dogs, burgers, fries and onion rings. Its Fort Lee and Little Ferry locations closed when the company was sold in 2006, but Daniel DeMiglio, grandson of the founder, had always longed to work in the family business. So in 2014 he started the Callahan's food truck rolling. Now DeMiglio is taking his passion one step further, opening a Callahan's storefront in Norwood and adding such items as chili, shakes and wings to the classic menu. The new location, which opened in April, honors the tradition of the old Fort Lee Callahan's, even including the original Tiffany lamps.
Callahan's, 10 Broad St., Norwood, 844.468.3641; callahanshotdogs.com
Artful and delectable
A new restaurant offering casual Mediterranean cuisine has arrived in Hawthorne. It's Artisan Kitchen & Bar, and the menu features organic ingredients and vegan options, including charred octopus, truffle gnocchi, boneless baby lamb shanks and braised Moroccan-spiced chicken. Plus, there are "handcrafted" cocktails made with organic cold-pressed juices.
Artisan Kitchen & Bar, 142 Goffle Rd., Hawthorne, 973.310.3333
This takes the cake
Don't be misled by the name of The Cake Lounge, which recently opened upstairs from Palermo's Café & Bakery in Little Ferry. Yes, you'll get scrumptious desserts like ricotta cheesecake and Nutella chocolate cake in the Lounge, but the owners, the Bruno family, also offer complete dinners—"classic Italian cuisine with a sweet twist," they say. Favorite entrées include Chicken Napolitano and Scampi Palermo.
The Cake Lounge, 389 Liberty St., Little Ferry, 201.336.9819; thecakelounge.com