Tenafly Finishes The 4th In Grand Fashion
The borough hosted Independence Day festivities on July 8, proving we can celebrate freedom any day of the year.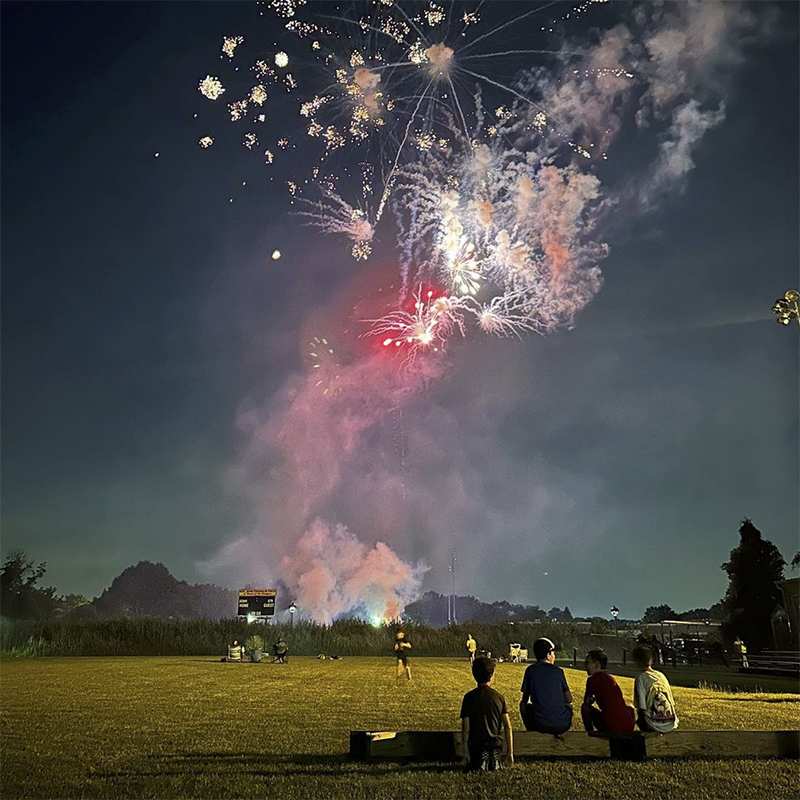 Our country and our county are so great that we don't have to celebrate freedom only on Independence Day. Elis Shin attended Tenafly's fireworks show last Saturday at Tenafly High School, capping a full day of fun activities in town. She posted this cool photo series, captioning it, "Time is a construct. You don't have to celebrate July 4th on the 4th of July." Shin tells BERGEN she was sure to include the neighborhood kids in the foreground, showing that "fireworks are awe inspiring no matter what age and best enjoyed with friends." Be sure to scroll through the series to see a video of the fireworks! For more of what's going on around Bergen County, follow us on Instagram @bergenmagnj.