Test Your Summer Safety Savvy
Keeping this season injury-free for your family starts with knowledge—assess yours with 10 quick questions.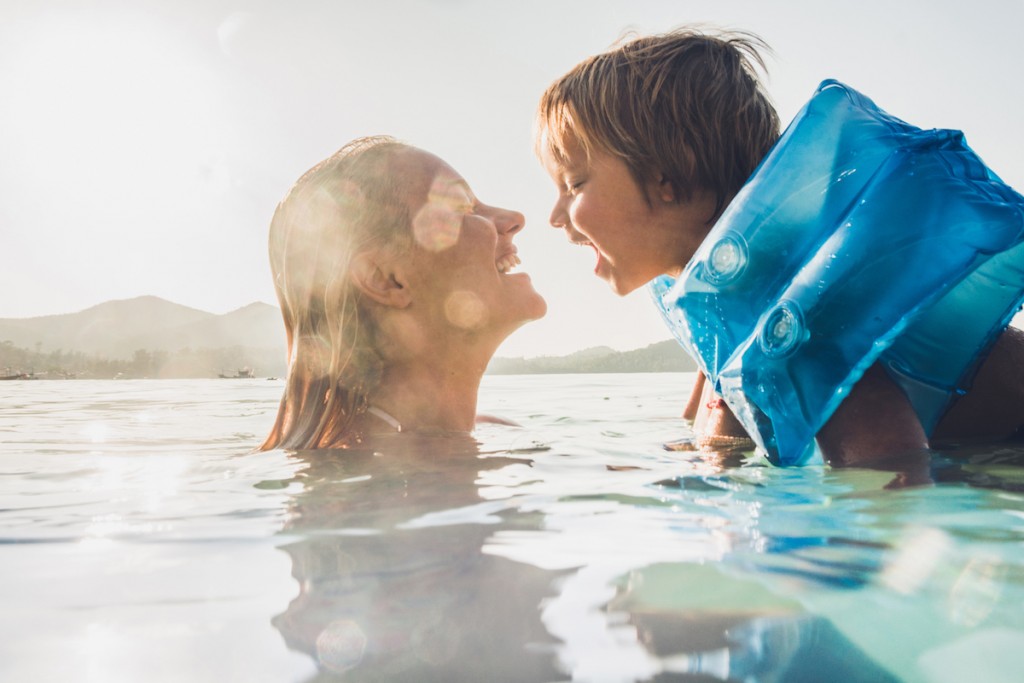 We're all excited about 2021 being a relatively normal summer. But as we return to outdoor activities and social gatherings, it's imperative that we have common sense—and some basic knowledge—about warm-weather injuries and how to prevent them.
Joseph P. Underwood III, M.D., professor and chair of emergency medicine at Hackensack University Medical Center, says that his Emergency Department (ED) sees many preventable injuries and conditions this time of year, such as "heat-related strokes and exhaustion; tick-borne illness and food-borne illness from raw seafood and shellfish; as well as allergic reactions to bee stings or even poison oak or ivy."
Kids are at greater risk in summertime for accidents related to drowning, lawn mowers, trampolines and fireworks, says Dr. Underwood, while elderly residents who don't have air conditioning occasionally arrive at the ED with body temperatures as high as a dangerous 105 degrees.
These "true-false" questions aren't brain busters, but they'll help you assess your knowledge to tell if you're up to speed on keeping your whole family safe this summer.
1. The sun's ultraviolet rays can damage unprotected skin in as little as 15 minutes.
❑ True ❑ False
2. A "broad-spectrum" sunscreen protects only against UVA rays.
❑ True ❑ False
3. Taking an oatmeal bath is one way to relieve poison ivy irritation.
❑ True ❑ False
4. If a snake bites you, experts suggest applying a tourniquet right away.
❑ True ❑ False
5. When exercising outside on hot, humid days, it's best to avoid drinking alcohol and caffeine.
❑ True ❑ False
6. An ice pack can help reduce swelling after an insect sting.
❑ True ❑ False
7. If a medication has been prescribed by your doctor, that means it's safe to go swimming while taking it.
❑ True ❑ False
8. At its worst, untreated heatstroke can cause damage to several organs.
❑ True ❑ False
9. Water wings will prevent a young child from drowning.
❑ True ❑ False
10. Sunburned eyes are at increased risk for cataracts.
❑ True ❑ False
---
5 Tips for Warm Days
When the weather's bright and beautiful it's only natural to want to be outdoors. But protect yourself by heeding these five suggestions, advises Joseph P. Underwood III, M.D., who heads the Emergency Department at Hackensack University Medical Center:
Apply liberal amounts of sunscreen that is sweat- and water-resistant, and reapply every two hours when in the sun.
Carry water with you in case of a vehicle breakdown on the side of the road.
Be prepared to cool the body down—a light mist of water, running hands under cold water, etc.
Wear lightweight, long sleeves, and always have a hat on hand to increase your sun protection factor (SPF).
Wear life jackets if boating and a helmet and protective gear when biking, rollerblading or skateboarding.
---
Answers:
1. True. 2. False. A "broad spectrum" product works against both UVA and UVB rays. 3. True. 4. False. A tourniquet is not recommended for snakebites. 5. True. 6. True. 7. False. Some prescription medicines can pose a problem if you go swimming or boating while taking them. Check with your physician. 8. True. 9. False. Water wings aren't enough to protect against drowning; a full, appropriately sized and properly secured life jacket is needed. 10. True.