The Buzz in Bergen
Going a bit stir crazy? These local to-dos and events will keep you and the family busy and in-the-know.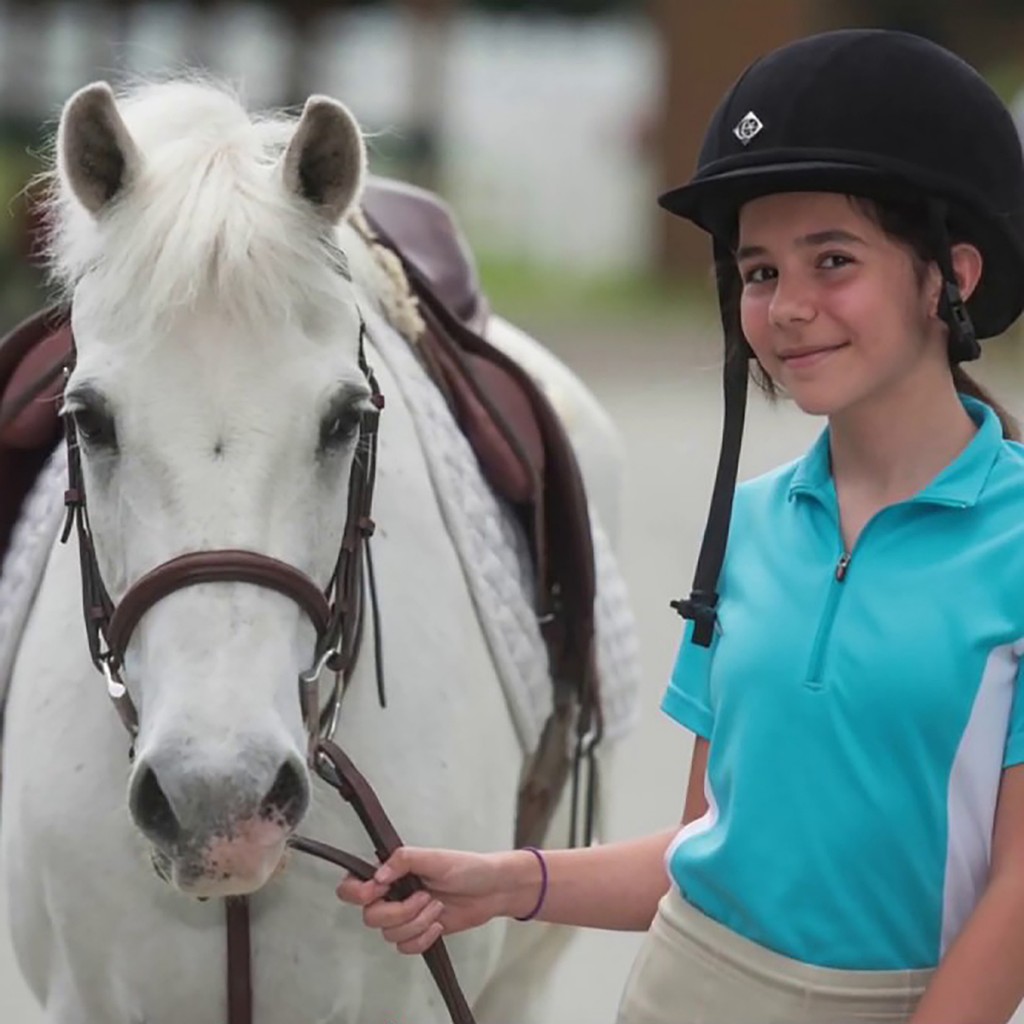 Heard any news lately? The coronavirus and the vaccine are grabbing all the headlines (and rightfully so), but we assure you there's more happening in the world than just the pandemic. Bergen County, for instance, always has news aplenty. Here are some noteworthy briefs to keep you in the know:
Occupy the Kids
The kids are getting restless and need a little something to balance out their time with Zoom school—right? One way to keep them busy, off the screens and socially engaged is with the new after school program at Bergen County Equestrian Center at Overpeck Park in Leonia. From Feb. 1 to June 25, the outdoor program will teach children horsemanship skills and a love of horses, as well as team building and self-confidence. No previous riding experience is required, and staff and students will abide by social distancing, sanitizing and masking rules. The program runs from Tuesdays–Thursdays from 4–6 p.m. For more information, call 201.336.3370 or email bergenequestriancenter@gmail.com.
But if your child prefers to stay indoors while it's still cold (or even when it's not), Code Ninjas in Ramsey is worth checking out. Local entrepreneur and mom Manpreet Tyagi opened the new franchise in Bergen County, which is a karate-themed coding center that teaches young ones how to code and build video games in a fun, STEM-based way. Code Ninjas hosts birthday parties and private events, and parents can also enroll their kids in their Create Belt Curriculum Program (ages 7-14) and Junior Program (ages 5-7), which are both flexible drop-offs on weekdays and weekends. Call 201.402.2601 or check out codeninjas.com/ramsey for more details.
Plan a Dream Daycation
Yes, we are all desperate to get away to escape the mundane of everyday life in a pandemic, but if you feel more comfortable staying close to home, you can still enjoy a daycation at American Dream. The East Rutherford shopping and entertainment center has just launched "The Ultimate Dream Daycation" campaign, which proves we can get a full "daycation" in without having to hop on a plane or take a long drive.
The gigantic complex has even more than a day's worth of family fun activities—there is shopping, dining, skating, golfing and even water-slide-riding thanks to the indoor DreamWorks Water Park. The park recently debuted its Skybox Suites, which are bookable, private rooms with amazing views of and access to the park. The suites were designed by New Jersey native and acclaimed designer Jonathan Adler.
Starting Feb. 1, American Dream is also running a sweepstakes that includes one VIP grand prize of access to a Skybox Ocean Suite, complimentary food and drinks for six guests and a deluxe shopping and dining package, in addition to runner-up prizes and giveaways.To find out more about the sweepstakes, the DreamWorks Water Park, the schedule of events and the stores and restaurants that are now open at American Dream, visit americandream.com.
Save the Date
BergenPAC in Englewood has been focusing on virtual programming and drive-in performances since the theater went dark about a year ago, and their upcoming virtual show is definitely their most star-studded yet. The non-profit will be hosting Our Home. Your Home., a virtual gala on Saturday, March 13 at 7:30 p.m. featuring musical performances, comedy acts and more from an array of superstars.
Guest stars include Rock-and-Roll Hall of Famer John Fogerty; Grammy-winning jazz artists Wynton Marsalis; Tony Award-winner and Ridgewood native Ali Stroker; and songwriter and producer Jack Antonoff of Woodcliff Lake, to name a few. Additionally, the iconic Dionne Warwick, who is on bergenPAC's Board of Trustees, will perform with students from the Performing Arts School, and comedian Jay Leno and classical artist Itzhak Perlman will each discuss the importance of arts education.
You can register and learn more at bergenPAC.org/gala or call 201.503.8321. The event is free but donations are recommended, and all proceeds go toward the Performing Arts School, pandemic relief and upcoming renovations on the theater.