The Delights of Italian Whites
Don't overlook the lighter-hued varieties of this great wine nation.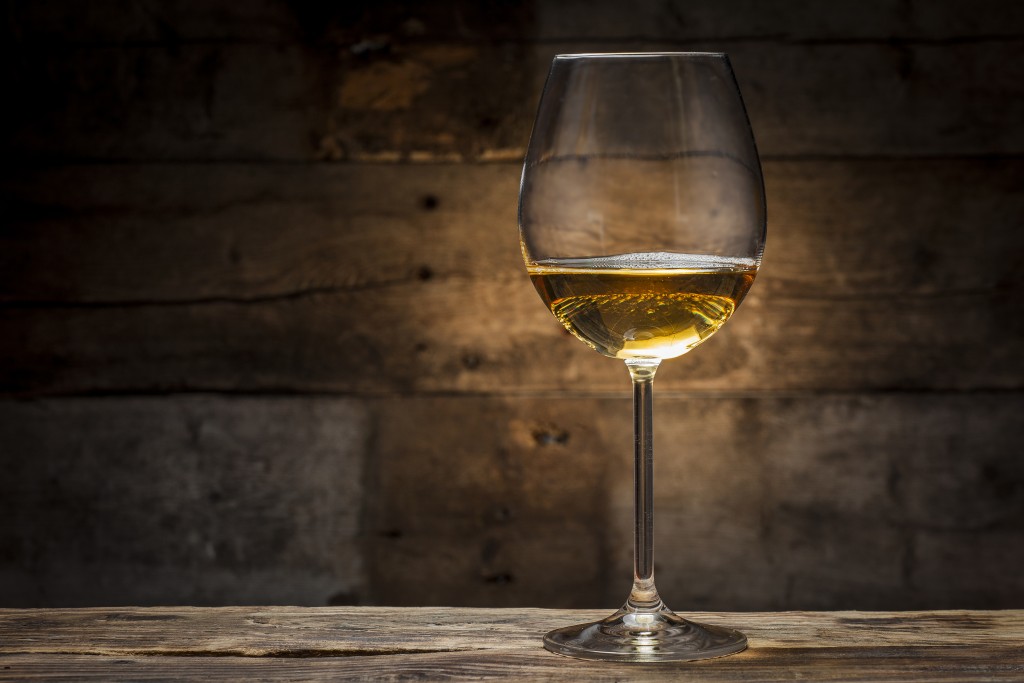 WHEN YOU THINK OF ITALIAN WINE, DO YOU SEE red? If so, you're not alone. Perhaps because of the ubiquity of Chianti, most people associate Europe's "boot"—home to the world's oldest wineproducing regions—with red wines. And if whites do come to mind, it may be with a dismissive sniff at the ultracommon pinot grigio, which is sometimes fine and sometimes (let's face it) mundane. But some Italian whites these days are demanding a second look—and they're not all rated PG.
"Every pinot grigio fan is a potential drinker of all Italian whites," says Jeffrey Wooddy, general manager of Rochambeau Wines & Liquors in Dobbs Ferry. "And when you think about the breadth of selection, it seems almost senseless not to explore."
These days, certain producers are giving new refinement and distinction to whites from Italy. Take, for example, the offerings of Marco Felluga and Russiz Superiore, sister wineries in the Friuli region in the country's northeast corner, near Venice. "We're looking for fruit, minerality and good acidity," says Roberto Felluga, Marco's son, who's in charge of both wineries. Indeed, his wines have a remarkable freshness and liveliness, a result of Friuli's cool climate—with summer days just warm enough to bring good ripeness to the grapes.
Standouts here include Marco Felluga Collio Bianco Molamatta 2009 ($23), which has delicate lemon and peach flavors. It's a great choice for chardonnay lovers who want to branch out. There's also the round and shapely Russiz Superiore Collio Sauvignon Riserva 2005 ($35), which features the tastes of melon and rhubarb, retaining the racy acidity of sauvignon blanc even with its touch of oak aging. And yes, Felluga does pinot grigio, and does it right: Marco Felluga Collio Pinot Grigio Mongris ($18) has a lovely elderflower character, but a complex finish.
Another stellar producer, Mastroberardino, was established in the 1750s and is one of the most renowned wineries in the Campania region in southern Italy. The company's Fiano di Avellino Radici 2007 ($25) traces its antecedents back to the Middle Ages. (Centuries ago, fiano di avellino was said to be a favorite of the King of Naples.) This wine has a smoky, subtly nutty flavor, and the lively acidity of the fiano grape makes it an excellent counterpoint to high-fat foods such as cheese and sausage.
Also from Campania is Cantine Antonio Caggiano Greco di Tufo Devon 2010 ($26), which features aromas of citrus, melon and almond and a finish with a slight scent of peach. It's a good choice to quaff as you dine on such dishes as seafood and San Marzano tomatoes.
Finally, there's Frecciarossa Pinot Nero Bianco Sillery 2012 ($25), a white wine from the Oltrepò Pavese region of Lombardy that Wooddy describes as "explosively aromatic." Made from red grapes, this unique Italian white is extremely pale, but don't be deceived by the color. Sillery is a flavorful wine with good structure and balance, making it a delicious addition to your wine rack.