The Face of Aesthetic Smiles of NJ: EDWARD A. ROMANO, D.D.S.
AESTHETIC SMILES OF NEW JERSEY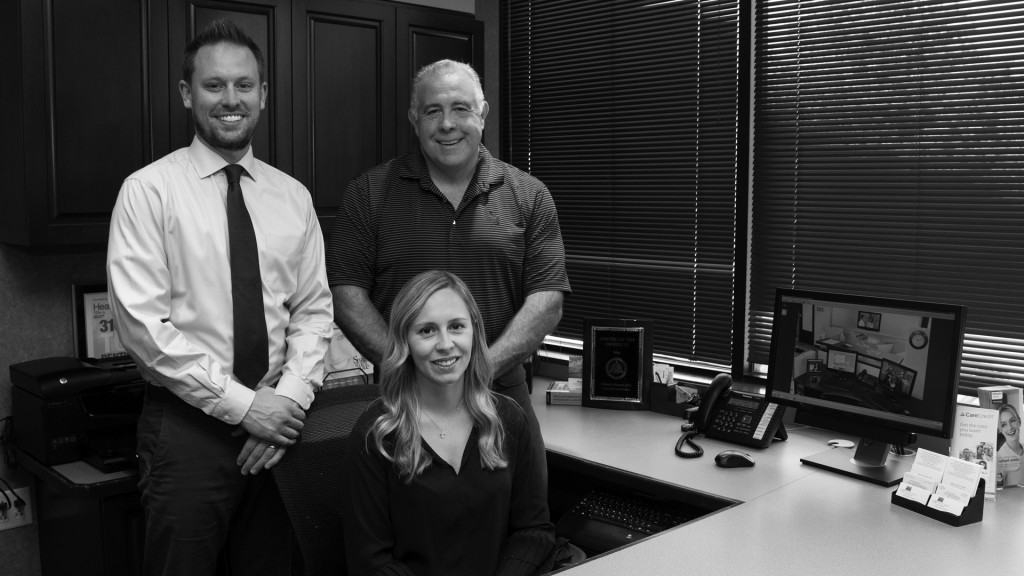 OVER 30 YEARS AGO, before cosmetic dentistry was amongst the traditional services offered at most general dental practices, Dr. Edward A. Romano earned the distinction of becoming one of the first dentists in New Jersey to work, train and teach cosmetic dentistry. Today there are no better aesthetic results to be found. Together, Dr. Romano and his associates, Dr Robert Bizzarro and Dr Kathleen Dunn "believe the level of care they bring to Aesthetic Smiles in helping patients understand all phases of their dental care is second to none. Based on trust and integrity. What would I do for a member of my family."
Dr. Romano may seem like a familiar face having been featured on high visibility media programs including Dateline NBC and CNN. Dr. Romano and Bizzarro teach as attending dentists at the Morristown Medical Center Dental Residency Program and Dr Romano taught cosmetic dentistry to dentists around the country and internationally.
310 Madison Ave. Morristown, NJ 07960 973.285.5480 | ASNJ.com