The Face of Experienced, Accessible and Family-Owned Wealth Management Advisors
Jason M. Kolinsky, CFP®; Steven I. Kolinsky, CLU, CHFC; Chad Kolinsky, CFA® Charterholder | Kolinsky Wealth Management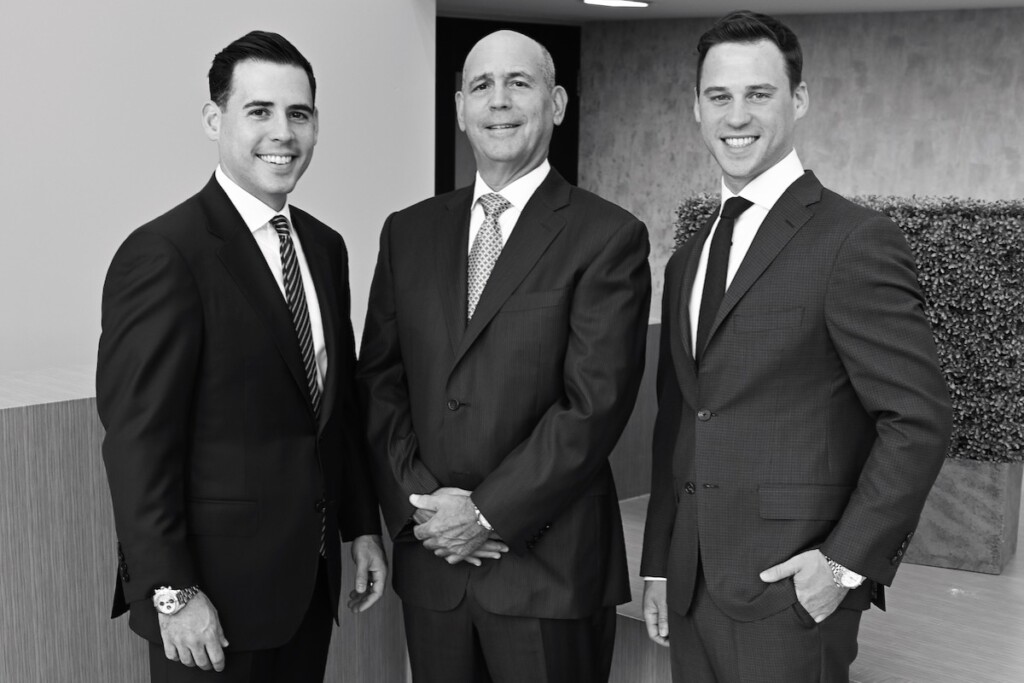 Founded by Steven Kolinsky in 1982, Kolinsky Wealth Management (KWM) is a 2nd generation, full-service wealth management firm providing Investment Advisory Services, Retirement Plan Design and Consulting, Wealth Transfer Planning and Financial Planning. Kolinsky Wealth Management started almost 42 years ago, offering a comprehensive range of financial services to high net-worth individuals, entrepreneurs, corporate executives, and business owners throughout the United States all wishing to protect and grow their portfolios.
Steven proudly partners with the next generation of Kolinskys, Jason and Chad, each fostering success and growth through their individual strengths and backgrounds. Jason, who has represented the firm as a Member for over a decade, directs Financial Planning Strategies and Wealth Management solutions. Chad, a CFA Charterholder and Member at KWM, oversees the Investments and Real Estate Divisions, reinforcing this area of practice as the industry has boomed over the last seven years.
As entrepreneurs themselves, this dynamic trio understands the importance of building long-term, trusting relationships by instituting personalized wealth management strategies and financial solutions that support each client's unique goals. Through this enterprising spirit, they share an unwavering commitment to providing the highest standards of service and performance.
Advisory services offered through appropriately registered representatives of Kolinsky Wealth Management, LLC an independent registered investment adviser. Securities offered through appropriately registered representatives of The Strategic Financial Alliance, Inc. (SFA), member FINRA/SIPC which is otherwise unaffiliated with Kolinsky Wealth Management, LLC and Kolinsky Financial Group, Inc. Supervisory Office: 678.954.4000.
500 North Franklin Turnpike, Suite 104, Ramsey, NJ 07446 | 201.474.4011 | kolinskywealth.com