The Faces of Jewelry That Stands The Test of Time
Laviano Jewelers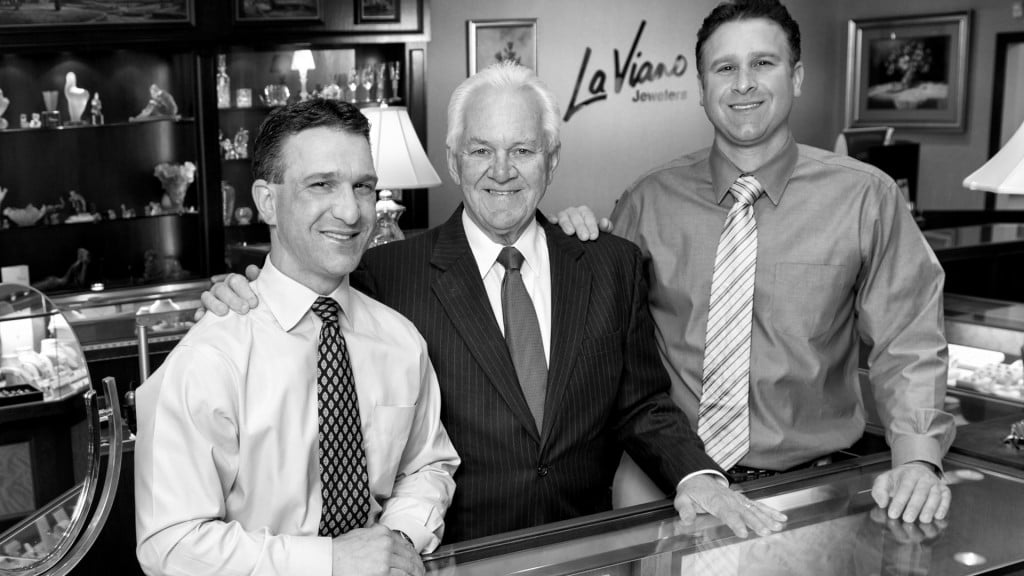 FOR MORE THAN SEVENTY YEARS, LaViano Jewelers has provided fine jewelry in Westwood. Started in 1945 by MJ LaViano, firstgeneration master jeweler and Swiss-trained watchmaker, the business is one of the most respected jewelers in the country.
At the helm since 1965 is owner Jack LaViano, who took over in 1965. Jack's sons Jeff and Doug now work with their father. Father and sons have assembled an experienced staff united with the principle of looking out for a client's best interests, giving advice that protects them when they contemplate a fine jewelry or watch purchase.
Offering stellar quality combined with great value places LaViano Jewelers in a class by itself. Being a third-generation business gives clients confidence that they will make purchases that will retain their value for a long time.
175 Westwood Ave., Westwood, NJ 07675 | 201.664.0616 | lavianojewelers.com