The Faces of Orthopedics
Cahill Orthopedic Sports Medicine & Joint Replacement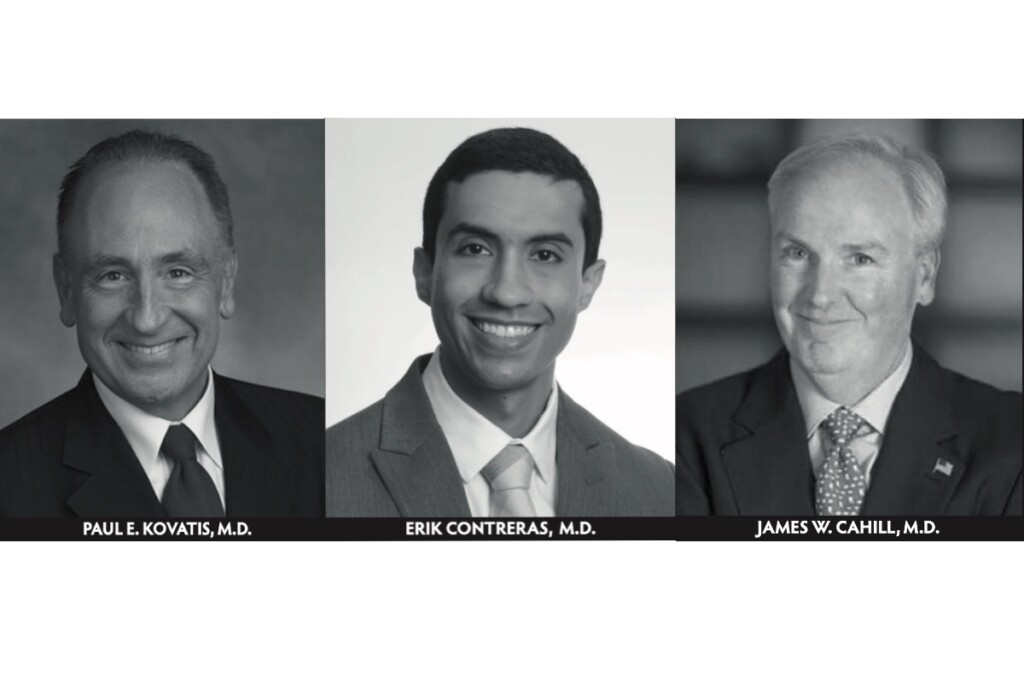 Cahill Orthopedic Sports Medicine and Joint Replacement offers specialized care in sports injuries and joint replacements. Dr. Cahill has specific expertise and interests in ACL reconstruction, arthroscopic shoulder stabilization and rotator cuff repairs, as well as extensive experience in the management of pediatric sports injuries and trauma. Board certified, Dr. Cahill has advanced fellowship training in orthopedic sports medicine and routinely provides care for professional, collegiate and high school athletes. His practice is proudly affiliated with Hackensack Meridian Health, where he is a senior attending orthopedic surgeon and performs surgery at Holy Name and Valley hospitals. His surgical techniques are at the forefront of Orthopedic Sports Medicine and Sports Replacement. He routinely performs in and out patient Mako robotic assisted total joint arthroplasties. Dr. Cahill is now Chief Orthopedic Team Physician for St. Peters University in Jersey City.
Dr. Paul Kovatis is a fellowship trained orthopedic leg, foot and ankle surgeon and specializes in the treatment of a variety of foot and ankle conditions. He received his medical degree from UMDNJ and his undergraduate degree from Upsala College. His hospital affiliations are with Hackensack Meridian Health and Hospital for Special Surgery. Given his training in Level 1 trauma hospitals, as well as his work with elite clientele, patients whose injuries are beyond the scope of other practitioners who perform ankle and foot surgery are often referred to him.
Dr. Cahill is proud to announce the arrival of Dr. Erik Contreras to the practice. Dr. Contreras is a fellowship-trained orthopedic surgeon who specializes in shoulder and elbow surgery, sports medicine and joint replacement. He received his bachelor's degree from the University of Texas at Austin and his medical degree from the University of Texas Southwestern Medical School. He completed his orthopedic residency training at The Ohio State University, where he trained with expert surgeons taking care of NCAA Division 1 athletes. He then completed his fellowship training at the prestigious NYU Langone Orthopedic Hospital in New York City, where he trained in all aspects of shoulder and elbow surgery under the guidance of world-renowned orthopedic surgeons.
87 Summit Ave., Hackensack, NJ 07601
140 North State Route 17, Suite 255, Paramus, NJ 07652
111 Dean Dr., Suite 1 North, Tenafly, NJ 07670
201.489.0022 | cahillorthopedic.com