The Faces of Wisdom Teeth, Dental Implants and Corrective Jaw Surgery
Jason Diamond, DDS, MD; Vincent Novelli, DMD, MD; Chang Han, DDS, MD; Mark Park, DMD, MD; Sonia Francioni, DMD; Jason Gordon, DDS, MD | Bergen Oral & Maxillofacial Surgery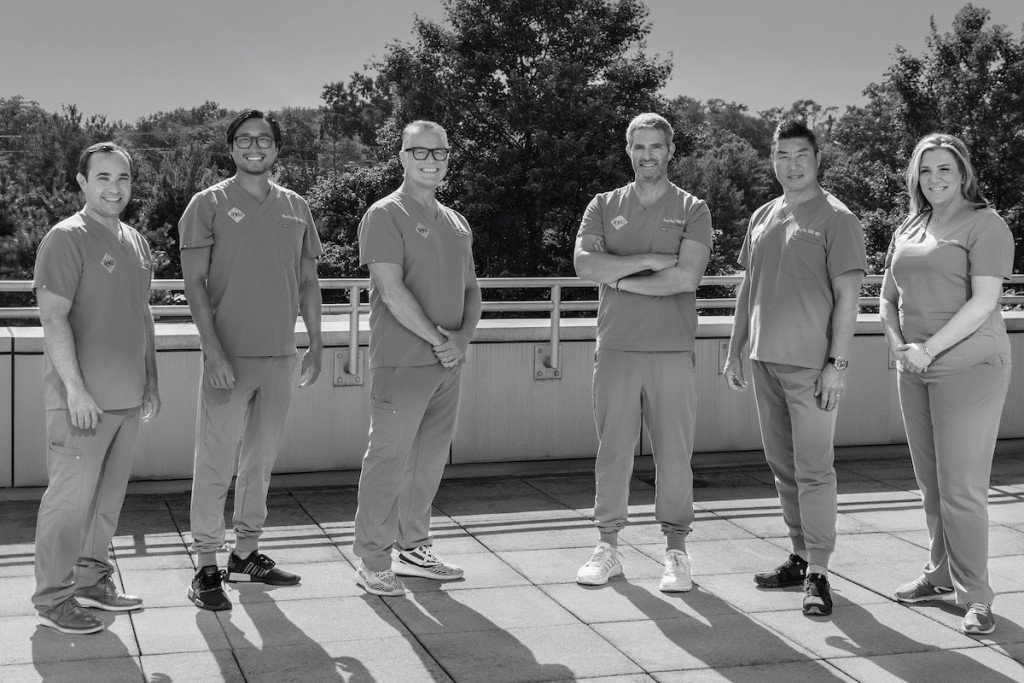 Bergen Oral & Maxillofacial Surgery has been serving Bergen County and surrounding areas for over 60 years. Committed to delivering the highest quality compassionate care to their patients, the expertly trained team of surgeons at BOMS consistently leads the field with advances in corrective jaw surgery, digital innovation in dental implant placement, as well as minimally invasive techniques for wisdom teeth surgery. BOMS holds a unique distinction in that five of the surgeons carry dual degrees in medicine and dentistry.
This past summer, BOMS relocated their Hackensack office to a 3,300-square-foot facility in Continental Plaza in Hackensack. Their brand-new facility includes five state-of-the-art surgical operating rooms, spacious consultation suites and the newest Cone Beam CT technology.
While continuing to integrate the latest advancements in oral surgery, the practice is committed to excellence and a steadfast goal to attain the best outcome for each individual patient. The doctors' clinical knowledge paired with their strong emphasis on the patient experience has resulted in the practice and its doctors regularly being voted as 'Top Dentist' by NJ Monthly Magazine, as well as 'Best of Bergen Medical and Dental Service' in 2021 and 2022 by 201 Magazine.
"For us, serving our community is the most important focus. We are proud to have treated generations of families in New Jersey and to be part of communities where our doctors both live and work." –Jason Diamond, DDS, MD
60 Old Hook Road, HUMC at Pascack Valley East Entrance, Suite 202, Westwood, NJ 07675 | 201.664.5656
401 Hackensack Avenue, @ Continental Plaza, Suite 103, Hackensack, NJ 07601 | 201.343.8297
1200 East Ridgewood Avenue, Suite 102, Ridgewood, NJ 07450 | 201.444.4137
794 Franklin Avenue, Suite 202, Franklin Lakes, NJ 07417 | 201.808.8700