The Life of the Party
Whether your New Year's Eve soirée is an annual tradition or you're hosting one for the first time, give your guests a memorable setting to ring in 2022. You can throw the best bash of the year by following a few simple tips.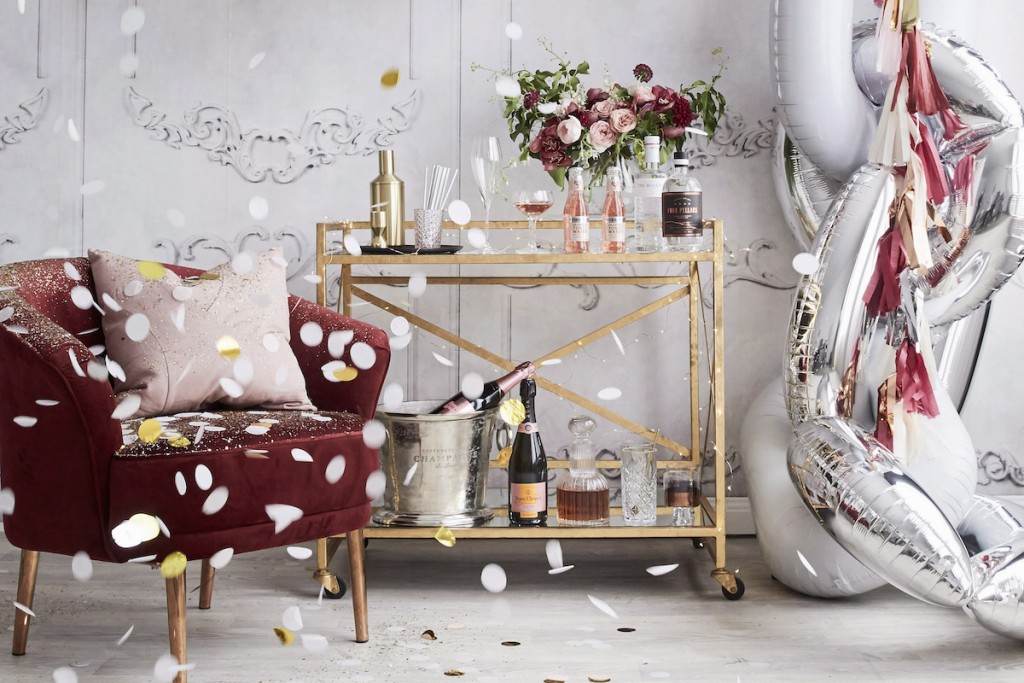 You might've played it safe last year and skipped the annual New Year's get-together at your home. But now that you're ready to be the life of the party again, it's time to rethink the festivities and ensure your guests will be talking about the bash well into 2022. Hiring a planner for your affair is an option, but BERGEN has done the next best thing: We've asked Aimee Petersen, owner and event planner at Wyckoff-based The Perfect Shindig to open her playbook and share some secrets to throwing a memorable party. "When I am planning events, I actually walk myself visually through the event space, the theme chosen, the items needed and I create one giant to-do list," she says. "This makes it easier to manage, and it removes the thought and stress of trying to think of everything." Choosing an overall theme or motif is a priority, she says, and invest in elements within your budget to achieve the look you want. "You will have a fabulous event regardless, but allow yourself the freedom to indulge where it's most important."
Sometimes the best pieces of décor are ones you already own. Start with a staple like a bright-colored bucket chair, says Aimee Petersen, owner and event coordinator at The Perfect Shindig in Wyckoff. "Look around your home for inspirational pieces that can set the tone… then build upon it and shop for filler items to complete the look," she says. Oversized balloons and tassel garland, for instance, can be used to frame the chair and a well-stocked bar cart. "It's always fun to have a signature drink at any party," Petersen says. "Make it something that you love or something that goes with the season and you think your guests will enjoy." And don't forget to have enough confetti for when the clock strikes midnight.
Keep revelers in awe by carrying out one motif across the board, from the decorations to the tablescape to the cocktails, says Petersen. "If you choose plaid and rustic, for example, make sure you incorporate linens or plate chargers or placemats that bring in the plaid element and accent with rustic candles and flatware." Petersen says. "If you choose snowflakes, make sure there are elements of that in each aspect of the décor—hanging from the ceiling, on the tables, on printed menus, on the invitation. Make it no secret what the theme is." But don't think you always have to serve a five-course meal at the table. "Why not make it a cocktail-style affair?" notes Petersen. "Go heavy on the apps. This will allow your guests to mingle more and not feel so stuffed by the end of the night that they have no room for dessert."