The long road home
Haiti has always loomed large in the music of saddle river hip-hop star Wyclef Jean, but this year's earthquake put him at the epicenter of the relief effort-and some controversy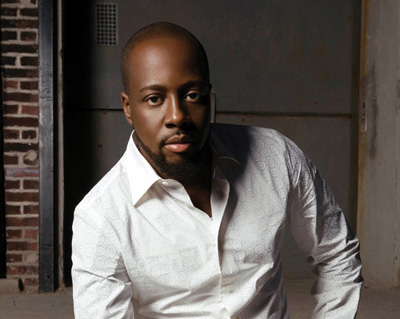 When we spoke with Wyclef Jean in December, life was good. The 37-year-old Haitian-born hip-hop star was a flurry of activity: He was preparing for the release of a self-titled album due this spring, had just inked a deal to pen a memoir for It Books, an imprint of HarperCollins, and had recently enrolled in Boston's Berklee College, majoring in music.
But then, of course, everything changed. Within hours of the January 12 earthquake that devastated Haiti's impoverished capital, Port-au-Prince, Jean and his wife, Claudinette, were on the ground in his homeland, literally pulling bodies from the rubble- an experience, documented on a Flip camera, that he shared on the Oprah Winfrey show, where he described the destruction as "an apocalypse."
Perhaps America's most famous Haitian-born celebrity, Jean became a voice for the quake relief efforts, called on to co-host the Hope for Haiti telethon and quickly raising millions of dollars through his charity, the Yéle Haiti Foundation.
But Jean soon found himself defending the organization against accusations of questionable accounting. "I think it was poorly run, and I think we have learned from our mistakes," he admitted to Oprah. But, he insisted, "I have never in any form taken payment for myself. As a matter of fact, when I was starting my charity, I put the first million dollars in."
It wasn't the first time he'd shown loyalty to his native land. Jean's family left rural Haiti when he was 9, and the next stop was Brooklyn's tough Marlboro housing project. "My father, a preacher, moved us to the center of Newark when Brooklyn became much too much with the gangs and the streets," he told Bergen Health & Life. "He started a church in the 'hood, and we lived in the church. I sang in the choir-he really liked that."
But the Jersey teen's musical life didn't long remain purely ecclesiastical. He joined a jazz ensemble, and his innate flair emerged as he learned to read and arrange music, write chords and play the upright bass. "I had my first studio in my uncle's basement in East Orange, and called it the Booga Basement," Jean recalled. "It was only natural that after my success I bought my parents a home there."
He rose to worldwide fame in the '90s as a member (with Prakazrel "Pras" Michel and onetime classmate Lauryn Hill) of the Fugees, whose 1996 The Score remains hip-hop's top-selling album ever. Since then he has branched out as a performer- collaborating with the likes of Sting, Santana and will i. am and blending rap with other genres-and prospered as a producer, working with such artists as Mick Jagger, Bono, Shakira and John Legend.
When Haiti was ravaged by Hurricane Jeanne in 2004, Jean went there to help. Hoping to restore "pride and a reason for hope" to his people, Jean launched the Yéle Haiti foundation in 2005. With funding assistance from Comcel, a Colombian mobile-phone company, the new charity promptly provided scholarships to 3,600 children in Gonaïves-a town largely destroyed by floods and mudslides following Jeanne, which caused more than 3,000 deaths there. The following year, the charity aided almost twice as many kids and broadened its focus to other areas of Haiti. An event marking the first anniversary of the foundation's launch was attended by actor Brad Pitt and actress Angelina Jolie.
In 2008, Jean announced a partnership among Yéle Haiti, the United Nations World Food Program and the Pan American Development Foundation, and late last year he undertook a novel joint project with the Timberland company, makers of the famous boots.
"They'd never done an endorsement deal with a celebrity, and I'd always shunned clothing lines and things like that because it seemed like what everyone was already doing," he said. But Jean was impressed by Timberland's eco-friendly policies. The result was the marketing of Timberland's Yéle Haiti boots-for each pair sold, the company would donate $2 toward Haitian reforestation efforts-as well as a line of Timberland T-shirts adorned with illustrations created by students at the FOSAJ Art School in Jacmel, Haiti-one of his charity's beneficiaries. "Artists at the school created their interpretation of what the tree means to Haiti," Jean explained. "Whether you are a child in Haiti or a child in New Jersey, I believe the arts give you meaning, self-confidence and a way to express yourself in hope and beauty."
But like so many other Haitian stories these days, this one does not have a happy ending. The FOSAJ school was destroyed in the quake, and the school's director, American artist Flo McGarrell, was confirmed dead, among other casualties. In the wake of the tragedy, Timberland redirected all of the proceeds from its Yéle Haiti products to earthquake relief.
Jean has been slipping the bounds of musical categories all through his career-Guitar Player magazine has praised his ability to "deftly cop the feels of calypso, reggae and rock," giving fans of each a reason to open their ears to something new. So it's no surprise that he's jumped from medium to medium with equal ease. Lately he's embraced social networking in an effort to promote his causes and his philosophy. At this writing, his Twitter following exceeds 1.3 million, and it was his cry for help there that mobilized fans to donate more than $2 million in the first few days following the quake.
As for what's next, Jean has vowed to continue his work in the rebuilding efforts for as long as he's needed- even after the media spotlight has faded.
"I'm an example of what's called the American dream," he said at a press conference. "So after the cameras are off, I still gotta report back for duty. That's just the reality of my life."
It only goes to prove what Jean told us back in December: "I know celebrity can come and go," he said. "I haven't lost touch with the poor little Haitian boy I used to be."
Wyclef Jean Returns To His Musical Roots
For the moment, music is a secondary concern for hip-hop star Wyclef Jean. But it's worth noting that before January's devastating earthquake hit, he'd embarked on an exciting new period in his art.
Take Wyclef Jean, the new CD due out this spring. "I feel like this is the first true Wyclef Jean solo album," Jean told Bergen Health & Life. "I got back to my roots, playing and writing on multiple instruments-this album truly feels like me."
This CD comes on the heels of a 2009 mix tape EP, From the Hut to the Projects to the Mansion. The "mansion," he explained, is his current Saddle River home, where his lives with his wife Claudinette and their daughter, Angelina, adopted from Haiti in 2005, and "the 'hut' is literally the hut I lived in as a child in LaSarre, Haiti. Where I came from, there was nowhere for me to go but up." But on the EP he wasn't exactly Wyclef Jean: He assumed a persona called Toussaint St. Jean-loosely based on the 18th-century Haitian revolutionary hero Toussaint L'Ouverture. "He brought Haiti into the public eye and said what was on his mind, which I do in the mix tape," said Jean.