The Money Behind the Medicine
The Saint Peter's Foundation helps fund advances in patient care.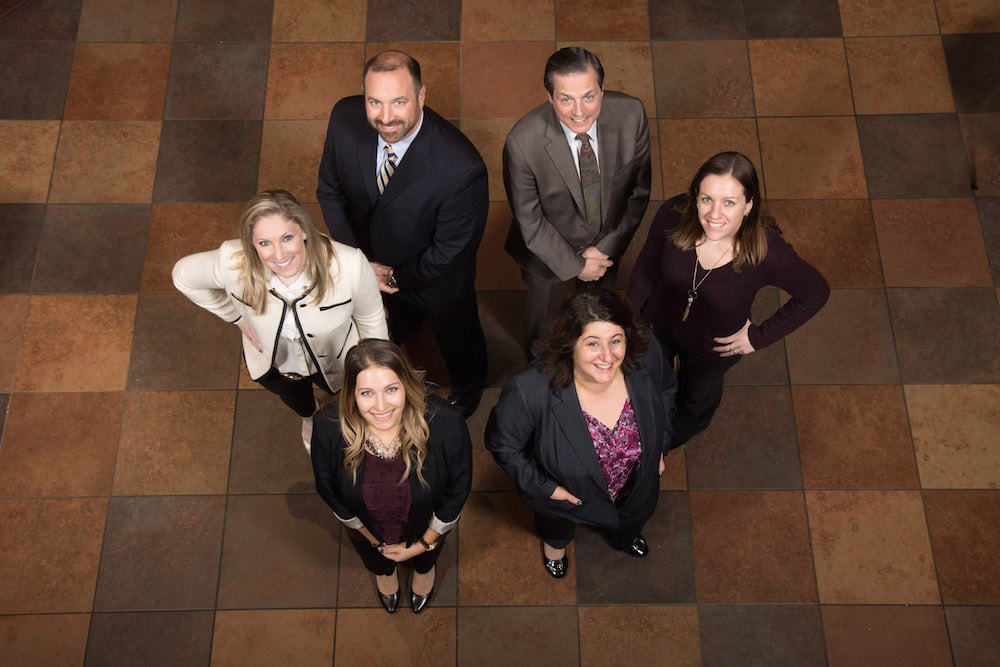 Health Care is Expensice. All hospitals rely on donations from their community to help fund new construction, purchase big-ticket technology, and otherwise offset the high costs of providing exceptional care. For a not-for-profit provider such as Saint Peter's Healthcare System, those donations are especially important. Thankfully, Saint Peter's Foundation extends a helping hand in numerous ways.
Established in 1981, Saint Peter's Foundation is the philanthropic arm of the Saint Peter's Healthcare System. It builds on the system's Catholic ministry and tradition of compassionate care by cultivating and distributing resources to advance the delivery of healthcare services. "The foundation is an integral part of our mission," says Leslie D. Hirsch, FACHE, president and interim CEO of Saint Peter's Healthcare System. "As a not-for-profit, the hospital relies on the goodwill of individuals and institutions to support its mission."
The foundation is charged with encouraging that goodwill. In recent years, the foundation has worked to better integrate itself with the stated needs of the system, Hirsch says. "It has aligned its purposes with the greater strategic goals of the institution," he says. "There is a real synergy between the operational needs of the healthcare system and the fundraising mechanism that is in place." The foundation is led by its own board, composed of members of the community. "The board itself is reflective of the generosity of the community that Saint Peter's has been blessed with for more than a century," Hirsch says.
He credits James Choma, chief development officer and executive director of Saint Peter's Foundation, with improving that synergy. "Under Jim, the foundation has become more sophisticated in its operations," Hirsch says. "The number of staff involved has increased and their roles have been better defined. They have a sophisticated methodology to assess needs and set realistic goals, and then they go out and work very diligently to raise money to meet those goals." The goals for 2017 are ambitious. The system has identified two specific needs for which the foundation will try to raise funds:
The Simultion Center for Inter-professional Learning
Saint Peter's recently began construction on this state-of-theart center for professional advancement. Medical education has made significant advances over the past decade with the use of simulation technologies, which allow providers to learn and practice procedures on lifelike mannequins to obtain skills and confidence through a simulated environment. In addition, simulation scenarios can be created to teach bedside medicine. The ultimate goal of a simulation center is to promote the development of a multidisciplinary approach to patient care. It can be structured to meet the educational needs of all healthcare staff. The Simulation Center will have three separate and distinct platforms.
1. The Institute for Bedside Medicine (IBM). The institute will improve medical interviewing, a core clinical skill that is the most important single source of diagnostic data and the means through which providers elicit a patient's partnership and participation in the process of care. The goal of the IBM is to promote, teach, evaluate, and certify clinical skills at every level, from medical students to residents to practicing physicians.
2. The Institute for Technical Simulation (ITS). Simulation, whether it involves the use of patients or high-fidelity simulation technology, has emerged as an essential component of all levels of medical education and assessment. The ITS will use state-of-the-art equipment to teach and evaluate the procedural skills of a healthcare worker. All sessions occurring in the center can be viewed, recorded and replayed for learning purposes.
3. The Medical Library for Healthcare Providers and Patients. The medicallibrary will provide a full range of information services to the Saint Peter's community: hospital employees and affiliated physicians, patients and their families, and the public. Professional medical librarians will staff the library, which will offer myriad traditional and online resources. Patients will be able to access authenticated information about their illnesses and procedures, and watch a video about the experience they are about to have.
The foundation's goal is to raise $1.8 million for construction, Choma says. "We are also looking for a major naming donor," he adds, which will require a $5 million, multiyear commitment. "We want a state-of-the-art center and, if we can, to partner with a naming donor to then roll out more programs and technology," he says.
Two New Operating Rooms (OR).
As both the number and the complexity of surgery options offered at Saint Peter's has increased rapidly, the hospital needs new, larger operating rooms to handle the volume and the new technology. For instance, Saint Peter's specializes in a type of scoliosis surgery that is less invasive, shortening the recovery time from six months to six weeks. Only a handful of surgeons in the world are able to perform this procedure and, as a result, "We have people coming here for this from all over world," Choma says. There is also need for a new pediatric orthopedic OR at The Children's Hospital at Saint Peter's University Hospital. "These surgical specialists are hard to come by," he says. "Saint Peter's has them and they need more room to practice. These new ORs will need about $5 million in foundation support," Choma says.
Where does all that money come from? "We solicit different groups—individuals, corporations and foundations," says Emily Lyssikatos, associate executive director of Saint Peter's Foundation. "Some gifts come as a grant. We also solicit community groups that come together, like a school, to host a benefit to donate things like toys for the holidays." The foundation supports about 50 individual and group events during the holidays and about 150 over the entire year. It also hosts four major fundraising events annually: the spring Saint Peter's Gala, two golf outings and, new last year, a fall children's fashion show to benefit the Neonatal Intensive Care Unit (NICU).
Donations come from staff members as well. "Our staff gives back in many ways, particularly in local walks and other events, and also in our employee fundraising campaign," she says. The campaign is held during the month of November to coincide with "Giving Tuesday" in the United States, a one-day national movement celebrated on the Tuesday following Thanksgiving to focus on charitable giving. In 2014, its first year, more than 700 Saint Peter's employees donated in excess of $630,000, far beyond the goal of $500,000, which went to the expansion of the Saint Peter's University Hospital Emergency Department.
Fundraising, as anyone who has done it knows, can be tough. Lyssikatos gets inspiration from the hospital itself. "Amazing things go on here every day," she says. "I go to the NICU or walk around the hospital and I realize we are here to help staff take better care of patients. That is what our foundation's purpose is ultimately about."
The Gift of Giving
Saint Peter's Foundation, by the numbers:
Between 2,400 and 2,800 donors annually.
Raised between $3.1 million and $5 million in support annually over the past three years.
Raised just more than $5 million in 2016.
Proceeds from the four major fundraising events grossed $677,000 last year.
To find out more about the Saint Peter's Foundation, please call 732.745.8542.