The Reality of Riesling
Connoisseurs have known for some time that this white isn't just for dessert. and now the secret's out.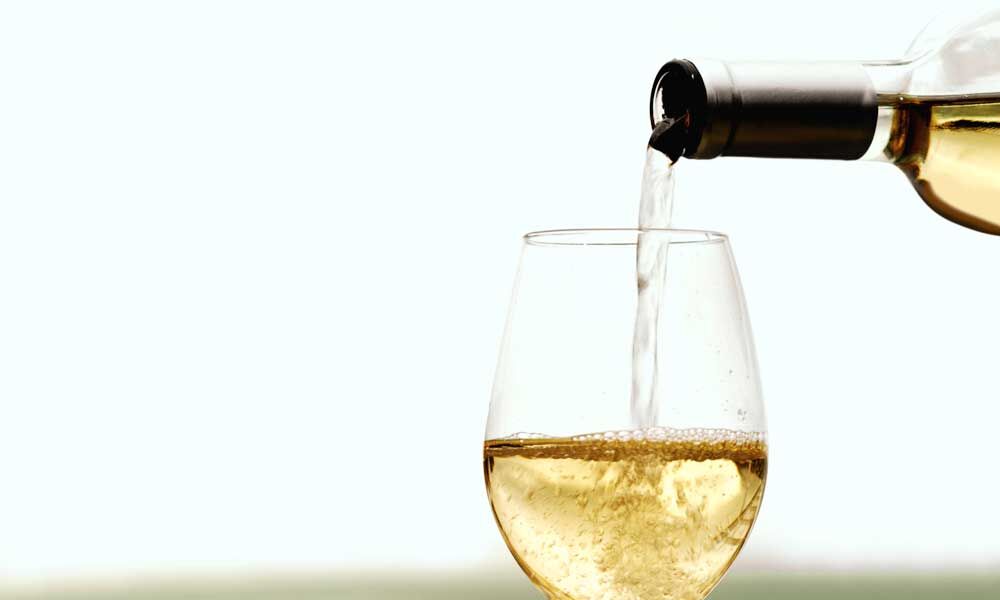 Great wine can take decades to reach its full potential, and even longer to be fully understood. Take Riesling, for example. For generations, this German-born varietal ran up against a narrow image of itself, especially in this country, where it was subjected to the sort of type¬casting normally reserved for Hollywood.
Never mind that connoisseurs knew it for its dramatic range, capable of endearing sweetness but also of bone-dry sophistication. In the mainstream market, Riesling was recognized largely for its syrupy parts in cloying productions like Blue Nun.
"It just sort of fell into that place in people's minds," says Janie Brooks Heuck, general manager of Brooks Winery in Amity, Oregon. "It was a sweet dessert wine you had with cheese or chocolate. It's been a really tough reputation to shake."
Heuck has spent much of the past decade helping Riesling wriggle from that pigeonhole. The winery she runs sits in the heart of the Willamette Valley, where Riesling was first planted in the 1960s but has only recently come into its own. Credit for its emergence goes in part to Heuck's late brother, Jimi, who launched Brooks Winery in 1998.
Around that time, many Oregon growers were busy tearing up their Riesling vines and replacing them with more lucrative varietals such as Chardonnay, Pinot Gris and Pinot Noir. A passionate vintner who'd spent six years in Europe enjoying Rieslings of myriad styles, Jimi was more bullish on the grape. He implored local growers to preserve their plantings, promising that he would buy their fruit.
The wines he wound up making reveal Riesling as anything but a one-trick pony—they strike nearly every note on the dry-to-dulcet scale. When Jimi died unexpectedly in 2004, Janie stepped in to run the operation, maintaining the winery's varietal focus even as she expanded its portfolio. Brooks today produces 12 styles of Riesling that showcase the grape in all its glory. Like her brother, Heuck likes her Rieslings lean and clean, so that even Brooks wines with high residual sugar showcase a subtle tension, their sweetness held in check to create a light, refreshing finish.
"I can't tell you how many times someone will come by the tasting room and tell me that they don't like Riesling because it's too sweet," Heuck says. "Then I pour themone of ours and watch their eyes go wide."
As much as any varietal, Riesling expresses a sense of place. And there are few better backdrops for it than the Willamette Valley, where the cool climate and mineral-rich soil help coax out the bright and complex characteristics of a naturally high-acid grape. Similar traits can be found in wines from other Riesling hotbeds around this country. To sample vintages from, say, Chateau Ste. Michelle outside Seattle or Red Newt Cellars in New York's Finger Lakes region is to taste a wine that gives the lie to mawkish stereotypes.
To Janie Heuck, it seemed the sticky image would never die. But in recent years, an increasingly educated wine-drinking public has embraced the varietal for all that it can be, as evidenced by Riesling's growing presence on restaurant wine lists and market shelves.
It was a long time coming. But Heuck knew that the tipping point was approaching as far back as the fall of 2009, when a sommelier rang her from Washington, D.C., requesting a shipment of her finest white. The party turned out to be the Obama Administration's first state dinner at the White House, where Brooks' 2006 Ara Riesling was served during the second course.
As news of the dinner broke, Heuck's phone started ringing off the hook. The 2006 vintage sold out within days, along with half of the 2007, a choice that proved popular on both sides of the political aisle. "it was interesting," Heuck says. "Half of the people who contacted us said, 'if the wine's good enough for him, it's good enough for us.' And the other half said, 'I'm only buying this because i know it's the only good decision he's ever going to make.'"