The Sweetest Thing
Read our winning submission.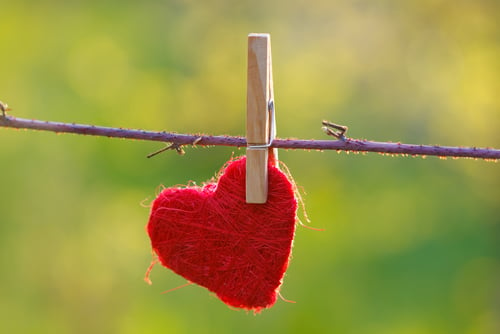 SWEETEST STORY
"Everything that I understand, I understand only because I love." — Tolstoy
After receiving numerous, touching stories about the many different ways we show our affection to the ones we love, Monmouth Health & Life has selected the winning "Sweetest Story."
Read this touching tale of how Lori suprised her daughter.
"As my daughter's 25th birthday was approaching, I wanted to do something truly special (but it needed to be inexpensive) for her because she is always doing special things for our family and her friends as well. One night as I laid in bed, I thought what if I created a gift that expressed 25" reasons why she was so very special! Then, I thought, what if I wrote the sayings on small hearts and hung them with ribbon from 25 roses. I went to the local market the day before her birthday and bought two dozen pink roses (her favorite) and one red rose to make for the 25 roses. I went to the craft store and purchased a few sheets of gold paper, gold ribbon and a few small diamond type studs. I was so excited because I am not usually very crafty – that's one of my daughter's talents-not mine-but I was determined to make this a very special gift. I made a sign that read "Happy Birthday Lauren! The hearts express just 25 of the many reasons you are….MAGNIFICENT!"
The night that I thought of the idea, I began writing things that came to my mind, one after another and before you know it, I had 25 reasons my daughter was so special! As I began putting my project together, I was so excited that it looked like I had created exactly what I wanted, a gift that would make her realize how special and appreciated she really is. My Mom had lived with us since my daughter was born and she had passed away a few months before her birthday and I had a few expressions that my Mom would say to my daughter such as "You'll always be Grandma's Girl!" When my daughter woke the morning of her birthday, I had the arrangement on the kitchen table and she smiled and smiled as she read the things I wrote."You are the best big sister to your little sister" (that would be our doggie..lol). I enjoyed creating this special gift for my daughter and she enjoyed reading the hearts and seeing the beautiful flowers for many days after her birthday. She told me how very sweet it was of me to create such a unique birthday gift for her and she would remember it forever!! I told her that it was easy to create because she truly is a magnificent young woman!!'"