The Write Time
Your email inbox has unread messages, but a hand-written letter rarely goes untouched. Here are ways you can revive this dying art.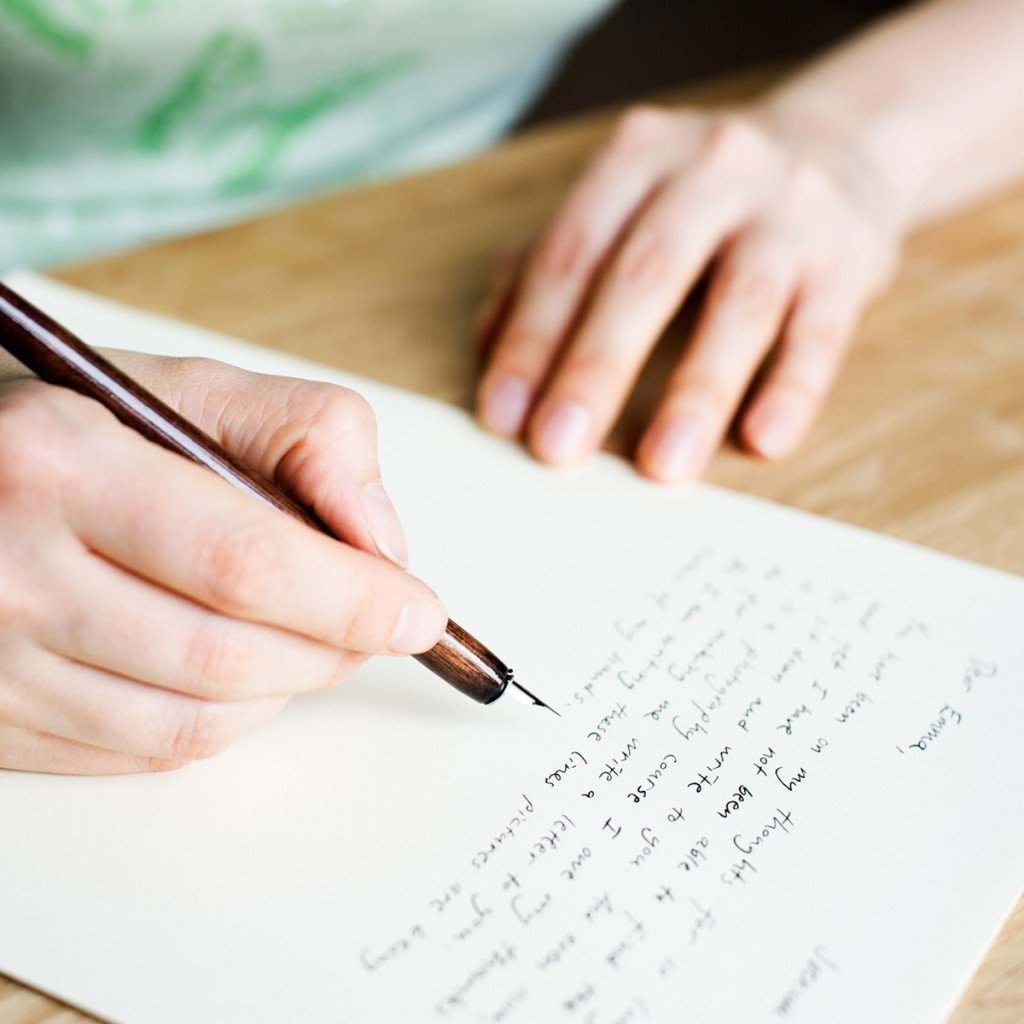 Thanks to social media, FaceTime and Zoom, getting in touch with friends and family has never been easier—even during a pandemic. But despite the rapid advances in communication tech, old-school pen and paper haven't gone the way of the dodo.
It may be true that writing a classic personal letter is obsolete (do you remember the five components?), but sending and receiving a friendly written correspondence in the mail is still something most of us appreciate. During quarantine, for example, pen pal programs grew in popularity as a way to connect children, senior citizens and anyone feeling the effects of isolation.
With Valentine's Day—one of Hallmark's most popular "card holidays"—coming next week, you'll likely be writing at least one personal note this month. But don't stop there: Drafting cards and letters, whether you're simply telling a story or expressing your feelings, can be therapeutic for the sender and recipient. With that in mind, BERGEN has a few ideas below to help you renew your love for writing, and with National Send a Card to a Friend Day set for Feb. 7, the timing is just right.
Love Letters. After you make dinner reservations, fill out a Valentine's Day card for your significant other and for the Paskack Junior Women's Club. The Park Ridge-based group hopes to collect 500 V-Day cards or letters to be distributed to local senior citizens, first responders and hospital workers.
A Paragraph for a Pal. Before chatrooms became a thing, people were pen pals. While friendly exchanges between strangers enjoyed a boom during the pandemic, many letter writers have maintained their writing relationships. Penpalooza in New York, for example, began last spring during the quarantine and continues today with more than 10,000 participants worldwide.
Greetings for a Great Uncle. Or consider any relative with whom you rarely speak. If they're older, it's likely that they still open every piece of mail that arrives at the door—even those pesky mailer ads. Imagine the look of surprise, wonder and excitement when they see an envelope from you.
Words of Art. Whether your penmanship is flawless or chicken scratch, anyone can take their P's and Q's to the next level and learn the art of calligraphy. There are many free classes that can teach you the skill, such as the Fair Lawn Public Library's virtual session. Once you get the hang of the elegant pen strokes, you'll want to practice (and write) more and more.
Personalized Paper. Stores like The Paper Store and Hallmark sell packs of fancy stationery and boxed greeting cards, but you can make letter writing more personal with customized items. The folks at The Write Occasion in Wyckoff and Custom Invitations by Jo Ann in North Arlington, for instance, can work with you to create the perfect paper design. Meanwhile, retailers like Paper Source and Vistaprint can help you online.