The Year of Lost Learning
Starting in September, schools will be working hard to help students recoup academic losses suffered during the pandemic. Parents can help too.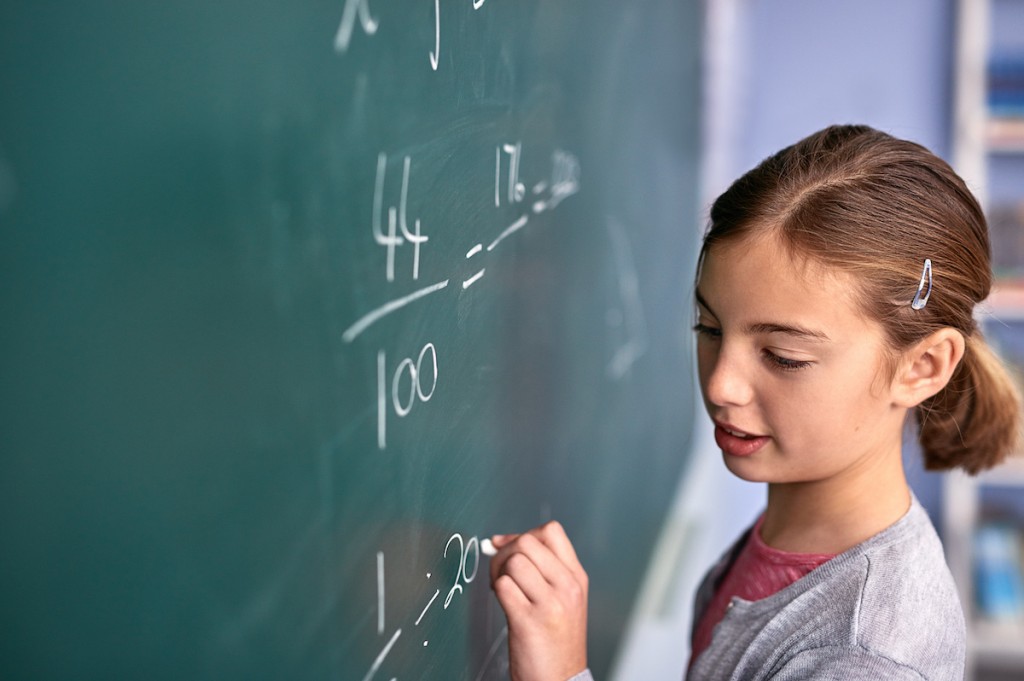 It was, says Judy Cohen, "a crazy-making" year. In September 2020, her son Adam started third grade at Paramus's Ridge Ranch Elementary School in person, but it wasn't long before rising COVID-19 infection rates prompted the school to institute a remote model, with students staying home and connecting to their teachers via Zoom. "And then," Cohen says, "they were hybrid"— spending part of the week at home and part in the classroom—"and then remote again and then hybrid and then, finally, the last month and a half of school, they were in person."
It was, in the language of the pandemic, the new normal, this educational roller coaster that had students and their families holding on as best they could and hoping the ride would end safely, and soon. It presented kids, particularly those in elementary school, with an unprecedented challenge: to hone academic skills and learn new ones while trying to master the unfamiliar technology of Zoom and Google Classroom in an environment—home—that was familiar but could also be, from an educational standpoint, distracting, disruptive and even chaotic.
What We Lost
Not surprisingly, many students—an early estimate for the state as a whole puts it at one out of three—suffered what's being called pandemic learning loss. But it might better be described as pandemic stagnation: a failure to learn material they almost certainly would have mastered under normal circumstances. While we're not likely to know the extent of the previous school year's loss until standardized tests are administered in the current academic year, most educators agree that it was, for a large number of students, substantial. "Was there learning loss? Absolutely," says Sheila Goodstein, director of elementary grades at Bergen Arts & Science Charter School in Garfield. "Anyone who says otherwise knows nothing of education."
Her statement is buttressed by the fact that, in June 2021, Governor Phil Murphy signed into law a bill allowing parents to have their children repeat the previous grade; the law notes that "although the increased use of virtual or remote instruction has been necessary in order to limit the transmission of COVID-19, research has shown that the use of such instruction may lead to a gap in learning gains that students may have otherwise experienced had they been learning through in-person instruction."
Some kids held their own. "I do believe that some students have thrived in a virtual environment, and some have not," says Christopher Irving, Teaneck's superintendent of schools. Children who are introverted by nature, for example, and those who've experienced teasing or bullying may have welcomed the opportunity to learn in a less stressful environment, and students who are particularly adept at technology may have had an easier time learning remotely than their peers. Ramsey resident Megan Snow notes that her daughter, who attended kindergarten last year at Mary A. Hubbard Elementary School, received extra support because of her learning disability and is now actually on par with students her age. But Snow believes the severe curtailment of in-person classroom time was nevertheless detrimental, to her daughter and many others. "I think that play is a huge pivotal learning aspect of education for kids, particularly in the younger grades," she says. Clearly, a great many students are starting the new year at a disadvantage because of the pandemic, leaving parents to worry what schools can do to help them catch up.
Summer Do-Over
In fact, some schools have already completed the first phase of an overall effort to bring students up to par, in the form of summer enrichment. Teaneck schools, for instance, instituted what they called their Summer Impact Academy, a significantly more rigorous program than their standard summer offering. Students identified by their teachers as struggling were invited to attend in person, while those who simply wanted the extra challenge were allowed to attend remotely. Other schools are expanding their summer programs: Bergen Charter, for instance, previously offered an annual two-week summer reading program; this summer, the school added an extra week.
Extra Help
If you're worried that your kids aren't where they should be because of the pandemic, you're likely to find help within your school district. Bergen County schools have profited, and will continue to do so, from federal money earmarked specifically for reversing pandemic learning loss, to the tune of roughly $2,850 per student. (New Jersey as a whole is receiving close to $4 billion to help students overcome the effects of the pandemic on learning.) The investment will manifest itself, in part, in extra help, from after-school programs to tutoring. Bergen Charter, for instance, is adding an additional basic skills teacher to help students who are behind in language arts and math "because," says Goodstein, "we feel that there are gong to be a lot more students that aren't meeting those grade-level expectations." Teaneck schools will continue a tutoring program instituted during the past year with federal funds.
While some parents may opt for private tutoring, that may not be necessary. Ask your child's teacher or principal what programs are available and how students can access them. If you don't find the resources for extra help at school, and you don't want to opt for a private tutor, Kerry Postma, superintendent of Wyckoff schools, suggests you check with your local library. "Libraries are an excellent resource for students and tend to offer a host of summer and after-school programs to help children with their reading skills." During breaks, she adds, "it's important to keep kids reading in their areas of interest." Make sure you throw in some nonfiction to help your child in subjects like science and social studies.
Applying Lessons Learned
While educators wouldn't want to repeat the experiences of the past year and a half, teachers and administrators have emerged from the pandemic with tactics they'll be applying in the coming school year—and, very likely, in years to come. One of them is an increased focus on students' mental health. For many students, the combination of social isolation and worries about COVID made learning a challenge, and no one expects that situation to magically abate with the new school year. "An emphasis on the health and wellness of everyone in the school community, faculty and particularly our students has always been part of the fabric of our school," notes Marek Beck, head of Englewood's private Elisabeth Morrow School. "That's something we're going to focus on even more as we start the school year, because we know that's the key."
Throughout the Teaneck school system, traditional instruction won't take place during the first three days of school; instead, says Irving, "we're taking the opportunity to find out how children feel, what it's like to be back in the schools, and their own mental health state as we begin the year." The approach, he says, may well become a regular feature of starting a new year.
The pandemic has also illustrated the value of learning that's focused on, and tailored to, the individual student. At Bergen Charter, during the previous year, Fridays were devoted largely to music and art, but throughout the day teachers would lead small groups—sometimes as small as two students—in Zoom-based guided reading. The approach was so effective that it was expanded during the year to include writing as well as reading.
Harris Goodman is a senior vice president at Achieve3000, a private company that provides both private and public schools—in Bergenfield, Cliffside Park, Closter, River Edge, Teaneck, Tenafly, and elsewhere—with the digital tools to personalize learning for every student. (The program takes a piece of content—say, an article about current events—and translates it into 12 different forms of increasing complexity; students read the version that's just slightly above their level of comprehension and, as they improve with each new assignment, continue up the ladder.) Through the company's own assessments, Goodman says, it determined that "students engaged in the platform didn't experience any learning loss this past year" and may actually have accelerated their progress.
Beth Brennan, head of Elisabeth Morrow's lower school, notes that her school has always emphasized personalized learning and did so even more during the pandemic. That proved to be successful at moving students more quickly through the curriculum, she says—"I think that's one of the things we'll continue to hone and improve on."
Honing and improving on lessons learned during the educational upheaval of the pandemic will concern most Bergen County schools in the new academic year. Says Teaneck's Irving: "What we've learned is that the one-size-fits-all model does not work." For that lesson alone, parents, educators and most of all, students, have a good reason to be optimistic about the future.
By Leslie Garisto Pfaff