Theater Earns Rave Reviews
iPic in Fort Lee offers better movies in a better theater.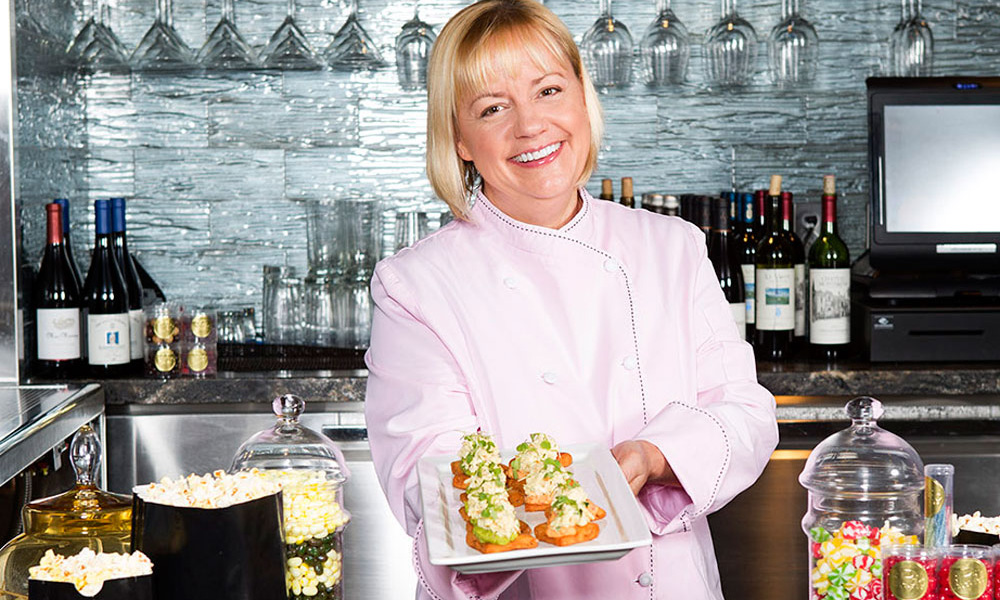 Well done and well worth the sometimes confusing ride to get there, the iPic upscale theater complex in Fort Lee delivered what it promised—better movies in a better theater.
The dine-in upscale theater, in the shadow of the George Washington Bridge, offers our county what it has already delivered in other upscale locales from coast to coast. That's artisanal wine, beer and liquor offerings, chef-created food fare that includes but is not limited to popcorn and sodas, and premium service by a wait staff summoned to a movie-watching booth. It seems worth the price (as much as $25 per ticket). There's also a "real food" establishment allied with the theater that shares the common core, City Perch Kitchen.
The booth is the center of the experience. It's luxurious, with reclining leather seats, personal pillow and blanket, a servicenow buzzer and adequate table space for the many delicacies and drinks that you can order. Even waiting in line is luxurious, with artwork, including an impressive wall of real books fashioned as art—a feast for the eyes. "It's as comparable as being in your own living room" notes Rita Guarna, BERGEN editor in chief, "and nearly as private!" And the theater screen itself, while hawking the usual previews of movies to be seen shortly, also featured "informercials" teasing the latest "movie theater" cocktails and a kid-friendly artisanal pizza made with M&M's.
iPic Theaters, 2023 Hudson St., Fort Lee, 201.582.7100; ipictheaters.com