They Call It Puppy Love
With Valentine's Day around the corner, a Ho-Ho-Kus woman shows her love for her furry companion.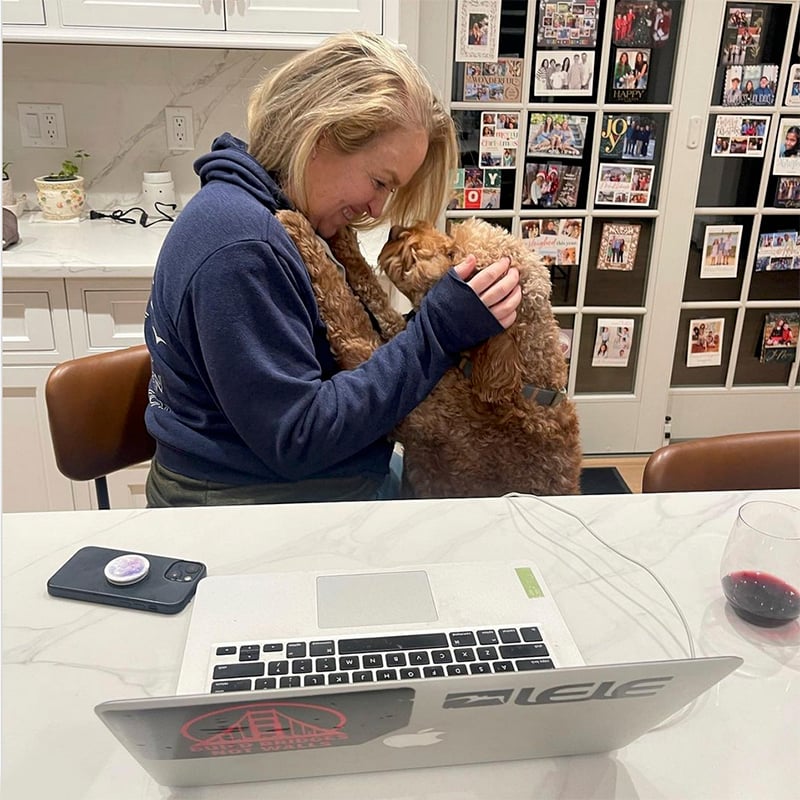 Wisconsin native Nicole Sartain has traveled all over the country, but she saw New Jersey for the first time when she visited friends in Bergen County last week. Little did she know that she would make a new friend too! "I was visiting my friends in Ho-Ho-Kus," she says, "and I was finally able to meet their golden doodle, Logan, for the first time." It was love at first sight, as we can see from this photo, which she captioned, "Love some Logan hugs." She tells BERGEN: "I can't wait to come back this summer for outdoor fun in Bergen County with Logan." For more of what's going on around Bergen County, follow us on Instagram @bergenmagnj.