Total Brain Health Fair
Monmouth Medical Center Partners With SCAN Learning Center For 'Total Brain Health Fair'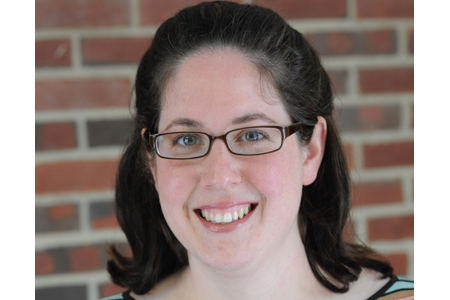 That was the message of a special "Brain Health" event presented by SCAN (Social Community Activities Network) and Monmouth Medical Center that drew active older adults from the Monmouth and Ocean County region. Participants like Asbury Park resident Al Rowley learned that activities such as juggling have been proven to demonstrate an anatomical change as a result of learning—that is, the brain size actually expands.
Research published in the journal Nature has shown that learning to juggle may cause certain areas of your brain to grow—a finding that challenges conventional wisdom that the structure of the brain cannot change except through aging and disease. At the inaugural Total Brain Fair held recently at Eatontown's Monmouth Mall, a host of interactive brainteaser stations designed to promote brain health, which in addition to juggling included cartooning, were offered along with health information tables featuring nutrition education, blood pressure screenings, chair yoga and aromatherapy.
SCAN member Al Rowley, 65, said he decided to attend the Total Brain Health Fair, which featured keynote speaker Cynthia Green, M.D., a clinical psychologist and one of America's foremost experts on brain health, after a flier piqued his interest.
"The fair sounded good, but I way underestimated what was going to go on—the way it was conducted was great," he said. "I learned that juggling helps keep your mind focused and enhances brain power–I even went home and tried it with oranges."
"I've participated in SCAN for several years and the programs are really top-drawer," said Ruth Kirschner, 74, of Brick. "The Brain Fair brought in a very diverse group and it was most enjoyable. I also made a connection with a wonderful cancer support group."
Also featured at the program was Shira Goldberg, M.D., a new geriatrician at the Anna Greenwell Geriatric Program at the Geriatric Health Center at Monmouth Medical Center who provided participants with details about Monmouth Medical Center's Memory Disorders Program.
"The Memory Disorders Program provides a comprehensive evaluation of patients who exhibit signs or symptoms of dementia," said Dr. Goldberg, who completed a fellowship in geriatric medicine at Mount Sinai School of Medicine in New York and is board certified in geriatrics and hospice and palliative medicine. "Through careful analysis, our team of medical specialists uncovers the underlying condition of the disorder and recommends appropriate treatment."
Monmouth Medical Center's Anna Greenwall Geriatric Program coordinates health and social services for the elderly and their families with a focus on comprehensive care and education. The program specializes in medical care for the older adult, assessment of memory disorders and support for caregivers and the health professional, through a network of hospital-based and community-based services.
For more information about the Memory Disorders Program or the other services of the Anna Greenwall Geriatric Program at Monmouth Medical Center, call 732.923.7550.