Try A Slice Of Heaven At These 5 Bergen Pizzerias
Who makes the best pizza in Bergen County? These restaurants make their cases by dishing out delicious pies.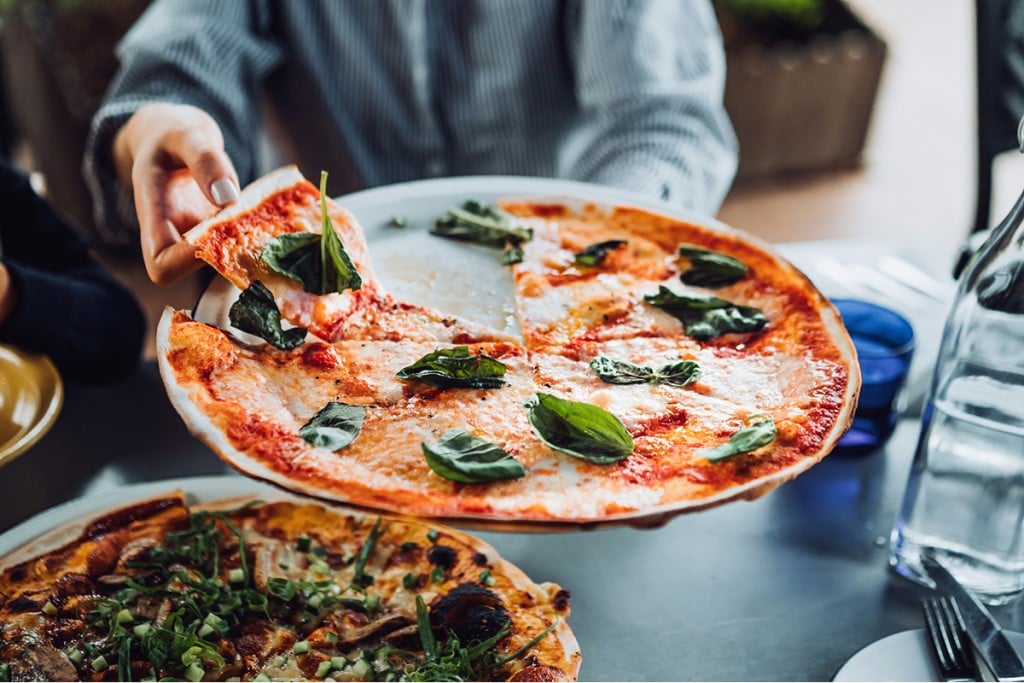 We're sorry, NYC, but when it comes to dishing out the best pizza, New Jersey reigns supreme. OK, we may be a little biased in our assessment, but it's tough to argue against our claim considering the plethora of top-notch pizzerias in Bergen County alone. Our shops do everything right, from deep dish to thin crust, extra mozz to 'roni cups…and everything in between.
Last year, we suggested five local pizzerias to try for National Pizza Day, Feb. 9. But we love the cheesy goodness so much that we return for this year's holiday with five more of our favorites in Bergen. Each of the handful of restaurants below creates and cooks up specialty pizzas just as well as their plain old-fashioned pies:
Amici's Restaurant, Maywood. Fans flock to this chic space for their entrees, but don't forget about the wood-oven pizzas! The Palermitana—with San Marzano sauce, onion, spicy sopressata, ricotta and honey—is a sure-fire hit for any pizza lover.
*28 W. Pleasant Ave., Maywood, 201.881.0608
Nino's Pizza, Hillsdale. There's no shortage of specials at this neighborhood pizzeria, but one of our must-tries is the eggplant rollatini pie. It combines homemade breaded eggplant with generous amounts of marinara, mozzarella and ricotta. Pro tip: Customize it with some mushrooms and greens!
*456 Broadway, Hillsdale, 201.497.6900
Pizza Club, Edgewater and Garfield. Thanks to this restaurant's two locations, pizza lovers have more than one way to get a hold of the stuffed spinach pie. The double crust pizza is stuffed with sautéed spinach, fresh garlic, ricotta and mozzarella.
*725 River Rd., Edgewater, 201.945.1111; 17 Outerwater Ln., Garfield, 973.253.1000
Tavolino, Wallington. Though they're not yet 3 years old, this pizza joint is already a favorite among locals, and we see why. There are nearly 20 specialties here, and the French onion pie tops our recommendations. Garlic butter crust, onions, French onion broth, melted grueyere: What's not to love?
*435 Paterson Ave., Wallington, 201.460.3400
Uncle Louie's, Franklin Lakes. The Grandma pie here is second to none, but our pick from this local favorite is none other than the Chicago-style "Uncle Louie." This deep dish with extra sauce and plenty of flavor might even change the minds of some New York-style pizza diehards.
*754 Franklin Ave., Franklin Lakes, 201.485.8840
Which restaurant is your go-to for great pizza? Vote for your favorite now in BERGEN's 2022 Readers' Choice Contest.