Tube Talk with The Voice Contestant Josette Diaz
Her family always knew she had talent. But faith, friends and YouTube have catapulted this 17-year-old Cresskill musician to the verge of stardom—just ask Voice coach Miley Cyrus!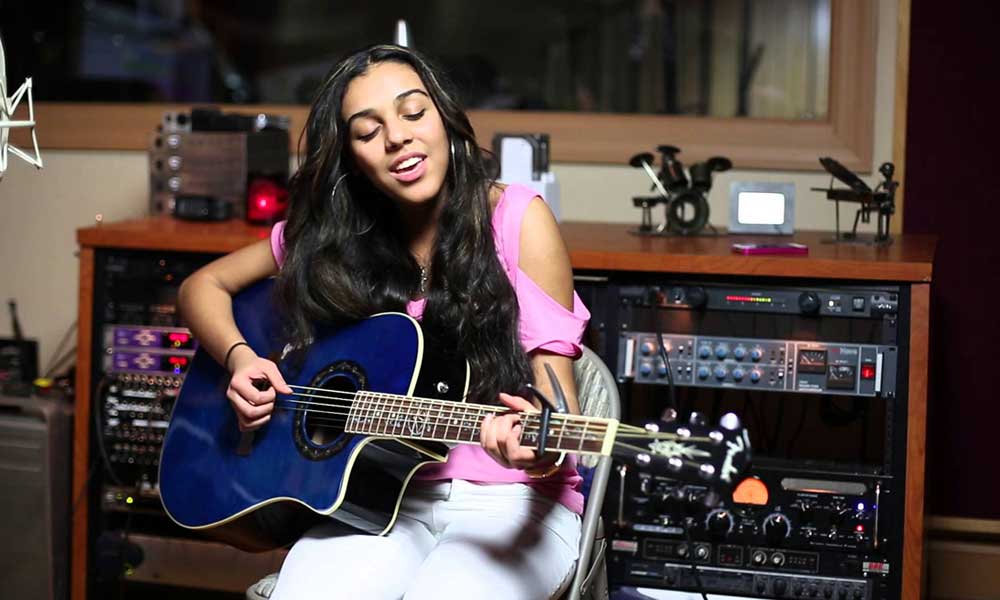 Win or lose—how do you feel The Voice has changed you?It's definitely instilled more confidence in me. I've also discovered so many things about myself that I never knew. When you're in an environment with hundreds of experienced people who talk, breathe, eat and listen to music all day, you start to question yourself and your craft in good ways. It helps you evolve as an artist. I learned more about myself these past few months than I thought I would.
How does it feel to have Miley Cyrus choose you for her team on The Voice, and what is it like to work with her?I was in tears when she chose me. There was an immense amount of talent auditioning in Los Angeles. To be among four incredible artists [Miley Cyrus, Alicia Keys, Adam Levine and Blake Shelton] and then to be chosen by one of them is the most rewarding and validating experience. Working with Miley is like working with your best friend. I was terrified at first: I walked into the rehearsal room thinking I was going to get sick all over the piano because I was about to sing in front of Miley. But the minute after she said hello, I was as cool as a cucumber.
Your spirituality is important to you. How has it affected your music style?There are times when I doubt myself, but God puts me on the right path. It's the reason I've achieved all of the things I have. Music is a beautiful language, but sometimes I avoid turning on the radio because it can be obscene nowadays. It's very fulfilling to see people enjoy my music without all of the profanity and disturbing messages. That's because my faith has guided me in the right direction. I encourage people to find their guide in life, whether it's faith, nature or family. Whatever it is, find it and hold on to it. Don't let anyone tell you it's silly.
When did you realize that you had talent and that you could make a career out of music?When I started posting videos on YouTube and showing the world my original music, the response I got really opened up my eyes. It was nice to hear people—other than my parents—tell me that I had talent. My followers are like my Internet family, and I trust them. If I need an opinion on a new song I'm working on, I'll post a short clip and ask for their thoughts. Because of the response, I started performing more and taking it seriously. Music became so much more than just a hobby for me. Now it's my life!
Who are your biggest fans?Thankfully, everyone in my life! I've always stressed the importance of surrounding yourself with positive people. I'm extremely blessed to have been born into such a loving family. My dad is with me wherever I go, my sister always sits front-row and my mother's words of wisdom are what I feed off of before going onstage. And my friends attend all my shows and listen to my new music. I'm grateful to have such amazing music teachers. My choir teacher, Mr. Von Glahn, has helped me evolve as a singer. My band teacher, Mr. Verderese, is always willing to help out. And Mrs. Ofshinsky is also amazing! I was bombarded with messages when my face showed up for a preview of The Voice. The support from Cresskill has been incredible.
FUN FACT: Josette Diaz taught herself to play the guitar at age 10. She also plays piano and alto saxophone, but the guitar is her favorite instrument. "I take my guitar with me everywhere," she says. "My friends tease me all the time about my guitar being my boyfriend!"