Turn Your House Into a Dream Home
Learn about some of the home renovation options waiting for you this spring in this sponsored article from Global Home Improvement.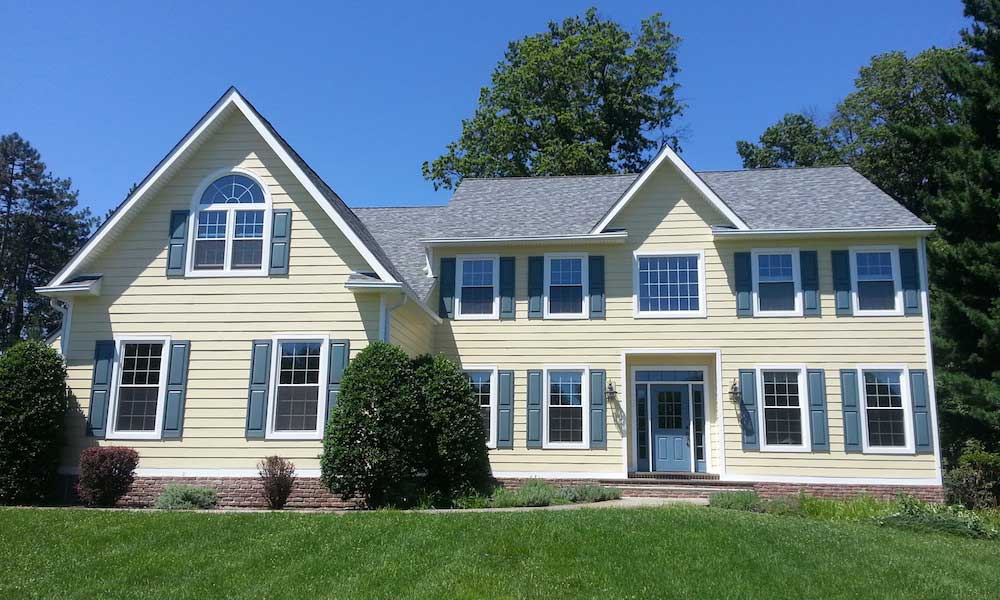 If you're looking to upgrade your home in 2015, there are many options to consider. Here are just a few offered by Global Home Improvement. Whether you choose just one or combine multiple options in a full-scale renovation, you're sure to be pleased with the results.
One-step upgrade: foam insulated siding (above)
Global Home Improvement is the area's number one installer of foam insulated siding for both vinyl siding and fiber cement siding.
Foam-back siding is ideal for older homes that often times lack proper insulation. Instead of tearing up walls and adding insulation, you can upgrade your siding as well as your home's energy efficiency all at once. Not only does foam-backed siding add curb appeal and energy efficiency to your home but it also allows for a more level install, especially on older homes that have settled over the years.
So if you're sick and tired of painting and repairing your old wood siding, consider upgrading to foam insulated siding. Talk to the experts at Global Home Improvement about the various options including plank siding, vertical siding and even cedar shake siding.
Peak performer: standing seam metal roofing
Over the past 15 years, metal roofing has grown in popularity from 2% of the total roofing market to 15% in 2014! That's because more and more homeowners are tired of replacing their asphalt roof every 15-20 years, and metal offers a lifetime of maintenance-free beauty.
Standing seam metal roofing is ideal for any home and can be used as an accent piece over a bay window or front entry way or for your entire home. Lifetime metal roofing is ideal for New Jersey homeowners because it sheds snow and resists ice dams in the winter and is Energy Star rated to reflect heat away from your home in the summer. With over 35 Energy Star colors to choose from, standing seam is ideal for contemporary, historic and even traditional homes! In addition, Standing Seam can be installed on low sloping roofs so you can replace that old, ugly rubber roof with a brand new metal roofing designed to last 50+ years.
Standing seam metal roofing products have received the highest possible hail rating. and are able to withstand winds of up to 160mph.
Standing seam roofing carries a lifetime, non–prorated limited warranty that is fully transferable with the sale of the home.
Metal roofing is a green product!
Clearly superior: Marvin fiberglass windows
Infinity fiberglass windows by Marvin are the perfect way to add both elegance and energy efficiency to your home. As the world's leading wood window manufacturer, Marvin has been producing premium quality windows for custom homes and discerning homeowners for over 100 years. Over the last 20 years, they have also led the way when it comes to composite windows.
Marvin's Ultrex Fiberglass windows are 8 times stronger than vinyl, and, unlike wood windows, they're non-porous so they resist rot and moisture allowing for a lifetime of maintenance free performance. The fiberglass window frame is ideal for replacement windows because its strength allows for a thinner frame giving you industry best glass viewing space.
In addition, fiberglass is designed to expand and contract at virtually the same rate as glass, giving it the lowest seal failure rate of any window on the market. With a limited lifetime warranty, this window outperforms the big name competition at a price that's better too. Visit www.MarvinWindowNj.com to renew your confidence in what a replacement window should be!
Global Home Improvement is the area's premier home remodeler offering FREE in-home estimates in ALL of Northern NJ. Find them online at www.globalhomeinc.com or call them direct at 888-234-2929. You can also visit their Marvin Window and Metal Roofing showroom, located at 31 Washington St., Morristown NJ 07960 and open M-F 9 am – 5 pm.