Unwind on National Relaxation Day
Need a little "me" time? Here's how to chill out on Aug. 15, National Relaxation Day.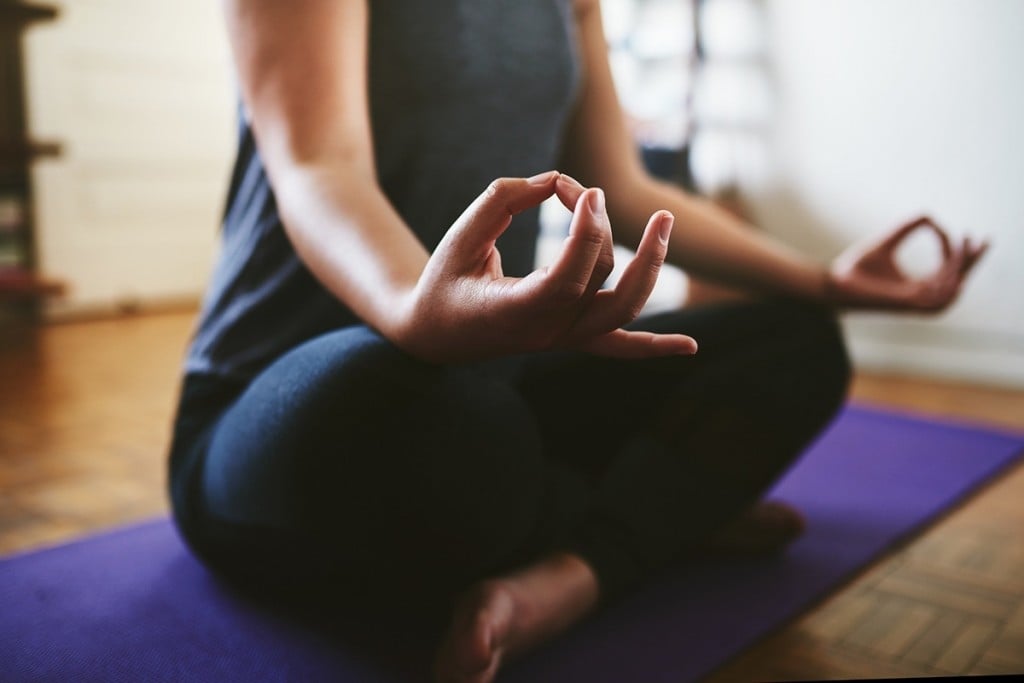 One could argue that quarantine has forced us to take a break from our hectic lifestyles and spend more time on things that matter, like family and friends (rather than long commutes and long nights at the office). But if your self-care game could use some work, here's your chance: This Saturday, Aug. 15 is National Relaxation Day. It's a day on the calendar when we're supposed to unwind, partake in activities that we enjoy and recuperate our minds and bodies.
Not sure where to start? Here are 5 ways to celebrate "you" on National Relaxation Day.
Get a massage or facial. Most spas and salons are taking every CDC-mandated precaution and have instated extensive safety protocols—we are, after all, in the midst of a pandemic. Massage Envy has locations in East Rutherford, Fair Lawn, Paramus, River Edge and Waldwick, and specializes in full-body massages that help keep you in tip-top shape. The Fountain Spa in Hackensack and Ramsey has recently reopened too, and the staff is ready to pamper you with a relaxing massage, facial peel or another soothing treatment such as a body wrap or mud masque.
Meditate. Stress and anxiety levels are up thanks to the "new normal," but meditation can bring those two emotions back down to Earth. From a medical perspective, it also aids in cardiovascular health and can lower the risk of certain diseases. In its simplest form, meditation involves sitting down, closing your eyes and focusing on breathing techniques. If you're a newbie, try reading an online guide or downloading an app like Headspace that will take you through it breath by breath. If you prefer one-on-one instruction, check out a free Transcendental Meditation class in Ramsey or sign up for a session at Teaneck Meditation Center.
Take a yoga class. Yes, the exercise can clear your mind but it also has physical benefits that are hard to ignore: Yoga increases flexibility and muscle tone and helps cardio and circulatory health. Many studios like Shree Yoga in Saddle River have relocated their classes outdoors during the pandemic, while others like Pure Bliss Yoga in Fort Lee are offering virtual yoga classes via Zoom as well.
Watch a funny movie or TV show. They say laughter is the best medicine, and there's no better time to LOL than during a global pandemic. Getting a few chuckles in can improve your immune system, lift your mood and improve your sense of humor, among other things, according to the Mayo Clinic, so plant yourself on the couch, fire up Netflix and press play on a funny movie or TV show. Whether you want to binge-watch a new comedy series like Schitt's Creek or re-watch a classic like Ace Ventura: Pet Detective, a little laughter will do the body (and mind) good.
Connect with nature. There is something so soothing about birds chirping and trees blowing in the wind. Unwind (while the weather is warm) by getting out into nature, whether that means going on a hike, having a picnic or bird-watching. The good news is there are plenty of places to do all of the above and more in Bergen County. Enjoy the nature preserve at Tenafly Nature Center, go fishing or boating at The Celery Farm in Allendale or take in the skyline on the walking trails of Shore Trail in Alpine. Pro tip: If you vow to leave your screens at home, you'll get even more out of the experience.