Use Your Free Time (Without a Huge Commitment)
If you're not quite ready to start a new WFH hobby, these activities can help you enjoy quality quarantine time.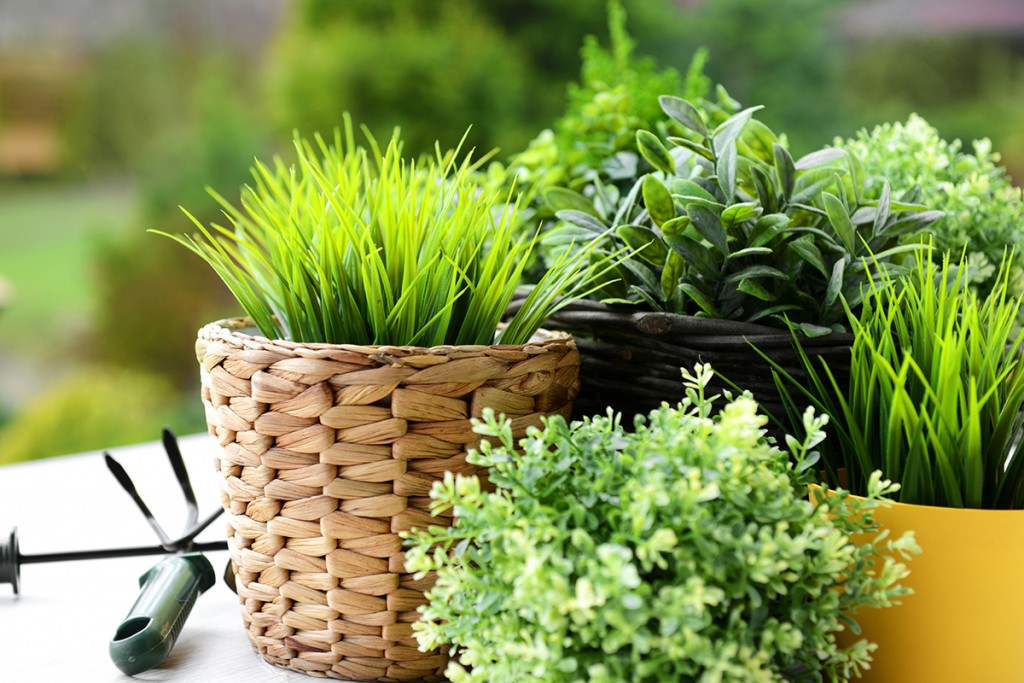 It's been more than two months in quarantine for most people, so there's no better time to break the monotony of your stay-at-home routine. No, we're not talking about picking up a new hobby like playing the guitar or learning how to paint. Below are five things you can do now that don't require a big investment of time.
Spice Things Up
Even if you're not blessed with a green thumb, being a plant parent during quarantine can be a breeze. The easiest and most convenient way to do this is by starting a container herb garden—all you really need is a pot or similar container with drain holes, potting soil and whichever herbs you enjoy using. While seed packets have all but gone the way of toilet paper and hand sanitizer at local stores, nurseries like Secor Farms in Mahwah, Stokes Farm in Old Tappan and Rohsler's Allendale Nursery are stocked with herbs like oregano, thyme and basil that can be replanted just about anywhere. Ready to get dirty? Check out the video below for a simple way to start.
Go Digital
If you've been cleaning out your closet and drawers, it's likely that you have unearthed an envelope or box filled with old photographs. Sure, everyone loves a trip down memory lane, but the truth is that a stack of 4x6s is taking up precious space. Try organizing by digitizing those photos. This can be as easy as scanning then saving pictures to a hard drive. For those who aren't tech savvy or prefer the help of a professional, Bergen County Camera in Westwood and EverPresent in Waldwick, for example, can do the work for you. Have slides and old VHS tapes? The pros can convert those into digital formats too.
Piece Together A Puzzle
Put down your smartphone and give your brain some off-screen stimuli. Feed your noodle's need to solve something by taking on a puzzle: The daily crossword, sudoku or word jumble can do the trick. For the ultimate brain game, challenge yourself (or recruit the family for help) with a jigsaw puzzle. Whether it's a work of art or a photo of your clan broken into 100 or 1,000 pieces, puzzles offer hours, days and even weeks of brain stimulation while providing many a-ha moments. The best part, of course, is you're left with a work of art when you fit the last piece. Stores like Tons of Toys in Westwood, Bookends in Ridgewood and Books & Greetings in Northvale have a large stock of puzzles available for curbside pickup.
Cook with Zoom
Using programs like Skype and Zoom have made WFH feasible for most, so why not use tech to stay connected with family and host a virtual cooking class? Take the conversation to the kitchen and pick a dish or old family recipe for everyone to make. This takes concepts like Paula Deen's quarantine cooking to the next level—using Zoom allows all participants to instantly share their culinary input, suggestions and secret ingredients. Can't decide what to make? Read below for inspiration.
Go Bananas for Bread!
The unofficial homemade snack of the quarantine era, banana bread strikes a chord with everybody. But why? For many, the reason goes beyond the familiar aroma and sweet taste of the final product. It's about the process: The entire family can participate in the relatively easy prep using inexpensive ingredients (assuming you've already scored a bag of flour) that most already have in their cupboards—including that once-golden-now-brown fruit sitting sadly on the table. Though you can't go wrong with a classic banana bread recipe, there are a bevy of ways to enhance the flavor and make it your own: walnuts, chocolate chips, shredded coconut.