Value Vino
A local expert picks satisfying wines for $15 or less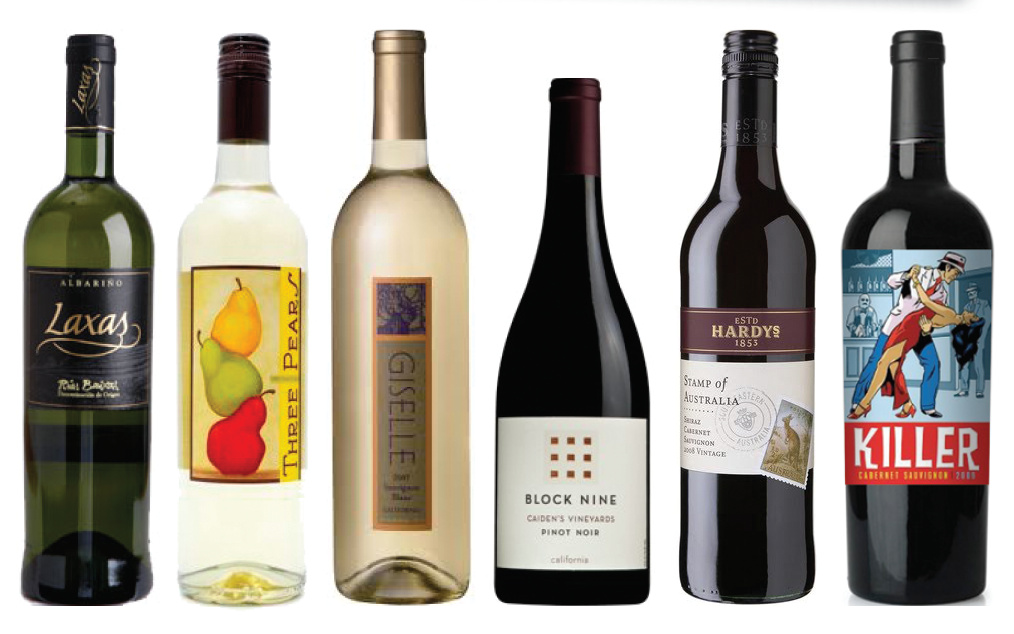 When Ron and Don Carter quit their high-stress Manhattan jobs to open The Wine Seller in Ridgewood in 1994, its location was more or less an accident, but it turned out to be a happy one. "Ridgewood was the first place we got a liquor license," says Don. "But we lucked out. We have very loyal customers who are interested in wine, beyond just grabbing a bottle."
There's a reason these patrons keep coming back. "Most people are interested in wine but don't have the time to learn about it on their own," Carter continues. "They need someone they can trust to help them choose. That's where we come in."
He offers one helpful hint: Don't get stuck in a rut. "People seem to stick to large national brands and won't try small, handcrafted bottles, but there are some really great ones out there," says Carter, who insists that customers needn't splurge for one of these good sips. "You can get a wine that tastes like it costs double the price if you look hard enough," he says.
Carter did the digging for us and came up with three reds and three whites that cost only $15 or less.
WHITES
BODEGAS AS LAXAS ALBARIÑO RIAS BAIX AS 2011
SPAIN · $15
"Albarino is a light, dry, refreshing white with aromas of lemon and green apples. People normally go for Pinot Grigio when looking for a light, dr y wine, but this is a good bottle if you're looking to shake things up."
BEST PAIRING: "It's great with light fish dishes, especially with the sourness of a lemon sole."
THREE PEARS PINOT GRIS 2011
CALIFORNIA · $15
"This wine features refreshing flavors of ripe yellow and red apples, with subtle peach notes and lots of pear characteristics. As a crisp, medium-bodied white, it's a refreshing alternative to chardonnay, which can often be over-oaked."
BEST PAIRING: "Chicken Paillard in a caper, lemon or butter sauce"
GISELLE CHARDONNAY 2011
CALIFORNIA · $13
"This wine is pretty unknown, which is incredible considering what a great value it is. The pear, apple and pineapple flavors are offset by just enough vanilla to give this full-bodied white dimension."
BEST PAIRING: "It has the balancing acidity required for pairing with everything from grilled fish steaks to pork tenderloin."
REDS
BLOCK NINE CAIDEN'S VINEYARD PINOT NOIR 2011
CALIFORNIA · $15
"This is a light- to medium-bodied red with smoky, earthy ripe cherry and raspberry aromas and flavors. It's super versatile because it's light—which you need for a chicken or pork dish—but very flavorful, which means it can hold its own against beef."
BEST PAIRING: "Its versatility makes it hard to categorize, but I like it best with grilled Portobello mushrooms, braised beef or stews."
HARDYS STAMP OF AUSTRALIA SHIRAZ 2009
SOUTH EASTERN AUSTRALIA · $7
"When I tried this for the fi rst time, I could not believe they got this much wine in this bottle for this price. It features aromas and fl avors of raspberry and ultra-ripe cherry, followed by subtle mint and chocolate notes."
BEST PAIRING : "Hardys recommends trying this with marinated kangaroo steaks, but we like it with plain old pizza or anything smothered in barbecue sauce."
KILLER CABERNET SAUVIGNON 2010
CALIFORNIA · $13
"It's pretty hard to find a good Cabernet for under $15, so this is a very special bottle. This medium- to full-bodied red has flavors of dark cherry, blackberry and plum, and scents of vanilla, plum and spicy clove.
BEST PAIRING: "The vanilla characteristics from oakbarrel aging make this a great match with grilled meats because the Maillard reaction (similar to caramelization) that sears the beef has flavor traits similar to the toasted barrel notes found in this wine."
Related Read: A New Spin on Sangria