Voices of Angels
Holy Angels students' recording of civil rights hymn strikes a chord for hope and harmony.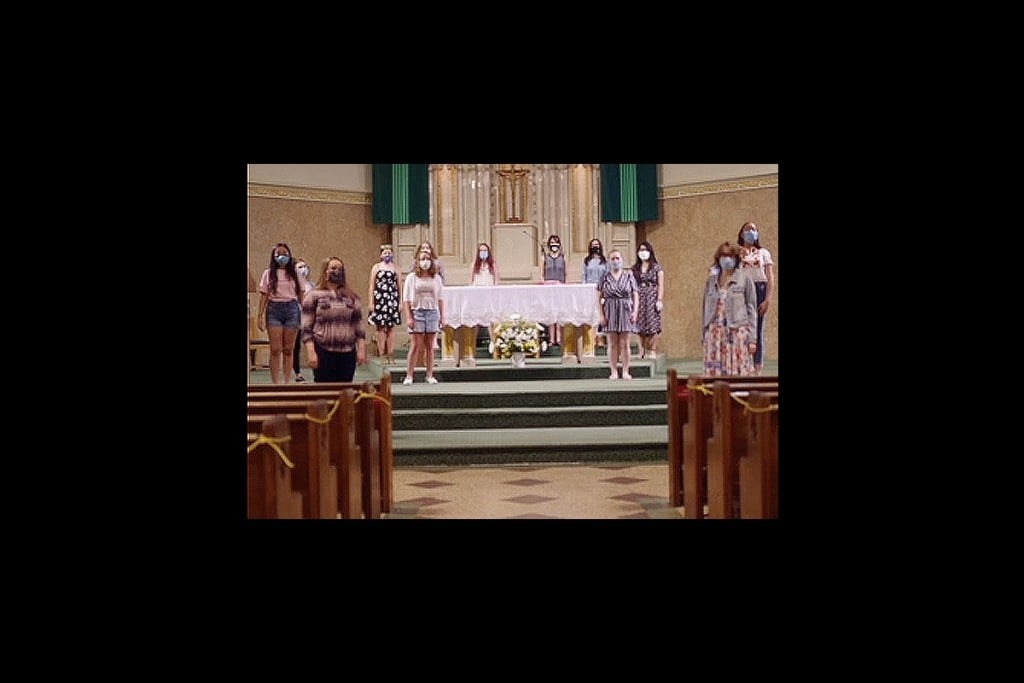 Like tests, sports and proms, high school concerts went on hiatus this spring as a result of the coronavirus. Sure, curtains remain closed for many young musicians and singers, but the members of the Academy of the Holy Angels' vocal ensemble are making their voices heard. Wearing masks and while maintaining their social distances, the a cappella group at the all-girls high school in Demarest reconvened late last month at St. John's Church in Bergenfield. Their intention, according to choral director Lisa Marciano, was to rehearse and record a rendition of "Will the Circle Be Unbroken," a hymn they had been practicing well before the pandemic hit Bergen County. The song, which was used often during civil rights campaigns of the 1960s, rings even louder today as the global Black Lives Matter movement continues.
"We rehearsed out on the lawn next to the rectory with the noise of the traffic drowning out our voices, but they worked hard," Marciano recalls. "When we thought we were ready, we went into the church and they stood spread out on the altar."
Their recording is now making its rounds on social media feeds throughout the area. Watch and listen to the vocal ensemble's moving performance in the video below.